Study: China matters to American heartland
By MAY ZHOUin Houston | chinadaily.com.cn | Updated: 2022-01-26 10:32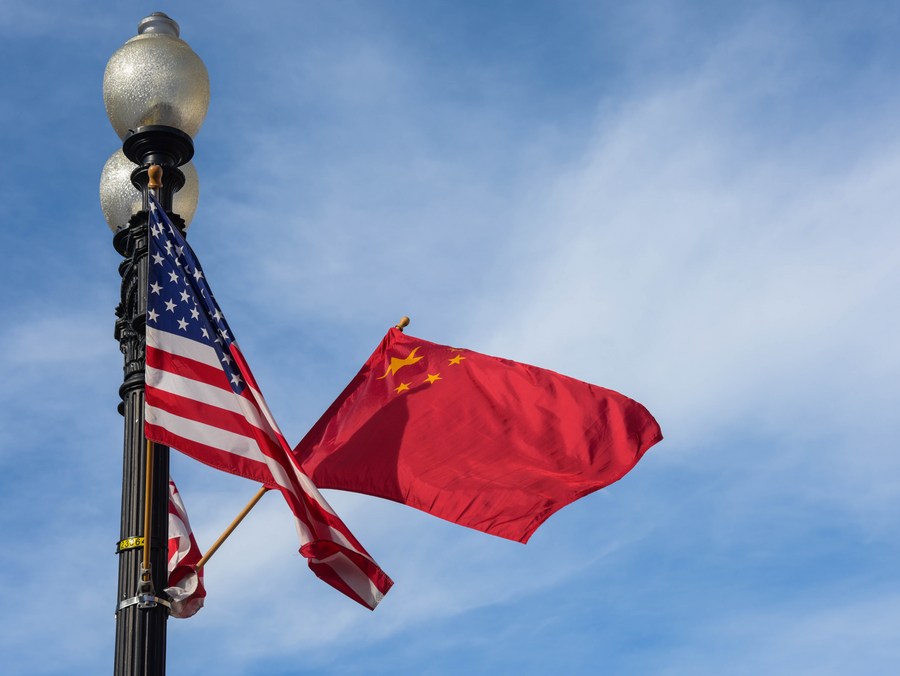 A study by the United States Heartland China Association (USHCA) has shown "genuine connection, deep friendship and tangible benefits throughout the heartland region" from its relationship with China, according to Min Fan, the association's executive director.
The data from Why China Matters to the Heartland included foreign direct investment (FDI) from China, along with trade volume and educational and cultural exchange activities between more than 20 American heartland states and China.
Numerous state and business leaders presented their perspectives Tuesday during an online discussion of the study.
For example, Arkansas enjoys robust trade with China, with more than $1 billion in exports sent there in 2020, the most recent data available, said Denise Thomas, CEO of the World Trade Center of Arkansas. The China market helped to create more than 5,000 jobs for Arkansas.
Four recent FDI projects from China are expected to total more than $1.4 billion, and Chinese students account for more than 10 percent of all international students in the state.
Amy Lei, senior manager of Asia business development at JobsOhio, said more than 50 Chinese companies employ over 7,000 workers in her state. Fuyao Glass America is Ohio's largest Chinese company, employing more than 2,000 workers.
Ohio's export business to China supports more than 13,000 jobs, and $3.4 billion in goods were exported to China in 2020, Lei said. In higher education, 14,000 Chinese students are studying in the state, accounting for 41 percent of its international student body.
Fanfu Li, international business development director at the Wisconsin Economic Development Corp, discussed the state's ties with China: It imported $5.5 billion of goods from China in 2020, and its export of goods to China reached $1.6 billion in 2020, supporting 12,200 jobs as a result. Nearly 43 percent of Wisconsin's international students are from China.
China is the main importer of North Dakota's agricultural products. The state's exports to China grew 90 percent from 2011 to 2020, four times the growth of its exports to other parts of the world.
Craig Allen, president of the US-China Business Council, said China remains the third-largest overseas market for the US after Canada and Mexico.
In 2020, the US exported $123 billion of goods to China. While the number for 2021 is not complete, Allen estimated that it will reach $135 billion.
Exports to China from the heartland region have experienced great growth due to the resumption of agricultural exports to China, after those shipments had nosedived due to the trade conflict, Allen noted.
Exports from Kansas to China more than doubled to $1.9 billion in 2020 and are expected to grow another 30 percent in 2021.
For the first 11 months of 2021, US agricultural exports to China grew by 35 percent, Allen said. He expects many of the heartland states to experience similar growth for 2022.
Bob Holden, chairman of the USHCA, opened Missouri's first China office in Beijing when he was the governor and actively promoted relations with China as a professor. He recalled that the heartland region saw China as the greatest opportunity and was the first in line to benefit from that global connection.
"Fast forward to today, I am sad to see China has become a liability in many circles," Holden said. Organizations like his are even attacked as pro-China or accused of working for the Chinese government. Those kinds of accusations are unfounded, he said.
"To be clear, USHCA believes in the importance of engaging with China," he said, echoing other leaders' wishes for a more amicable relationship between the largest two economies in the world.
"It's my belief that the United States and China's partnership and collaboration (are) absolutely critical if our planet wants to successfully address the most significant global challenges of our times," Holden said.