Fresh policy measures to power Shenzhen's growth
By ZHANG YUE | China Daily | Updated: 2022-01-27 09:15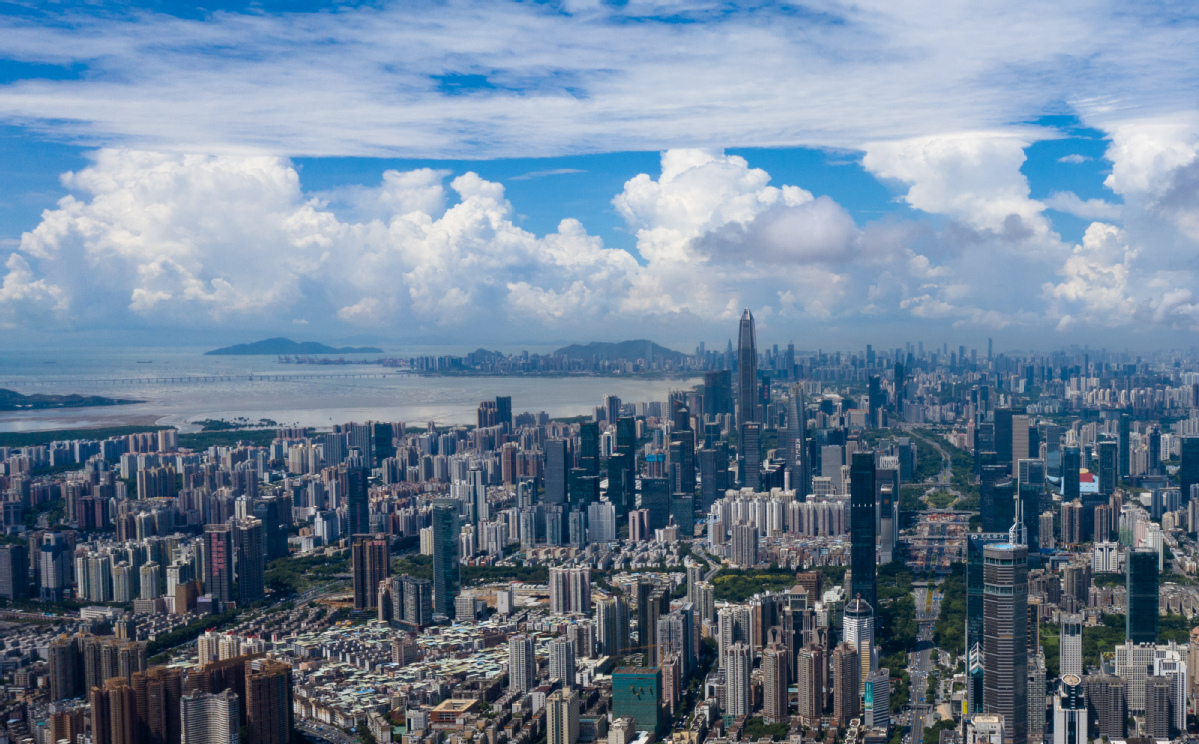 China's southern metropolis of Shenzhen will enjoy a number of policies conducive to advancing reforms, a new guideline from the National Development and Reform Commission, the country's top economic regulator, said on Wednesday.
Measures including relaxed market access for cross-border data business and establishing an electronics trading platform are in the offing for Shenzhen, the guideline indicated.
The NDRC said Shenzhen will set up a pilot demonstration area for socialism with Chinese characteristics and advance pilot comprehensive reforms, thus easing market access and shaping a market-oriented international business environment governed by a sound legal framework.
The city is expected to catalyze the development of the Guangdong-Hong Kong-Macao Greater Bay Area by advancing reforms and pushing opening-up to a higher level.
The document made it clear that Shenzhen will be encouraged to boost reforms in the areas of technology, finance, data, medicine and health, elderly care and education.
Xu Shanchang, an NDRC official, said at a news briefing that the city is encouraged to cultivate development areas for scientific and industrial innovation that can create global impact.
Market access for data transactions and cross-border data business will be eased. Research in building a platform to this end will be undertaken when conditions are ripe, he said.
The city is also encouraged to build a center for promoting the application of globally advanced technologies. Market and information barriers hampering industrial growth and the flow of innovation elements will be removed to catalyze the growth of key industries in Shenzhen and beyond.
On the financial front, the city will be able to develop trading products related to renminbi settlements and an offshore trading platform. Overall financial capacity in underpinning agriculture supply chains will be enhanced.
Xu said that financial institutions are encouraged to work with major agricultural product suppliers to carry out supply chain finance, in order to ease financing woes that micro and small businesses along the supply chain are facing.
For industrial growth, Shenzhen will set up a global platform for trading electronic components and integrated circuits. Support will be extended in areas of Customs declarations and other logistical matters.
Xu also said new policies will seek to improve the market environment for some new business formats like e-commerce via livestreaming and internet gaming, which should ensure rapid growth of high-quality new industries in Shenzhen.
Zhao Chenxin, secretary-general of the NDRC, said at the news briefing that several measures are in the pipeline to facilitate and safeguard industries enjoying the upcoming relaxation of market access.
There will be financial and institutional support for key industries enjoying easier market access against a backdrop of challenges that both upstream and downstream companies now face. The goal is to create a favorable environment for the growth of key industries so that market players can benefit from real gains brought by new policies.