Chief executive election nominations to start Feb 20
By Kathy Zhang | chinadaily.com.cn | Updated: 2022-01-27 15:45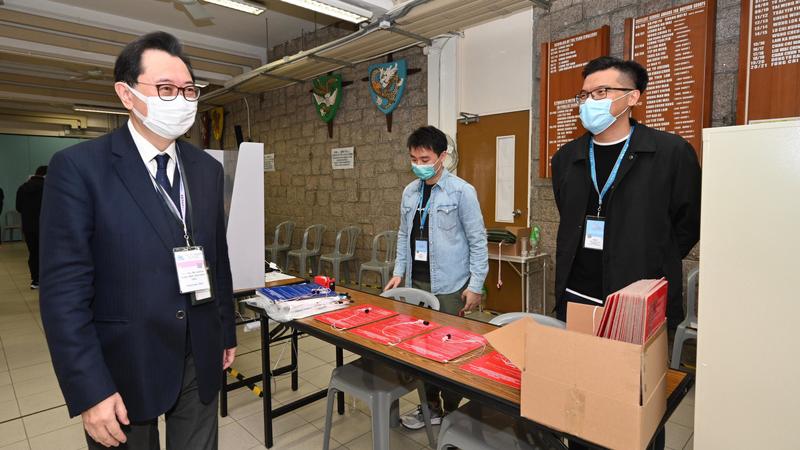 The nomination period of the 2022 election for chief executive will run from Feb 20 through March 5.
Barnabas Fung Wah, chairman of the Electoral Affairs Commission, announced the schedule on Thursday.
The election, to take place on March 27, will be the first chief executive election to be held under the city's revamped electoral system.
Speaking to the media, Fung said that candidates must be nominated by at least 188 Election Committee members, while the number of nominating Election Committee members from each of the five sectors cannot be less than 15.
Each member of the 1,500-strong Election Committee can nominate only one candidate, and the nomination cannot be withdrawn or revoked.
On polling day, Election Committee members can cast their ballots in the main polling station at the Hong Kong Convention and Exhibition Centre from 9 to 11 am.
If a candidate obtains more than 750 valid votes in the first round of voting, he or she will be the winner. If no one obtains more than 750 votes in the first round, the second round of voting will take place from 3 to 4 pm the same day.
An electronic polling register system will be adopted in the election for verifying electors' identities and issuing ballot papers at the polling station, which will improve the election's efficiency and accuracy, Fung said.
Election Committee members are encouraged to use the LeaveHomeSave mobile app — the official COVID-19 risk-exposure application used in Hong Kong — before they enter the main polling station.
Fung said that the Registration and Electoral Office will communicate with the Food and Health Bureau and the Centre for Health Protection, monitoring the development of the pandemic to ensure the election runs smoothly.
So far, only one person — film producer and internet influencer Sin Kwok-lam — has announced his intention to run in the election.