Pandemic slams brakes on Britain's auto sector and drives 'dismal' year
By JULIAN SHEA in London | China Daily Global | Updated: 2022-01-28 10:00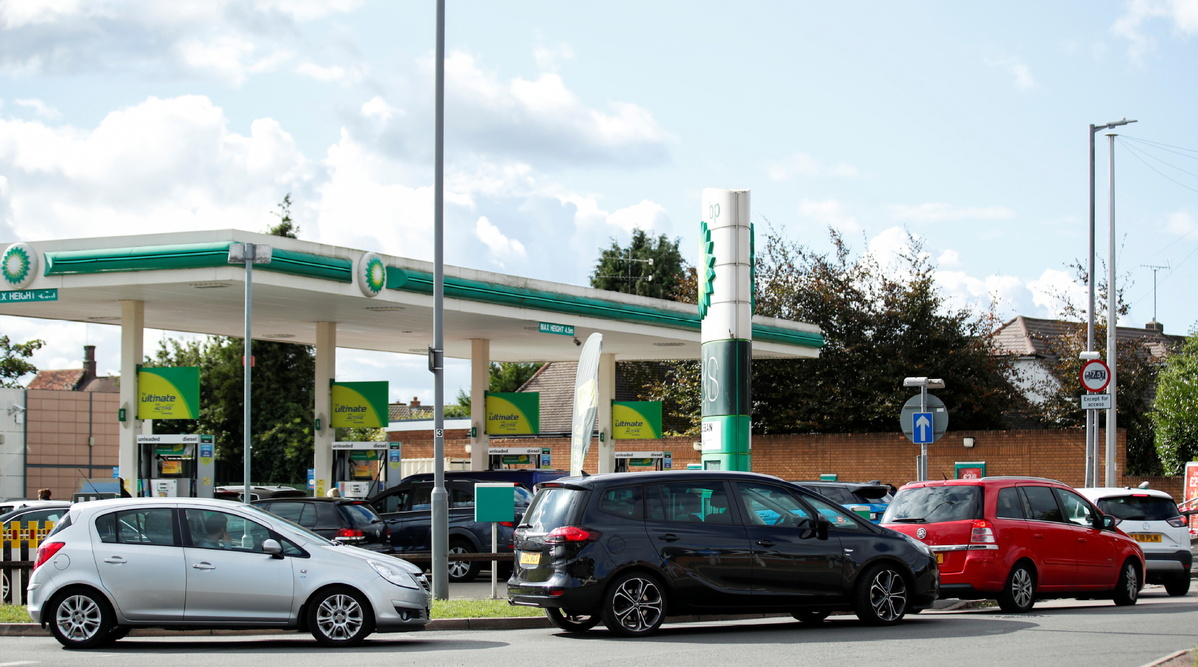 British factories produced their lowest number of cars since 1956 last year, following on from a previous poor performance in 2020, but with hopes that the future might be more promising.
Auto production around the world was hit by the pandemic in 2020, but there were hopes that sector might recover in 2021, only for the global computer chip shortage to cause further problems.
Mike Hawes, chief executive of the Society of Motor Manufacturers and Traders, called the productivity fall of 6.7 percent "a dismal year", with the total of just less than 860,000 vehicles down by more than one-third from 2019's figure. But, he said, the outlook might be better than expected.
"Despite this miserable year, there is optimism. With Brexit uncertainty largely overcome with the (Trade and Cooperation Agreement) deal, investments have been unleashed, most of which will help transform the sector to its zero-emission future," he said.
"This is a vote of global confidence in the (United Kingdom), but must be matched by a commitment to our long-term competitiveness; support for the supply chain in overcoming parts shortages, help with skills and training and, most urgently, measures to mitigate the escalating energy costs, which are threatening viability."
The pandemic was not the only factor to hit productivity, with the Autoexpress website reporting that the closure of one production facility alone, the Honda plant in Swindon, accounted for one-quarter of the reduction.
Domestic demand fell by more than that from the overseas market. Production for home sales was down 10.6 percent, while overseas demand fell by 5.8 percent. The European Union was the biggest export market, with 55 percent, followed by the United States, China and Japan.
Electric and hybrid vehicle production provided some grounds for optimism, with a record number being produced in 2021, accounting for 26.1 percent of all new cars built.
The number of zero-carbon emission battery electric cars also went up, by 72 percent, but still only accounts for one-twelfth of all UK vehicle production.
One unexpected positive outcome from the pandemic is the boom in home shopping, leading to increased demand for delivery vans.
Van production, mainly centered on the Vauxhall factory in Luton, is now back to just 3 percent below pre-pandemic levels, having risen by 21 percent last year.
Years of industry-wide investment uncertainty since the Brexit referendum of 2016 look to have cleared up somewhat, with Nissan and Ford having announced major new investment plans, taking the total of planned new industry funding up to 4.9 billion pounds ($6.5 billion), its highest level in eight years.
Rising energy bills, usually the third-highest cost for carmakers, behind materials and labor charges, might add to economic strain, but the industry is lobbying government for designation as an energy-intensive industry, which would enable it to access special support.