European banks prepared for sanctions on Russia
By JONATHAN POWELL in London | China Daily Global | Updated: 2022-01-28 11:00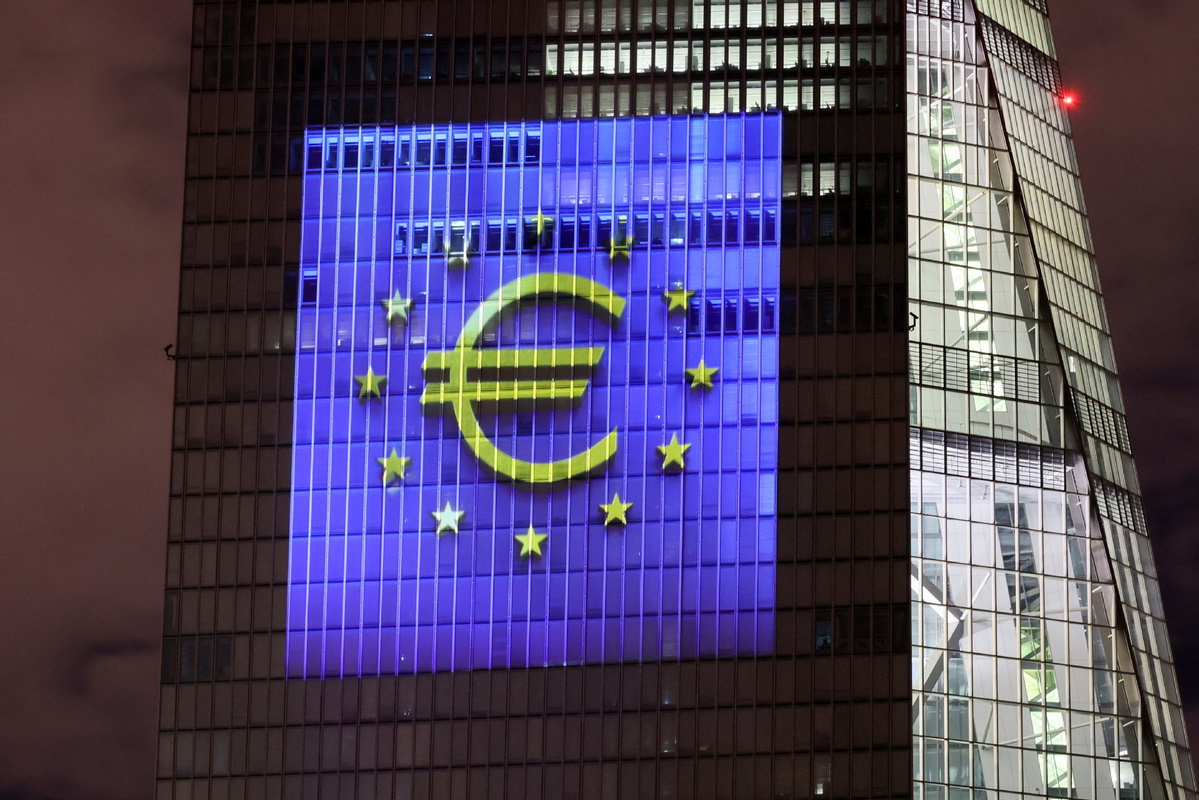 The European Central Bank, or ECB, has cautioned lenders with substantial activities in Russia to prepare for international sanctions being imposed on Moscow in case of an invasion of Ukraine.
The Financial Times reported that sanctions on the Kremlin could present a significant risk for banks with notable "exposure" to the Russian economy.
It said banks with such assets in Russia include the United States' Citigroup, France's Societe Generale, Austria's Raiffeisen and Italy's UniCredit.
The finance paper's sources briefed on the discussions said that ECB officials have asked for details of how the banks would handle different scenarios.
One senior banking executive was quoted as saying that Russian banks being cut off from the Swift international payments network was the biggest "systemic risk".
Another European bank executive said: "We need to be able to implement sanctions very fast... sometimes it takes time, you may have relationships to wind down."
Western intelligence sources say Russia is continuing to build up its military forces on the Ukraine border.
News agencies report that there is division among NATO allies on how to address the situation, after the US last week threatened "massive consequences" if Moscow invades Ukraine.
Political advisers for France, Germany, Russia and Ukraine gathered for talks in Paris this week. Further talks are planned in Berlin in two weeks, said officials.
Russia claims it has no plans to invade Ukraine and a top official has described such concerns as a "bluff "and a "hysterical message" being spread by Western countries.
In a recent interview with Euronews, Vladimir Chizhov, the Russian ambassador to the European Union, said the Kremlin has no such intentions.
Chizhov said: "Russia has no plans to invade either Ukraine or any other country. It's a bluff created not in Russia but in those countries that are now spreading this hysterical message across Europe and the world."
"We believe in diplomacy, and I can only hope that our interlocutors here in Europe and beyond the Atlantic, stick to the same principle that any difference can and should be resolved by diplomatic means."
On Tuesday, Josep Borrell, the EU's top diplomat, said Europe was facing its "most dangerous moment" since the Cold War.
In response to these comments, Chizhov said: "Europe is, of course, not in the most comfortable position. To that extent, I can agree.
"Certain recent moves by NATO(have) increased the degree of instability across Europe and can be a source of concern for my good friend Borrell and others."
Russian President Vladimir Putin has demanded that Ukraine must not be allowed to join the NATO military alliance and that its forces must be pulled back from Eastern Europe. Washington and its NATO allies have rejected this but continue to seek a diplomatic solution.
In response to Russia's demands, the US repeated its commitment to preserving NATO's "open-door" policy while offering a "principled and pragmatic evaluation" of Moscow's concerns, said US Secretary of State Antony Blinken.
"(What's) at stake for Russia is Russian national security," said Chizhov.