Meituan expands scope of digital yuan payment
By Jiang Xueqing | chinadaily.com.cn | Updated: 2022-01-28 17:07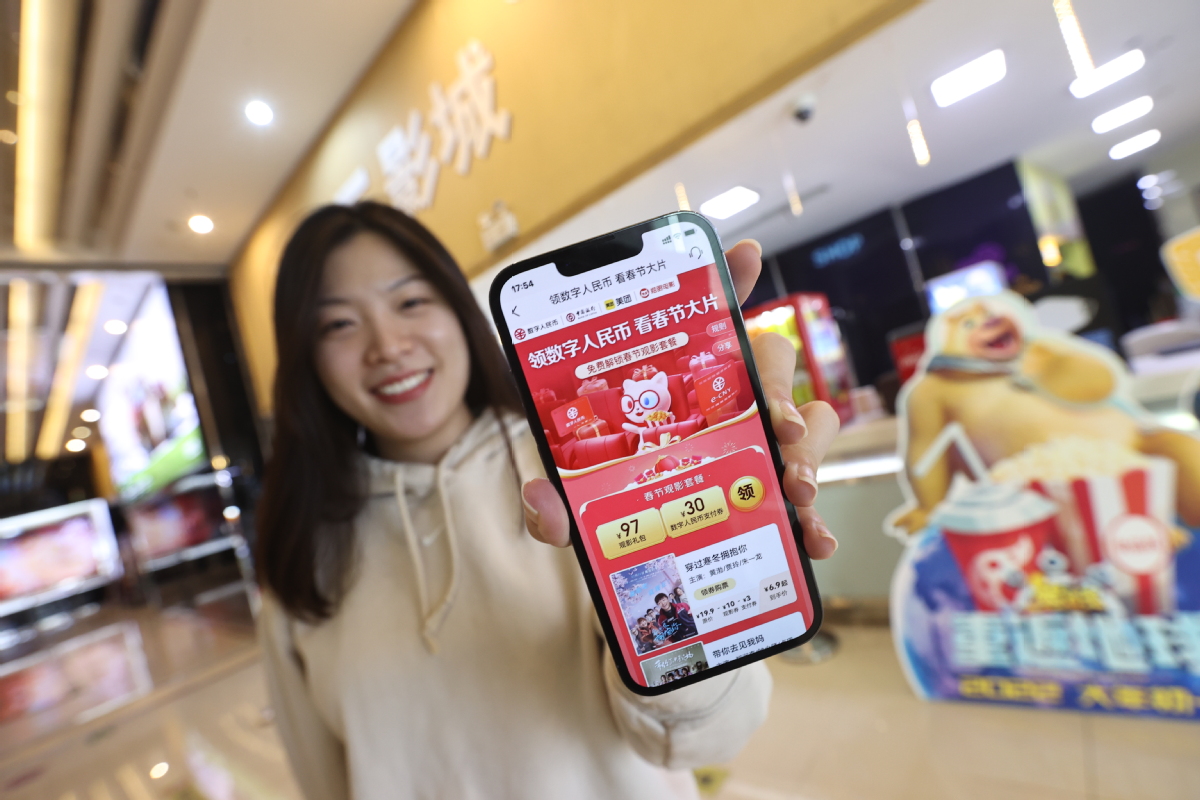 Meituan, a Chinese e-commerce platform providing life services, recently announced it has further expanded the range of digital yuan payment to more than 200 offline consumption scenarios, including catering, fresh food retailing, ride-hailing, hotels, tourism and entertainment.
Previously, Meituan allowed users to pay with the digital yuan in a few online and offline consumption scenarios like food delivery, bike-sharing, grocery shopping and movies. It is now offering digital yuan payment services in a more comprehensive set of scenarios and allowing users to receive exclusive consumption subsidies.
During Meituan's implementation of China's digital yuan pilot program, nearly 90 percent of its digital yuan wallets have been used in everyday life consumption scenarios since January, with small-value transactions below 30 yuan ($4.71) accounting for the largest proportion of the total, thus promoting the development of various types of people's livelihood consumption and offline small businesses, the company said.
As of Dec 31, the number of scenarios for China's digital yuan pilot program had exceeded 8.08 million. A total of 261 million individual users have opened digital yuan wallets and the transaction value had reached 87.57 billion yuan, said Zou Lan, director of the Financial Market Department at the People's Bank of China, at a news conference on Jan 18.
jiangxueqing@chinadaily.com.cn