Homestays in suburbs popular for the holidays
By CHENG SI | CHINA DAILY | Updated: 2022-01-29 07:30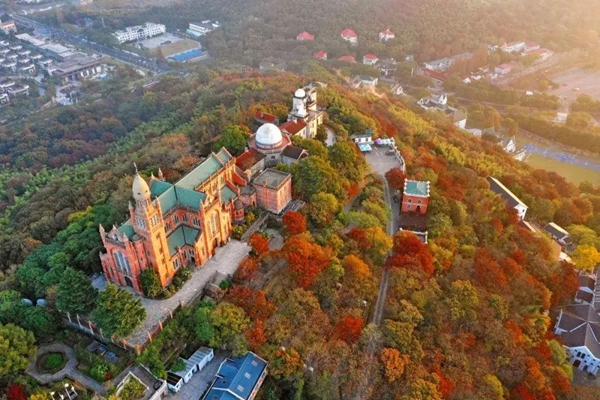 Spending Chinese New Year's Eve at homestays in the city's outskirts has been in vogue among families who prefer short-distance tours to heed the "stay put" calls from their governments during the upcoming Spring Festival holiday.
So far, cities and provinces including Beijing, Shanghai and Henan have encouraged people to think twice about traveling back to their hometowns during the seven-day break-from Jan 31 to Feb 6-to minimize the risk of spreading the coronavirus.
Zhang Xiaorong, operator of Liuzhu, a homestay located in a Liuduhe village, Beijing's Huairou district, said that the rooms, which are popular among visitors even during normal times, are being snapped up faster as the holiday approaches.
"The rooms were booked up a month before the holiday," he said.
Zhang said his homestay has two living rooms and four bedrooms, enough to accommodate 11 people at once.
"We don't rent rooms separately. The rent fee for the whole homestay is 3,600 yuan ($570) per night, and the fee increases to over 5,000 yuan per night on weekends," he explained. "During the Spring Festival holiday, the price is around 10,000 yuan per night, but it's still in great demand."
The latest figures from Tujia, an online homestay services provider, show that spending Chinese New Year's Eve and Spring Festival at homestays is becoming increasingly trendy. It said that for this year's holiday, most of its users chose to book homestays one month in advance rather than a week, as had been the case in previous years.
In addition, renting an entire homestay has been a popular choice, with orders rising 50 percent year-on-year.
Nearly 40 percent of the homestays sold out at Tujia were priced at over 8,000 yuan per night, while 20 percent ranged from 5,000 yuan to 8,000 yuan.
"Our homestay has been booked up not only for the Spring Festival holiday but for weekends after the seven-day break," said Zhu Jiang, owner of Juanyun, another homestay in Liuduhe village. "We renovated the house to be our own home at first, but we started to open to visitors last year when Beijing's homestay industry boomed."
Zhu said that the price for a homestay usually doubles during Spring Festival because of the growing demand, and those equipped with swimming pools or chess rooms will be even higher-around 10,000 yuan per night.
In addition to the prevailing popularity of renting rural homestays, short-distance tours to destinations with hot springs or ski resorts are also in fashion among Spring Festival observers, travel agencies said.
According to Trip.com, an online travel agency, reservations for short-distance tours within the province made up 65 percent of all orders on its platform for the coming holiday. Of those, over 70 percent were for places with hot springs.
Allowing for people's growing passion to travel amid sporadic COVID-19 outbreaks, the Ministry of Culture and Tourism reminded travelers on Wednesday to monitor their health during their trips.
The ministry recommended travelers create reasonable schedules and avoid visiting attractions at peak times. It also said it's important to stay warm while participating in winter activities such as skiing and ice skating.