Champ's wit is as sharp as her skates were
By CAO YIN | China Daily | Updated: 2022-02-09 09:40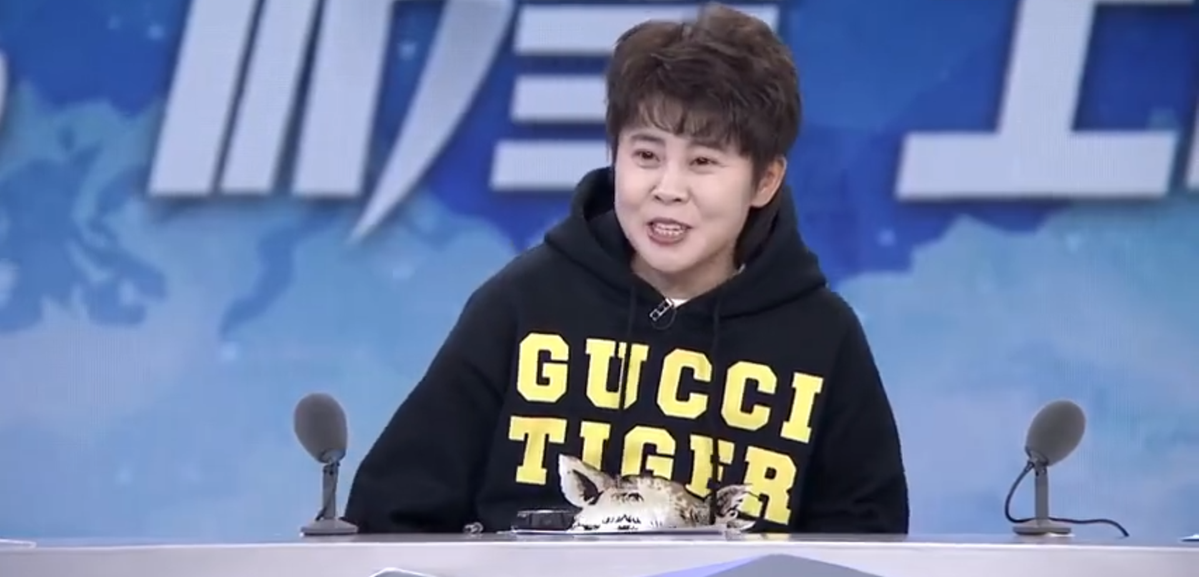 Four-time gold medalist Wang Meng lauded for her humorous commentary
With the 2022 Beijing Winter Olympic Games underway, Wang Meng, a four-time short track speed skating Olympic champion, is once again winning waves of hurrahs from millions of Chinese viewers. But this time, the praise is not for her prowess on the ice, but on the microphone as she delivers passionate, humorous and unique commentary on the events.
As China won its first gold medal in the 2,000-meter short track skating mixed relay on Saturday, Wang's commentary, full of her signature straightforward wit delivered with a strong Northeast China accent, wowed many netizens and created major buzz on Sina Weibo, the country's Twitter-like platform.
By Tuesday, there were some 80 topics involving Wang on the platform. One, which specifically tagged Wang's commentary, has obtained more than 1.8 billion views.
Paired with Huang Jianxiang, a popular Chinese sports commentator, Wang, one of China's most decorated Olympic athletes, started her commentary career on the first day of the short track speed skating competition via Migu, a subsidiary of China Mobile that provides digital content and related services.
During the race, Wang, from Northeast China's Heilongjiang province, barely sat down. She jumped up and down, waved her arms and cheered for the Chinese team.
With a northeastern accent, Wang shouted: "Go! Come on! You can always trust the Chinese short track speeding team!" She encouraged each team member and called them by their nicknames, which led to her receiving countless thumbs-ups and laughs on Migu.
When skater Wu Dajing crossed the finish line and was waiting for the final result, Wang slapped the table and roared: "My eyes are like rulers. I'm sure China has won!"
The comment quickly became a catchphrase on Chinese social media, helping the 37-year-old attract even more viewers.
Lei Min, a civil servant in Beijing, is one of them.
"I downloaded the Migu app just to hear Wang's commentary," she said. "Her passionate explanation of the competitions made me feel like I was also engaged in the Games.
"As a veteran skater, Wang's commentary is professional. But her biggest attraction for me is that she explains technical skills related to short track speed skating in a way that everyone can understand and accept.
"I'm convinced by her professionalism, and I'm ignited by her passion."
A Weibo user using the name Xixi 2002 recorded funny discussions between Wang and Huang in her post, saying that almost every conversation between the two was interesting and classic. She also imitated Wang, adding that: "You can always trust the commentary of Wang and Huang."
Wang's commentary during Sunday's AFC Women's Asian Cup soccer final was also a hot topic online, with some netizens describing it as cross-talk, a form of Chinese comedy.
LazyXuuu, another Weibo user, said in a post on Monday that the rhythm of Wang's commentary is wonderful, and her humorous introductions of the skaters are especially memorable.
"Besides quickly catching changes in competitions and explaining them to viewers, Wang can inspire viewers when Chinese teams fall behind, and can help them focus more on the athletes' efforts rather than the results," the netizen commented, adding that Wang promotes understanding between the skaters and audience.
The post has been forwarded more than 9,700 times and obtained more than 100,000 thumbs-ups by Tuesday.
Wang won four gold medals in the women's 500m, 1,000m and 3,000m relay at two Winter Olympic Games (Turin 2006 and Vancouver 2010). She retired after the 2014 Sochi Games.