Entire jungle could be scanned by pulling DNA from the air
By Barry He | China Daily Global | Updated: 2022-02-11 09:56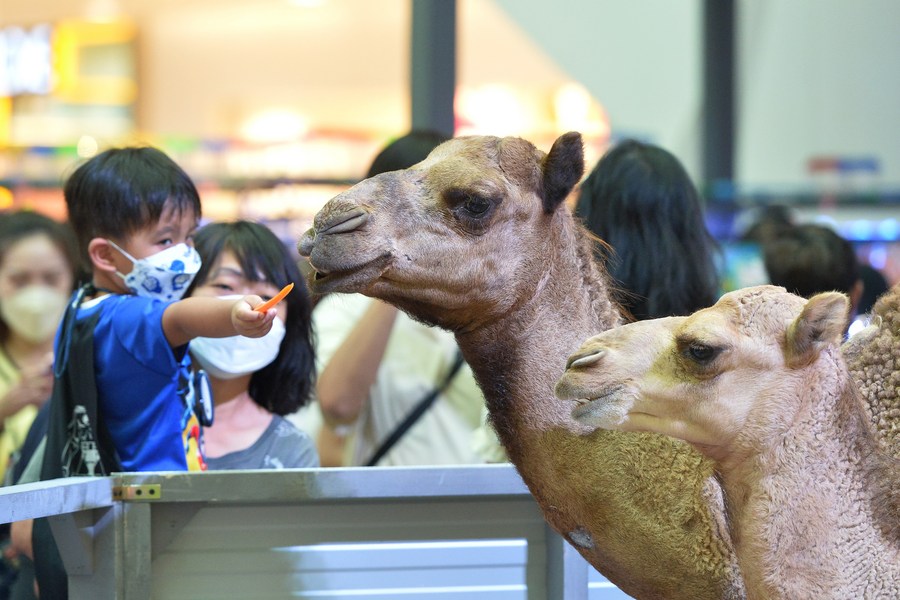 China has an expansive natural ecosystem, representing 14 percent of all animals in the world and 10 percent of plants.
This rich diversity is invaluable for the entire global community, and efficient study of it holds scientific value for all.
Counting animals or plants in a jungle or open expanse, however, is painstaking, but scientists have now found a method that could revolutionize that area of field biology.
By trapping particles of air with filters, it is now possible to identify species and their populations through trace amounts of DNA. A proof of concept currently being tested out in zoos, it may soon be possible to count just how many animals or plants there are in a large area nearly instantaneously.
Coincidentally, two separate research groups, from the United Kingdom and Denmark, carried out simultaneous DNA air particle tests, in Hamerton Zoo and Copenhagen Zoo, respectively. Published at the same time in the journal Current Biology, the studies demonstrate an exciting proof of concept that allowed them to identify animals in each enclosure successfully.
This rapid and non-invasive method could be used to detect rare, invasive, or otherwise hard-to-find animals.
In the past, occasionally, animals that had recently been declared extinct have been found living in isolated areas, tracked down by traditional means.
Using DNA particle-capturing technology, potentially more species thought extinct could be found.
Researchers in the field typically have to find evidence of life through clues, such as fur, feathers, or feces.If these animals happen to be small, well-camouflaged, or even simply nocturnal, then, more often than not, they will be missed in traditional wildlife surveys.
All living organisms shed DNA, which can be used to identify them, in their shared habitat.
The public may be familiar with using such genetic traces techniques for crime scene investigations.
Researchers from Queen Mary University, where the England-based studies took place, are excited about the prospects.
Knowledge of so-called eDNA, or environmental DNA, has increased rapidly in recent years. Sampling devices using filters to trap the particles are placed in a polymerase chain reaction, or PCR, machine. Many people will be familiar with this machine through COVID-19 testing and the same principle of testing for and identifying DNA belonging to a specific organism applies.
DNA sequences matching databases of existing animal genomes constitute a hit.
The technique was so successful in the Copenhagen Zoo experiment that animals outside the intended area of study were also found, including squirrels and water voles.
It is still early days, however, before this technique can realistically be used in the wild. Little is known about how far the technique can range, or how many filters will have to be used to cover a large expanse.
Contaminants in the wind or pollutants could easily void results, and more research is also needed to determine whether the technique is capable of determining population numbers too.
It is, however, environmental science that is verging on science fiction, the ability to scan an entire forest quickly by just using the air itself.
China's commitment to environmental preservation means that such techniques must be valued and supported, with adequate investment to continue their advancement.
Barry He is a London-based columnist for China Daily.