Doctor-referee helps athletes in more ways than one
By ZHOU HUIYING | China Daily | Updated: 2022-02-15 08:42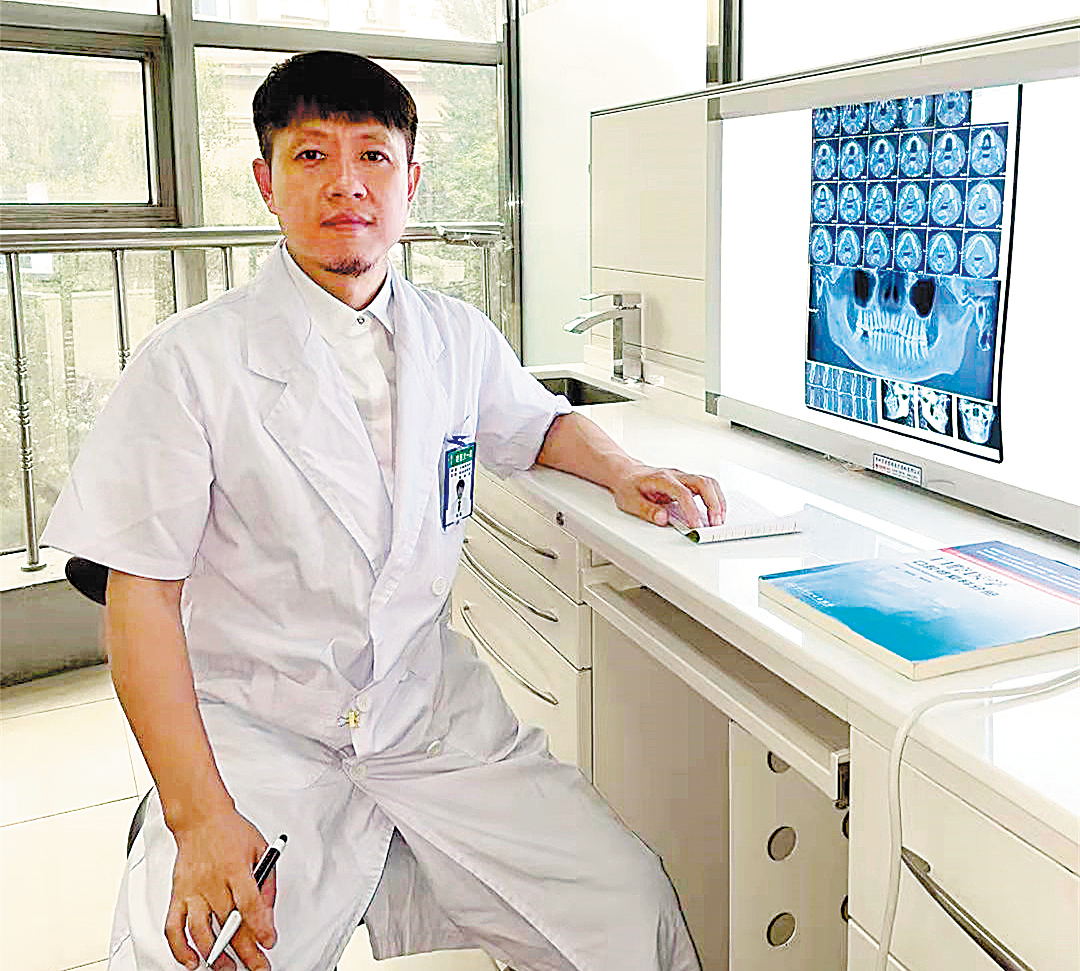 "Some of the movements in freestyle skiing are similar to those of martial arts, like swiveling, jumping and churning, so I also tried to practice them when I skied."
Meanwhile, Liu registered to train as a ski referee and obtained provincial, national and international C-level certification.
"At different international competitions, I had opportunities to talk to foreign athletes and referees, which helped me improve my understanding of freestyle skiing and English," he said.
As a doctor, Liu also helped competitors professionally.
In freestyle skiing, athletes often suffer injuries due to the sport's risky nature.
At one international freestyle skiing competition in 2015, an Austrian athlete dislocated his lower jaw when his knees hit his head during training.
"I rushed over to him and discovered that he couldn't speak," Liu said. "We were a long way from the medical team, so I became a stomatologist again."
He told him in English that he was a doctor and could help. "He nodded to show that he wanted my help."
After returning the jaw to the correct position, Liu won applause from people around them.
"It is inevitable people will suffer injuries while skiing," he said. "It is the nature of a doctor to help the injured as much as they can."
Around a year ago, when the General Administration of Sport of China began to recruit referees for the Winter Olympics, Liu immediately signed up.
"Every day I spent several hours of my spare time preparing for the event, including learning the Olympic rules, broadening my ski knowledge and practicing technical skiing terms in English," he said. "To become more familiar with athletes' movements, I watched videos again and again. During the past year, I've taken several online training courses and exams, and finally got the chance to referee."
Freestyle skiing is a "huge test" for both athletes and umpires, he said.
"I will try my best to do my job well because it is a great honor for me to participate in the event as a doctor from Heilongjiang," he said.