For doctoral student, determination to success trumps deafness
By YANG ZEKUN | China Daily | Updated: 2022-02-15 08:48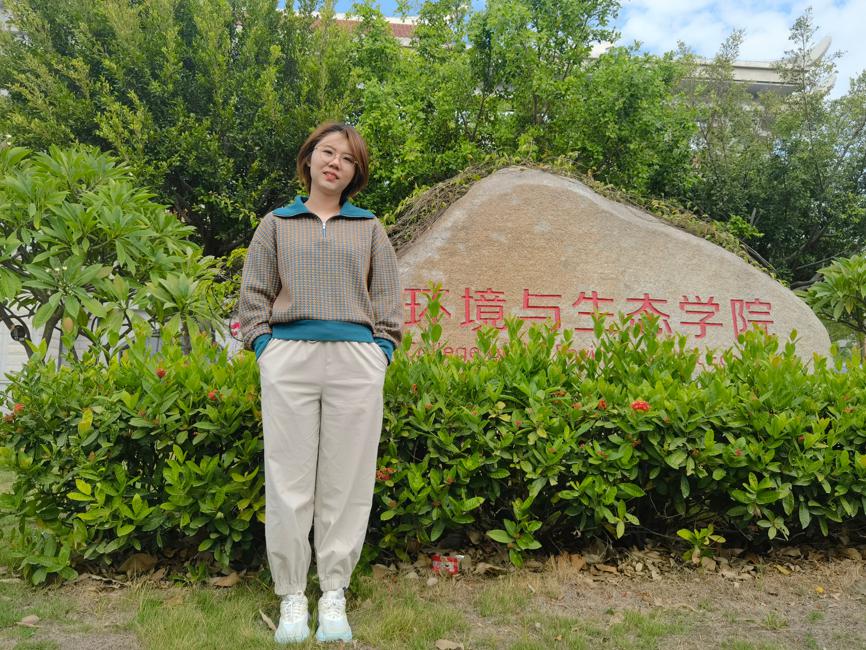 Judging by her fluent speech and bright smile, strangers likely won't be able to tell that 28-year-old Zhao Youzhu, who is outgoing and loves listening to music, is almost deaf.
Zhao comes from Liaoyang in Northeast China's Liaoning province. She was first diagnosed when she was 3, but with courage and persistence, she has been able to conquer one obstacle after another and ultimately became a doctoral student at Xiamen University, a prestigious college.
Although Zhao is modest when talking about her life, her story, which has been shared widely online recently, has inspired many.
Race against time
According to the World Health Organization, a hearing threshold at or above 20 decibels in both ears indicates hearing loss. Zhao's thresholds are both above 90 decibels, meaning that she is clinically deaf.
When she was a toddler, her parents, who are both doctors, didn't worry about her slow response to sounds, thinking that their daughter might just be developing more slowly than other children.
After Zhao started kindergarten in 1995, her teacher was concerned that she often seemed to be disobedient and preferred to play alone. When her parents were told, they began to suspect that the problem was more than behavioral or developmental. After being examined at a number of different hospitals, the young girl was eventually diagnosed with congenital neurological deafness in Beijing.
Her parents were plunged into anguish by the diagnosis, especially as they learned that their daughter's hearing loss could worsen as a result of colds, coughing or falling over, which might also add vertigo to her symptoms, and eventually lead her to become totally deaf and unable to speak. The couple understood the hardships she would face. Feeling like they were in a race against time, they tried to teach her as many different things as they could, including pinyin, quick calculations, lipreading, English and other survival skills, before she completely lost her hearing.
"We gave her a hearing aid, but when she wore it, sudden noises would frighten her, and she would burst into tears. She would look at us pleadingly as she tugged the strange device out of her ears with her little hands," Jin Guang, her mother, said.
Jin helped Zhao practice English every day, and she started primary school when she was 5, a year earlier than the required age. Over time, Zhao worked out a way to get the most out of her lessons.
She would sit in the front row, closely watching the teacher's mouth as they spoke. She quickly adapted to school life and began to outperform her classmates.