Accident forces Tibetan athlete out of Games
By PALDEN NYIMA and DAQIONG in Lhasa | China Daily | Updated: 2022-02-16 08:57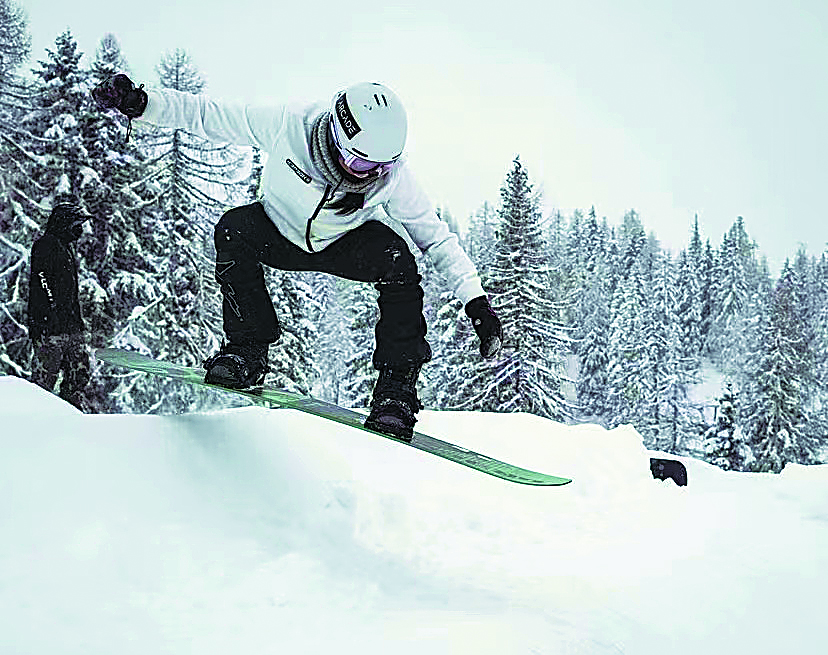 When 18-year-old skier Yangjin Lhamo from the Tibet autonomous region qualified last month to take part in the snowboard cross competition at the 2022 Beijing Winter Olympics, she was close to becoming the first athlete from the region to make it into the Games, Tibet Daily reported.
Born in the region's eastern Chamdo city in 2004, Yangjin Lhamo had a flair for sports from childhood. After finishing primary school, she enrolled at the School of Sports Techniques, where she majored in soccer for a number of years.
In 2018, she began to train as a snowboard cross athlete after being selected by the General Administration of Sport of China, and went on to become one the best female snowboard cross athletes in the region.
During the 2021/22 FIS Snowboard Cross World Cup held on Jan 9 in Russia, Yangjin Lhamo scored in Tier 17, earning the best score for Chinese athletes in this round of the Cup. "I am very excited to have qualified for the Beijing Winter Olympics, I have been working hard for four years, and I am very pleased with my progress so far," she said at the time of qualifying.
After hearing the news, Yangjin Lhamo's parents and the residents of her remote village were also pleased. "I want to express my sincere thanks to the country for allowing my daughter to become an excellent athlete," Pema Chozom, said.
Unfortunately, the young woman's Olympic hopes have since been dashed. Following a training accident on Feb 7 that led to a fracture of her coccyx, Yangjin Lhamo was forced to drop out of the Games. She has been discharged from the hospital and is recovering in Beijing. "I got injured, but this happens," she said. "In the future, I will work hard and continue to pursue my Olympic dream."