Ethiopia's mega-dam switched on
By EDITH MUTETHYA in Nairobi, Kenya | CHINA DAILY | Updated: 2022-02-22 09:15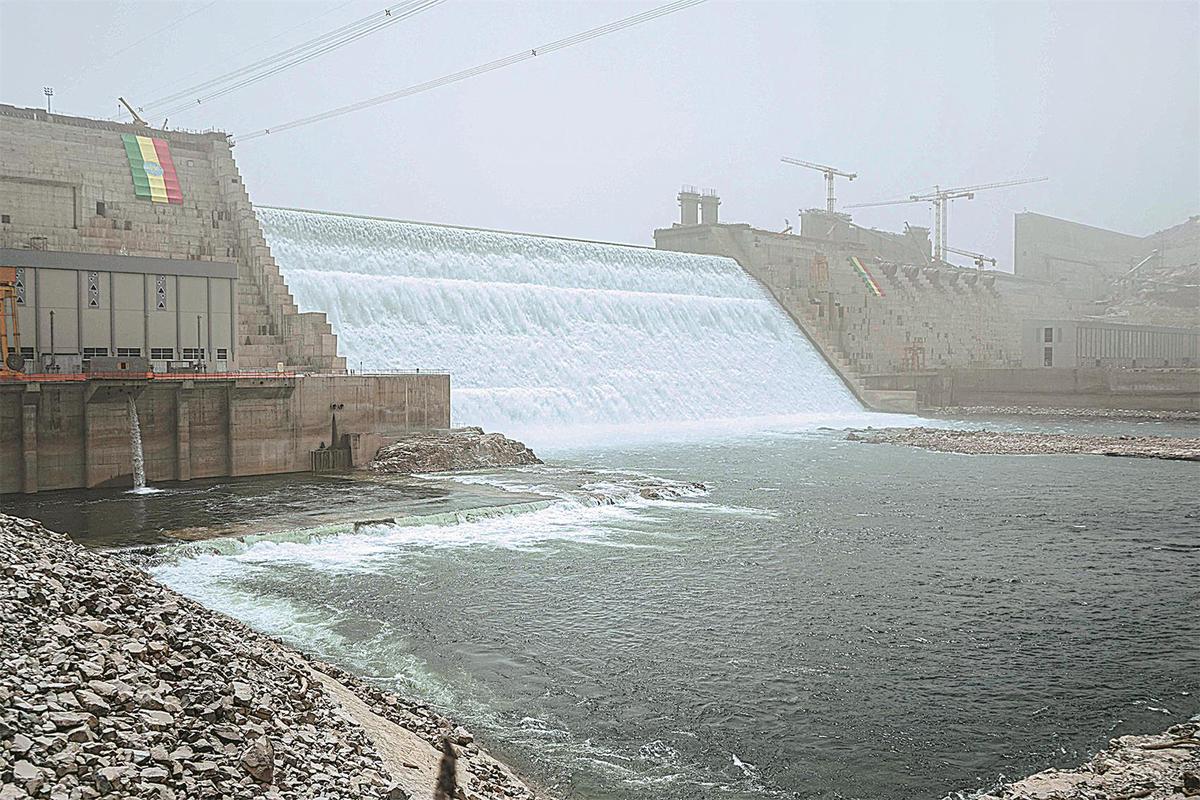 Ethiopia is set to meet its domestic electricity demands and consequently facilitate its economic development thanks to the inauguration of the Grand Ethiopian Renaissance Dam.
Expected to be Africa's largest hydropower facility, the dam's first turbine began generating electricity on Sunday, with a capacity of 375 megawatts, according to state-run Ethiopian Broadcasting Corporation.
Abiy Ahmed, the prime minister of Ethiopia who launched the project, said the start of power production is good news for Africa and the downstream countries which the East African country aspires to work with.
"As Ethiopia marks the birth of a new era, I congratulate all Ethiopians," Ahmed tweeted.
Upon completion, the $4.2 billion project, which lies in the Blue Nile River in the country's Benishangul-Gumuz region, is expected to generate 5,150 megawatts of electricity and will have a reservoir storage of 74 billion cubic meters. It will greatly ease shortages of electricity in the country and even produce surplus electricity for export.
The first power generation comes as Ethiopia's downstream neighbors Egypt and Sudan view the dam as a threat to reduce the volume of water reaching their territories.
Egypt fears that a shorter filling period of the dam's reservoir could decrease the country's water share, consequently affecting agriculture.
In his statement to the United Nations Security Council in July, Sameh Shoukry, the minister of foreign affairs of Egypt, expressed the need for a binding agreement that includes provisions to mitigate the adverse effects of the dam, especially during periods of drought.