HK entrepreneur determined to tap 'black gold' of used tires
By QIU QUANLIN in Guangzhou | CHINA DAILY | Updated: 2022-02-22 09:33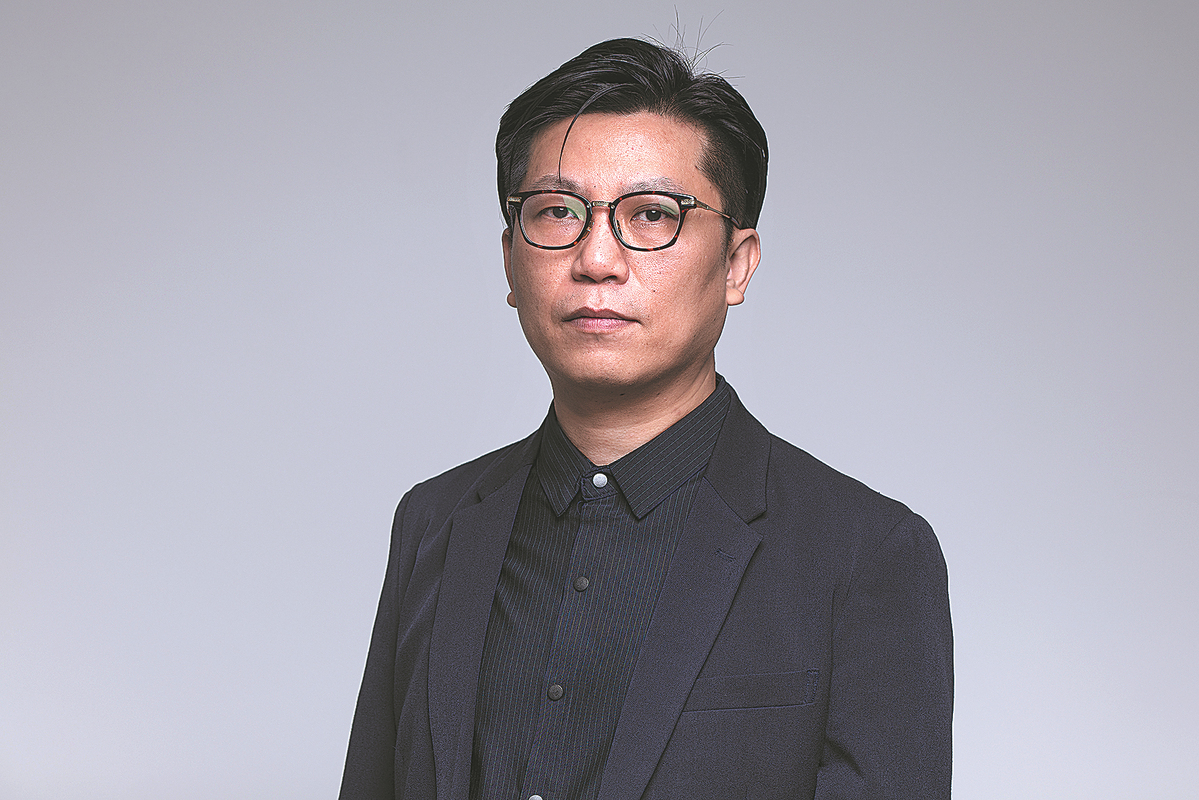 After quitting his lighting business in Zhongshan, Guangdong province, Parsel Siu, a Hong Kong-born business owner, shifted his focus to the reuse of waste tires.
"I've been concerned about environmental protection for years-there is huge market potential for the reuse of waste tires," said Siu, who is deputy managing director of Guangzhou Eco-Pyrolysis Green Environmental Technology& Solutions.
The company, which is based in an innovation and entrepreneurship park in Huangpu district in Guangzhou, the capital of Guangdong, will put the first phase of a pyrolysis project for waste rubber tires into operation in June 2022.
The 48-year-old has been working and living in Guangdong for 27 years and started in the internet industry after graduating from university in Hong Kong.
"I decided to come to the mainland to start my own business after my job in the internet industry, as the rapid industrial growth of the Pearl River Delta region presented business opportunities," he said.
After working in everything from design, processing and corporate management to marketing, Siu worked for a lighting company in Guangdong for three years.
"Lots of hotels, clubs and large buildings used lighting products we'd sold to them, so I started my own lighting business in Zhongshan," Siu said.
However, the sector suffered from slow growth in the late 2000s, as labor and production costs increased and the industry underwent a change from labor-intensive manufacturing to automatic production.
"I gave up on lighting and looked for opportunities to start a business in other areas."
After researching the waste tire industry, Siu became aware of the huge market demand for their reuse in China.
"With the increase in the numbers of cars, the number of waste tires could only rise. How to effectively recycle them and prevent pollution was not just a global problem, it was also a new aspect of recycling and renewable resources in China," he said.
According to Siu, the country produces about 20 million metric tons of waste tires a year, with only 7 million tons being disposed of properly.
"If the reuse of waste tires could be industrialized and standardized, they would become black gold, producing huge economic, environmental and social benefits," he said.
Early in 2020, the Ministry of Industry and Information Technology issued standards for the reuse of waste tires, listing the requirements for everything from technical equipment and processing to environmental protection, quality control and safety management.
According to the China Tire Recycling Association, new pyrolysis technology has become central to the reuse of waste tires.
"Key technologies were applied to tackle the problem, and environmental protection management has been strengthened in recent years," Siu said.
His own reuse project for waste rubber resources using pyrolysis, which is based in Yingde, a county-level city in northern Guangdong, is one of the first demonstration projects of its kind in the country.
The project began in 2015 using pyrolysis technology jointly developed with a European team to reuse an estimated 73,000 tons of waste tires annually.
The process is efficient, clean, energy-saving and reduces emissions, and transforms the waste tires into high-value fuel and recycled products. The project makes about 210 million yuan ($33.1 million) a year, and helps in both environmental protection and in adding to green GDP, according to Siu.
"We have plans to bring the European team to China and to build a research and development center in the Guangdong-Hong Kong-Macao Greater Bay Area," he said, adding that he believes the GBA, with its comprehensive industrial network, innovation and technology strengths, and sound business and living environment will become home to high-end talent in the near future.
He also believes that young people from Hong Kong should be encouraged to visit the mainland more often, especially the GBA, which has undergone rapid industrial and technological development and has enacted preferential policies for startups.
Comprising nine cities in Guangdong province and the Hong Kong and Macao special administrative regions, the GBA has a total population of 86 million.
"Seeing is believing. Once they visit, they'll know more about business opportunities here," he said.
According to a government work report presented at the annual Guangdong provincial legislative meeting last month, Guangdong will continue to connect commercial systems, enhance mutual recognition of professional qualifications and promote standards and rules related to other fields to help Hong Kong and Macao integrate into the overall development of the GBA.
"In addition to economic and trade connections, which have strengthened between Hong Kong and the mainland in the past few decades, there will be overall integration ranging from social, cultural and technological exchange to talent exchange in the near future," Siu said.
Zhao Yujing contributed to this story.