SMEs ride digital tech for global expansion
By ZHENG YIRAN | China Daily | Updated: 2022-03-02 09:40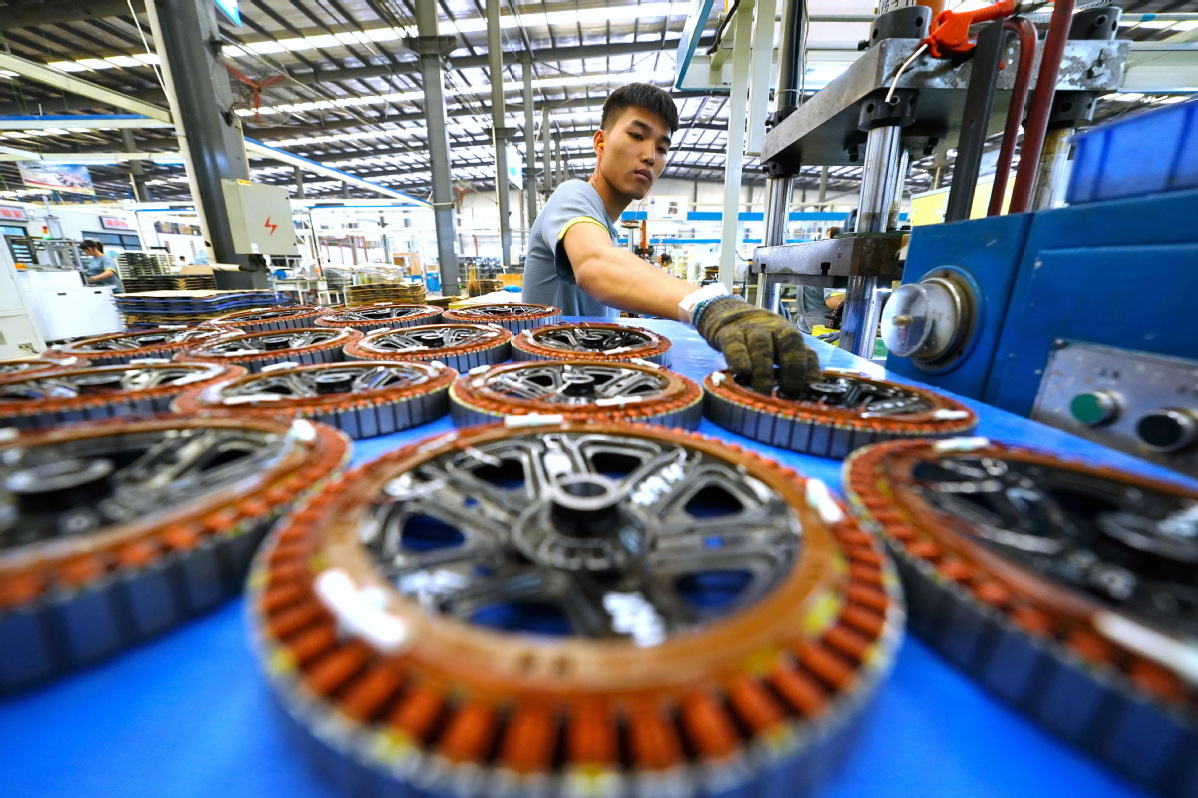 With the help of digital technologies, small and medium-sized enterprises in China are better equipped to go global, and thus can better facilitate international trade with its advantages in cross-border e-commerce, experts said.
China's SMEs have been playing an increasingly important role in boosting cross-border e-commerce and expanding exports, said Ren Guiying, Party secretary of the Commercial Sub-Council of the China Council for the Promotion of International Trade.
However, issues such as compliance management, risk control and personnel are still hindering their steps in moving forward, Ren said.
The CCPIT Commercial Sub-Council inked a strategic partnership with Shanghai-based cross-border financial services provider XTransfer on Feb 23, integrating the advantages and resources of both parties to offer more support for Chinese SMEs seeking to go global.
According to the deal, XTransfer will cooperate with the council in the field of business-to-business, or B2B, cross-border payments, and provide suggestions for the formulation of international standards for the new business modes that emerged in China's cross-border e-commerce sector.
Furthermore, by holding events together, the two sides will offer a helping hand to Chinese SMEs in risk management and compliance with laws and regulations to improve their awareness and ability of anti-money laundering risk control, said XTransfer.
They will also provide more training and practical opportunities for talent in such fields, as well as cross-border financial services, to help build an international trade talent team, the company said.
In 2021, despite COVID-19 pandemic headwinds, the total value of China's goods imports and exports reached 39.1 trillion yuan ($6.19 trillion), with exports reaching 21.73 trillion yuan, up 21.2 percent year-on-year, data from the General Administration of Customs showed.
"Behind the outstanding achievements, Chinese SMEs have been demonstrating flexible mechanisms and strong resilience in the face of a complex environment," said Bill Deng, founder and CEO of XTransfer.
"It is expected that this year, they will continue their excellent performance and release stronger competitiveness in international trade. It is forecast that in the foreseeable future, with the COVID-19 pandemic under better control and the restoration of the global trade order, China's foreign trade will continue to improve steadily and reach a new height," Deng said.
"Now is a good start. By offering more guidance and convenience, I hope we can better serve the SMEs to go global," Ren said.
Kaifusai Julaiti contributed to this story.