Baidu brings Paralympics to hearing impaired
By FAN FEIFEI | China Daily | Updated: 2022-03-04 09:26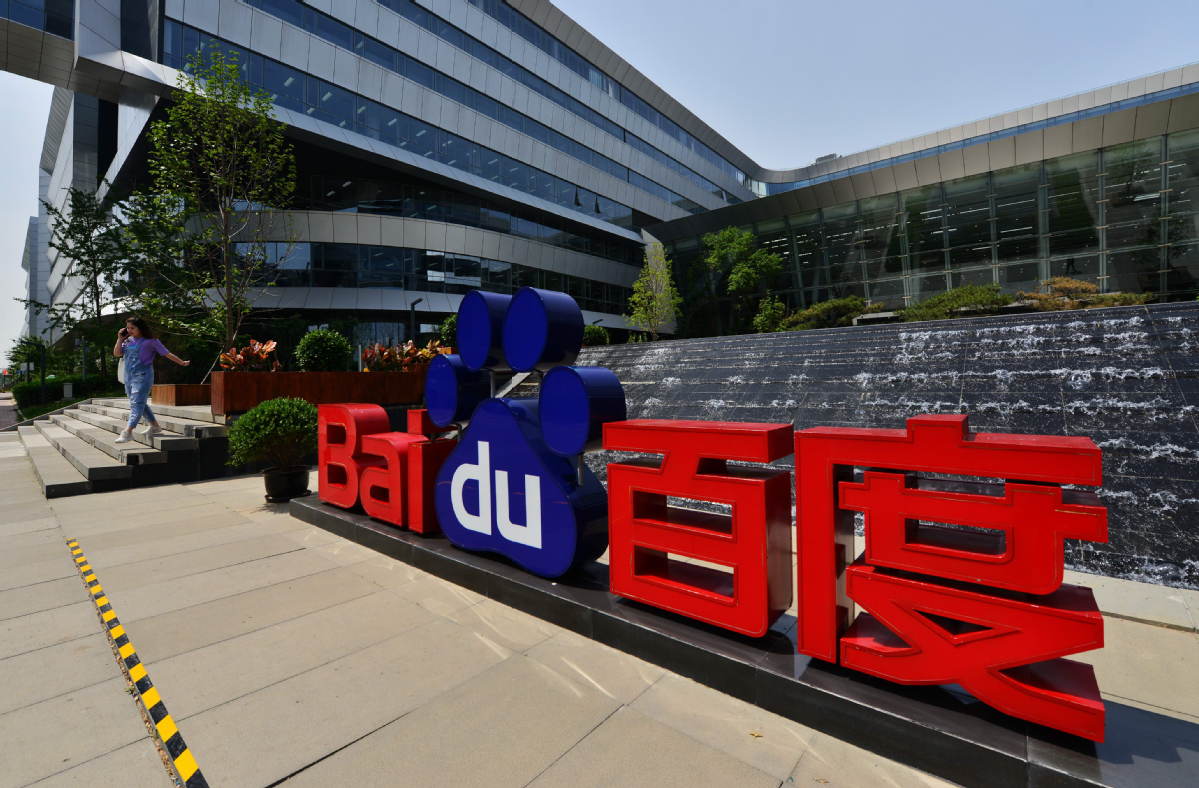 Baidu AI Cloud, the cloud service arm of Chinese tech giant Baidu Inc, launched an AI-powered sign language platform on Thursday capable of generating digital avatars for sign language translation and live interpretation within minutes, amid efforts by China to beef up efforts to build a barrier-free environment.
Released by Baidu AI Cloud's digital avatar platform Xiling, the sign language platform aims to help break down communication barriers for people with hearing impairments by dramatically boosting the accessibility of automated sign language translation.
Baidu's AI sign language anchors are capable of providing real-time news service for audiences with hearing issues and allowing them to enjoy the excitement of the Beijing 2022 Paralympic Winter Games, through collaboration with China Media Group.
The new technology affords AI sign language anchors with a greater capacity for being understood in sign language expression, providing an accurate and coherent presentation, the company said.
Official statistics show hearing disabilities affect 27.8 million people across the nation. However, there are no more than 10,000 sign language translators.
China has been advancing the building of a barrier-free environment in sectors including infrastructure, transportation and digital services, as well as on campuses and at workplaces during the 14th Five-Year Plan period (2021-25).
Baidu also released all-in-one AI sign language translators, which can be applied in a wide range of scenarios such as hospitals, banks, airports, bus stations and other public areas.
Cutting-edge technologies, such as 5G, artificial intelligence, robotics, self-driving vehicles and LED displays have been widely applied to the venues and events during the Beijing 2022 Winter Olympics.
"Unlike translations between spoken languages, sign language translation is more complicated, mainly because it is not translated word for word from verbal speech. Instead, the language refinement and word order must be adjusted in order to show the actual meaning of the sentence," said Li Shiyan, director of Baidu's Intelligent Cloud AI human-computer interaction laboratory.
To make AI sign language comprehensible, Baidu experts had to deal with some key difficulties, such as clarity of speech recognition, the accuracy of sign language translation and the fluency of sign language movements, Li said.
He added the AI sign language platform utilizes Baidu's self-developed speech recognition model, deep learning algorithms and neural network-based sign language translation models that conform to the habits of people with hearing disabilities.
Yuan Tiantian, a professor and vice-dean at Technical College for the Deaf at Tianjin University of Technology, said AI-powered language recognition has seen rapid development in recent years, and hopes these state-of-the-art technologies can help people with hearing disabilities better enjoy the Paralympic Winter Games.