SE Asia to ride on China demand
By PRIME SARMIENTO in Hong Kong | CHINA DAILY | Updated: 2022-03-15 09:19
Recovery hopes in region brighten with key market's GDP target, experts say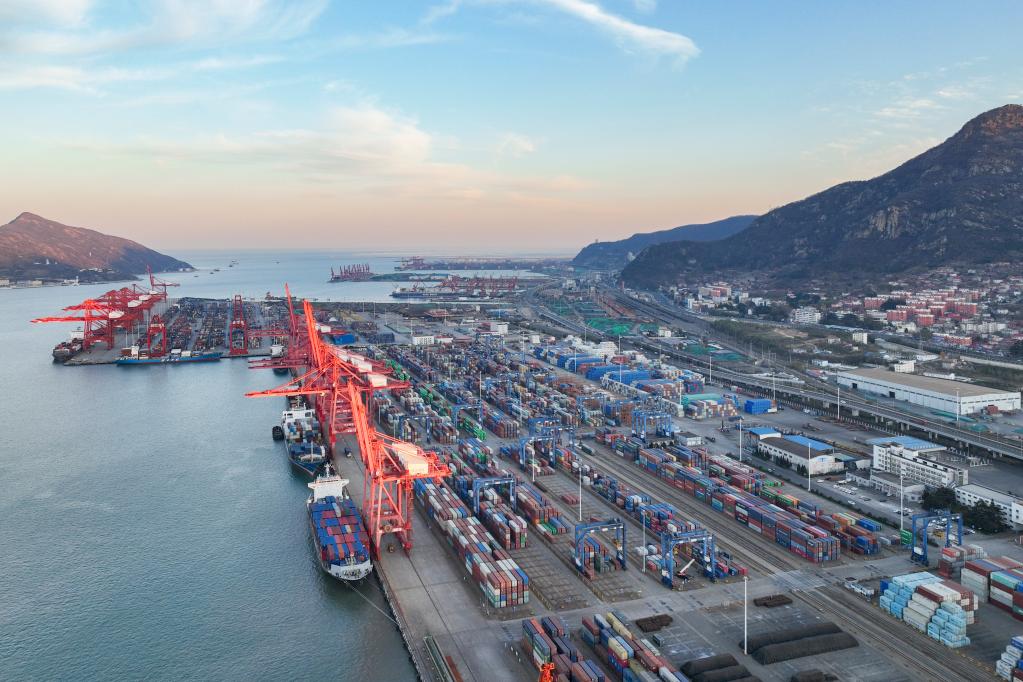 A growth target of 5.5 percent for the Chinese economy this year will boost recovery prospects in Southeast Asia, with the region expected to benefit from strong demand and robust consumption in its biggest trading partner, experts said.
The fifth session of the 13th National People's Congress, which closed on Friday, endorsed the Government Work Report delivered by Premier Li Keqiang on March 5. Li said China will focus on stabilizing economic fundamentals this year, with the GDP growth target at around 5.5 percent.
"This is good news for Southeast Asia as imports (into) China should remain strong," said Alicia Garcia Herrero, chief economist for Asia-Pacific at French investment bank Natixis.
Lillian Li, vice-president and senior credit officer at Moody's Investors Service, said the 5.5 percent target indicates that "China's economy is normalizing". This will have implications not only in China but for the rest of developing Asia.
"Given the importance of China as both final demand market-it is the top export market-and as the supply chain center in Asia, the rest of Asia would likely benefit from a stable overall demand from China," Lillian Li said.
She also said that China's growth is facing "rising downside pressures" amid issues such as uncertainties brought by the COVID-19 pandemic and a slowdown in the nation's property sector.
Southeast Asian countries have been gradually reopening their borders in the past few months, hoping to bolster economies that have been devastated by the pandemic over the past two years. Analysts believe China's rosy economic outlook and increased domestic consumption will benefit Southeast Asian nations as they are key exporters to China.
Iris Pang, ING Group's chief economist for Greater China, said increased global shipping costs might prompt China to trade more with neighboring countries instead of importing from more distant regions.
Prices of bunker fuel, which powers shipping vessels, have been rising in the past few days, adding to upward pressures on freight costs.
The increase in bunker fuel prices tracks the rally in oil prices as an intensifying conflict between Ukraine and Russia threatens global energy supplies.
Southeast Asia, home to more than 600 million people, became China's largest trading partner in 2020, and trade continued to maintain strong growth momentum even amid the pandemic.
According to China's General Administration of Customs, China's trade with Southeast Asia rose by 19.7 percent to 5.67 trillion yuan ($890 billion) in 2021.
The Asian Development Bank said the Asia-Pacific region maintained strong intraregional trade links during the pandemic. According to the Manila-based lender, intraregional trade in the Asia-Pacific as a share of the region's total trade rose to a 30-year high of 58.5 percent in 2020.
"This expansion has been bolstered by deepening regional value chains and has been undeterred by the pandemic," the ADB said, noting that China has played a key role as a major trading partner for other Asian countries.
Premier Li said in his report that China will implement a program to stabilize foreign trade and help foreign trade enterprises receive orders and maintain production.
He added that China will increase imports of quality products and services and explore new ways to develop trade in services and digital trade.
Apart from serving as an export market, China is also a key source of investments and tourists for Southeast Asia.
Herrero said the absence of Chinese tourists in the market remains a challenge for Asian countries that depend on arrivals from China.
prime@chinadailyapac.com