Seeds of trouble sown if Japan revises Constitution
China Daily | Updated: 2022-03-16 07:29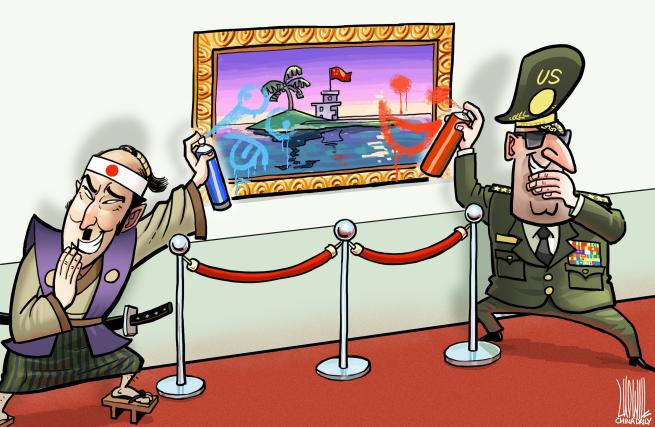 Japanese Prime Minister Fumio Kishida vowed on Sunday to push for the Liberal Democratic Party's goal of revising the country's Constitution at the party's convention.
Any amendment of Japan's Constitution requires the approval of two-thirds of both houses of parliament and a majority in a public referendum. Although the so-called constitutional reform camp, including the LDP, Komeito, and Nippon Ishin, occupy over two-thirds of the seats in the lower house, their number of seats in the upper house have not reached two-thirds. Not to mention the social division on the issue-about half of the Japanese people oppose it.
Article 9 of the Constitution stipulates that, "Aspiring sincerely to an international peace based on justice and order, the Japanese people forever renounce war as a sovereign right of the nation and the threat or use of force as means of settling international disputes".
It is because of this article that the Constitution is known as the Pacifist Constitution. Since it was implemented in 1947, there have always been politicians attempting to revoke this article or change its contents in a bid to "normalize" the country on the world stage.
Since the war broke out in Ukraine, many members of Kishida's cabinet, citing changes in the security environment, have changed their low-key stance of the past, and have sought to create momentum for the revision of the Constitution.
The outbreak of the Ukraine crisis gives the Kishida administration an excuse to take the changes in the external security environment as a pretext to make revising the Constitution part of its to-do list, and it has begun hyping it up to prime public opinion.
The revision of Japan's Constitution would not simply mean Japan having a full-fledged military, it would pave the way for Japan's re-rise as a global military power. That means a reshuffle of the postwar order in East Asia.
The revision of the Constitution would aggravate the sovereignty disputes in East Asia, worsen the security situation in Northeast Asia, and fuel an arms race.
While that might meet the immediate interests of the US, it is sowing the seeds of trouble for the future, as the ambitious Tokyo, which has never repented the country's war crimes and kept cinders of an old empire smouldering, has every reason to take full advantage of Washington's opportunism and appeasement policy to rekindle its own dreams of regional influence.
- BEIJING NEWS