Agreement on jab manufacturing rights moves closer
By JONATHAN POWELL in London | China Daily | Updated: 2022-03-17 07:28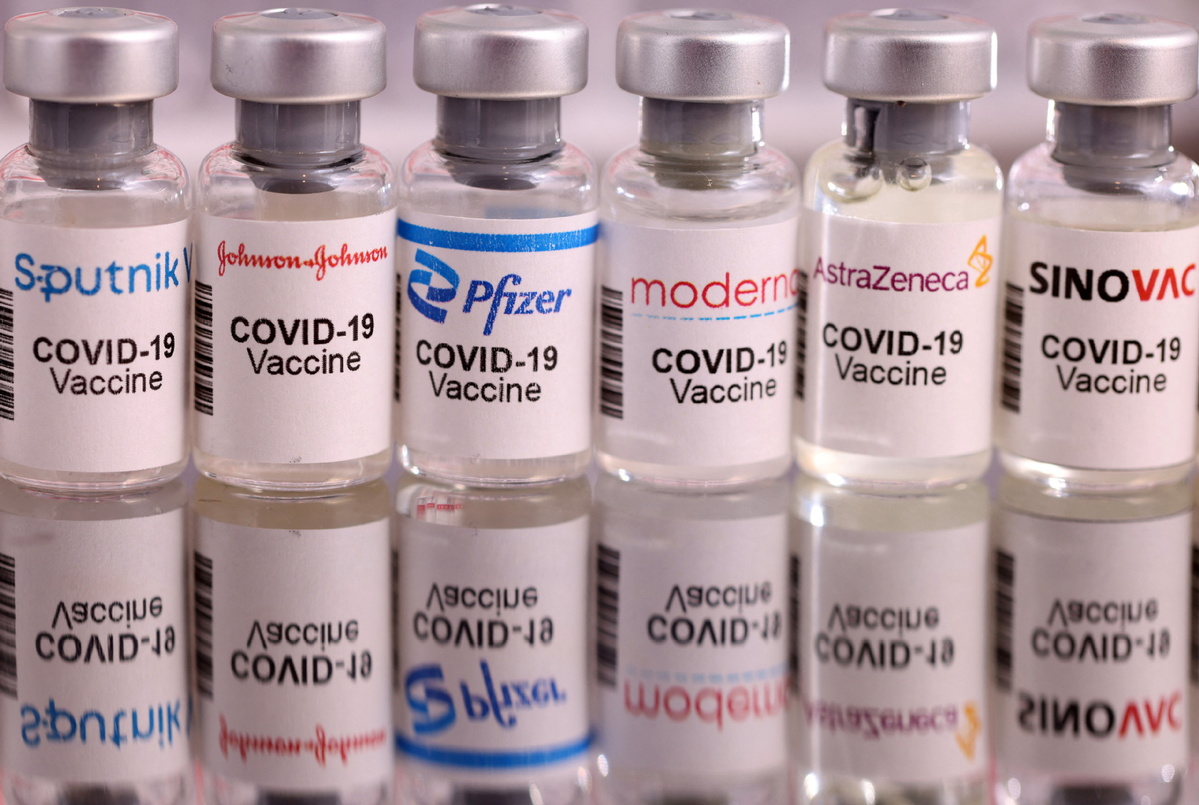 The European Union, the United States, India and South Africa may be close to reaching a compromise on rights to manufacture generic COVID-19 vaccines.
Supporters of a vaccine patent waiver have long argued that it would allow for cheaper versions to be distributed among developing nations faster.
Although the negotiated breakthrough appears "potentially significant", advocates have "expressed dismay that the compromise only relates to vaccines", reported news site Politico.
The World Trade Organization has been debating a waiver on intellectual property rights for COVID-19 vaccines and other related products since October 2020.
A waiver was first proposed by India and South Africa, but faced strong opposition from some members of the WTO, including the EU and the United Kingdom.
The proposed text seen by Reuters on Tuesday revealed details of a compromise among the principal nations that would end the deadlock. Sources familiar with the talks told Reuters that any solution will still need agreement from EU member countries as well as other WTO members.
The leaked document, first reported by Politico, suggests the compromised form of the waiver will see only patents for COVID-19 vaccines suspended for either three or five years.
The document is reported to specifically authorize the use of intellectual property rights to be waived for ingredients and processes necessary for vaccine manufacturing.
The text said the waiver would only apply to developing countries that have exported less than 10 percent of the world's coronavirus vaccine doses last year.
The Guardian noted that the compromise does not cover "technology transfer and trade secrets", which advocates say would slow down the jab production of developing nations.
James Love, director of Knowledge Ecology International, told Politico that it is "appalling" that the waiver would be limited to vaccines and the deal would protect "American and European vaccine manufacturers from competition from developing country suppliers".
If WTO members pass the proposal, the text stated that a debate could be held on extending the rights to testing and treatment technologies in six months.
Adam Hodge, spokesperson for the US Trade Representative Office, said in a statement that consultations were continuing and that no agreement had yet been reached.
"The difficult and protracted process has resulted in a compromise outcome that offers the most promising path toward achieving a concrete and meaningful outcome," Hodge said.
Public health experts argue that a waiver on vaccine production rights is necessary to prevent "vaccine apartheid".