Western regions to gain computing power
By FAN FEIFEI | China Daily | Updated: 2022-03-17 10:05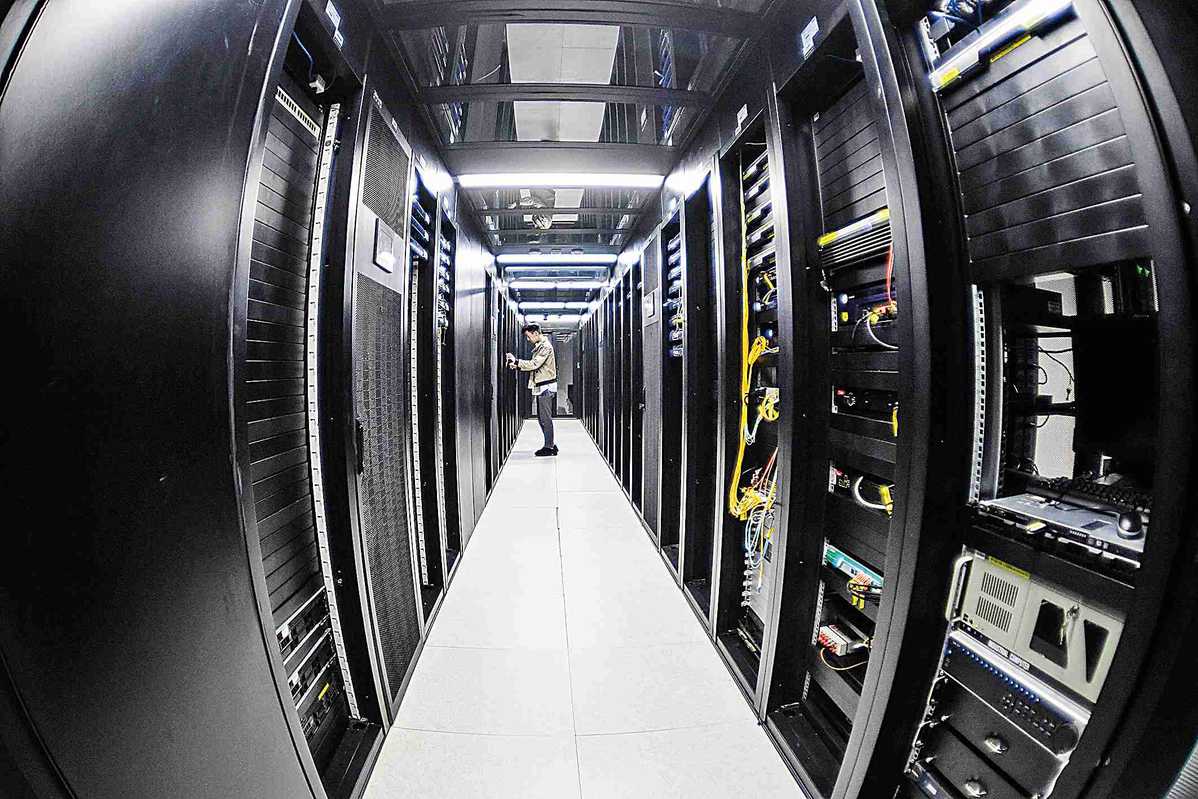 The MIIT reported that China's big data sector grew rapidly over the past five years, with the scale exceeding 1 trillion yuan by 2020.
"With the rapid development and commercial application of 5G, the internet of things, AI and the industrial internet, the demand for data processing is increasing, which has driven the construction of data centers across the nation," said Xiang Ligang, director-general of the Information Consumption Alliance, a telecom industry association.
"The establishment of national computing hubs will improve efficiency in the use of computing resources, promote the free flow of data and bolster the high-quality development of digital economy," said Xiang, adding that Chinese high-tech companies should utilize innovative technologies to improve data centers' operational efficiency and cut power and energy consumption.
"Specifically, the project can effectively take advantage of the relatively abundant energy and low annual average temperatures in western China to reduce overall energy consumption," said Charlie Dai, a principal analyst at Forrester, a business strategy and economic consultancy.
"It will also address the uneven development of China's eastern and western regions in terms of infrastructure, economy and society, powering the digital economy through core technologies like cloud computing, big data and AI," Dai said.
Tech giants from home and abroad are moving in that same direction. Apple Inc, Huawei Technologies Co and Tencent Holdings Ltd have built data centers in Guizhou province due to its cooler climate and ample power resources. Investment in data centers in Guian New Area in the province is expected to exceed 100 billion yuan by 2025, according to the area's big data development service center.
It said the average power usage effectiveness of the data centers-a measurement of how efficiently a center uses its power-has been found to comply with the government guideline to promote green data centers.
Liu Miao, general manager of service solution business at Lenovo Enterprise Technology Group, said Lenovo has preliminarily completed the layout of green data centers in Gansu, Ningxia and Inner Mongolia.
"We are also actively expanding our presence in Beijing, Tianjin, Shanghai and Shenzhen and tapping into the fields of edge computing, cross-border finance and artificial intelligence," he said. Edge computing means bringing computing as close to the source of data as possible.
Liu added that the company will participate in the computing resource transfer project in the areas of computing resource services, data circulation and integration, and data security protection. "The project will also drive the vast western regions to take part in the wave of digital economy led by cutting-edge technologies and help them better realize rapid development."
Alibaba Cloud, the cloud computing arm of Alibaba Group Holding Ltd, has set up over 100 data centers in 25 regions around the world, and five of them are super data centers with massive numbers of servers.
Alibaba Cloud's super data center in Ulaanqab, Inner Mongolia, started providing cloud computing services in June 2020. The data center mainly uses renewable energy sources, such as wind and photovoltaic power.
The company's western cloud computing center and data service base was launched in Chengdu, Sichuan province, in November 2020.
Tencent said it will optimize the layout of existing data centers and improve cross-regional computing power allocation to bolster the intensive, large-scale and green development of data centers and empower the digital economy.
Amid the resources transfer project, "a large number of digital economy companies engaged in services such as data storage and offline data analysis may buy cloud services from data centers in western regions, to realize the allocation of computing and storage resources, effectively lowering operating costs and earning extra profits," said Wang Qing, deputy chief engineer of the Industry and Planning Research Institute of the China Academy of Information and Communications Technology.
During the process of data transmission, Wang said, physical facilities, network security, data security and information security may face multiple risks. More efforts should be made to establish network facilities with high reliability and to carefully monitor network security, he added.