China tops up Ukraine aid
By WANG QINGYUN | China Daily | Updated: 2022-03-22 08:50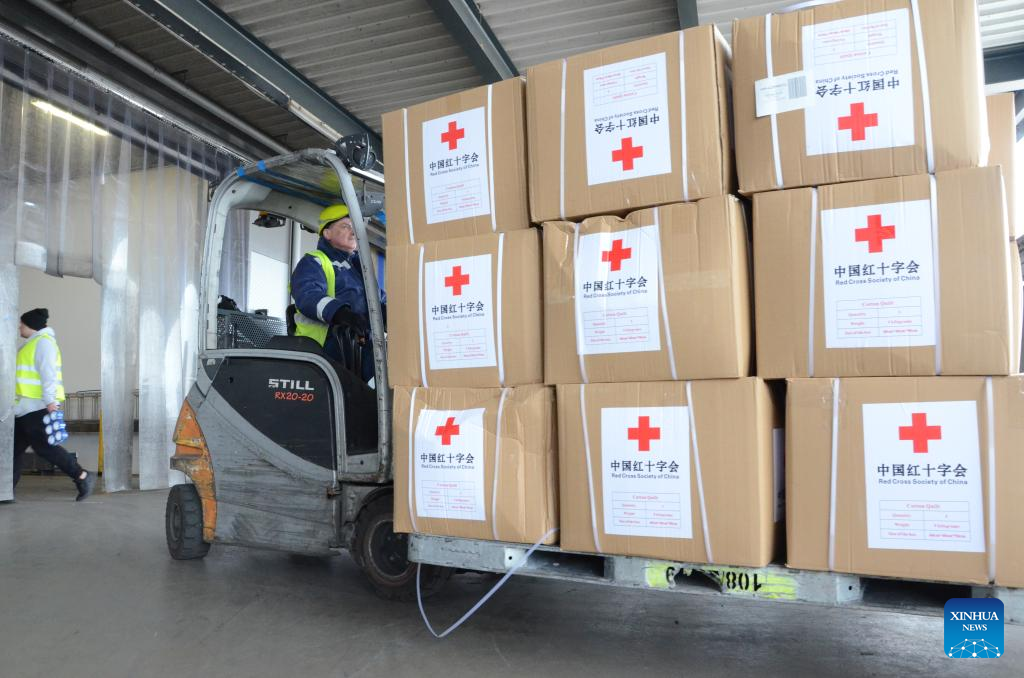 The Chinese government will provide another 10 million yuan ($1.57 million) worth of humanitarian assistance to Ukraine, said Foreign Ministry spokesman Wang Wenbin on Monday, after the Red Cross Society of China provided 5 million yuan worth of assistance to the Ukrainian Red Cross Society earlier this month.
"China is extremely concerned about civilians harmed in the conflict between Ukraine and Russia," Wang told a daily news conference. "The most urgent imperative for the international community is to tackle the potential large-scale humanitarian crisis that might arise in the conflict."
China will continue to play a constructive role in promoting the easing of tensions and make efforts to overcome the humanitarian crisis, Wang said.
The Red Cross Society of China said it provided three batches of emergency humanitarian assistance to Ukraine from March 9 to 14.These included food, sleeping bags, infant powdered formula, cotton quilts, and waterproof mats.
China has put forward a six-point proposal to ease the humanitarian situation in Ukraine, including that humanitarian action must be neutral and avoid politicization of humanitarian issues, and that effective measures should be taken to protect civilians and prevent secondary humanitarian disasters in Ukraine.