Community rallies round to look after stray cats
By HE QI in Shanghai | CHINA DAILY | Updated: 2022-03-22 10:33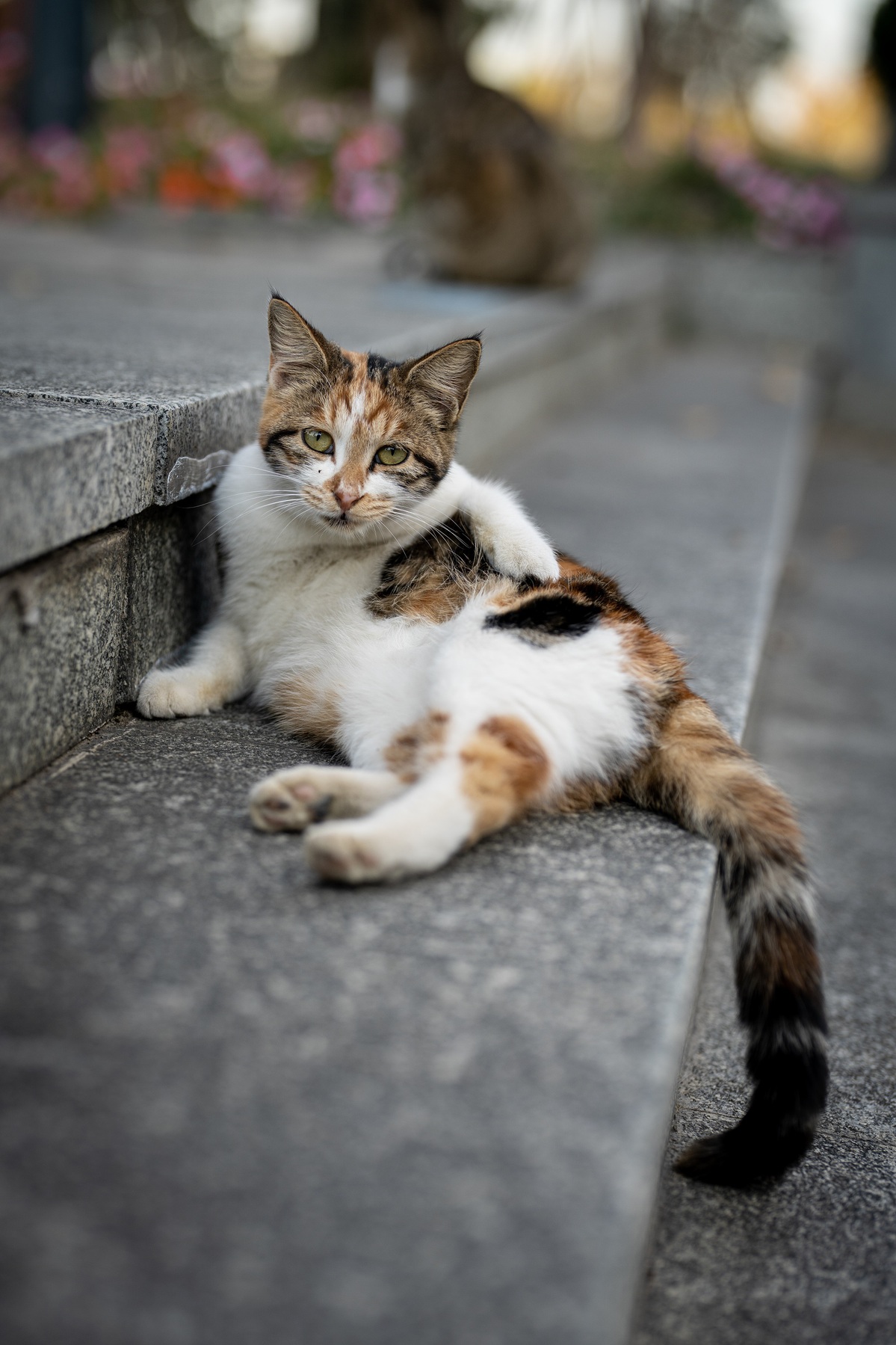 Before Isao Nagata returned to Japan this month after more than five years in Shanghai, he tried to arrange care for stray cats that he had been feeding for four years in his Xuhui district community.
The 51-year-old asked his Chinese teacher to translate a note he wrote in Japanese and posted it on the community bulletin board.
It said: "I'm a Japanese who often feeds the cats. I'm going back to Japan to work soon. The COVID-19 pandemic separated me from my family for over two years, but luckily, I met those cute cats, and staying with them has comforted me a lot."
Nagata added that it was a tough farewell because he was very worried about the stray cats, especially as one of them was listless. He said he hoped neighbors could take care of the cats before he had a chance to come back.
After leaving the message and some cat food, Nagata returned to Tokyo on March 6.
The note was seen by his neighbors, including Li Jiyun, a reporter who works for Shanghai Media Group.
Li found the note on the bulletin board and made a video blog after reaching Nagata. The video, which was shared online, had been clicked on more than 1.13 million times by Wednesday, winning 13,000 likes.
The video said many follow-up messages from neighbors were posted below Nagata's note. Some neighbors thanked Nagata, promised to take care of the cats, and wished him all the best. Others took the sick cat to see the vet and left a message, hoping to get in touch with Nagata.
All the messages were photographed by Li and sent to Nagata via the WeChat social messaging app.
Nagata expressed relief and said: "Maybe I don't need to worry about them. Thank you for everything you have done. I really like China because everybody is very kind. Please take care of my cats. Hopefully I will meet them again."
Nagata said he began feeding the stray cats in 2018 after a kitten often showed up under his balcony.
His wife returned to Japan two years ago, and last year Nagata was diagnosed with lung cancer. Considering the risk of COVID-19 infection in Japan at the time, he decided to have an operation in China.
He had to stay at home alone for two months after the surgery. Besides support from colleagues and friends in Shanghai, the cats helped Nagata get through the tough period.
"Sometimes I tell things to the cats," he said. "When I talk with them, I feel so warm.
"I was really worried what would happen if nobody took care of the cats. They are my lovely friends."
Nagata said his wife had told him that Chinese people are very friendly and love animals.
He said he plans to return to Shanghai after recovering, and is looking forward to meeting people who helped the cats to express his gratitude in person.