Tibetan race walker could claim 2012 gold
By PALDEN NYIMA and DAQIONG in Lhasa | China Daily | Updated: 2022-03-24 10:19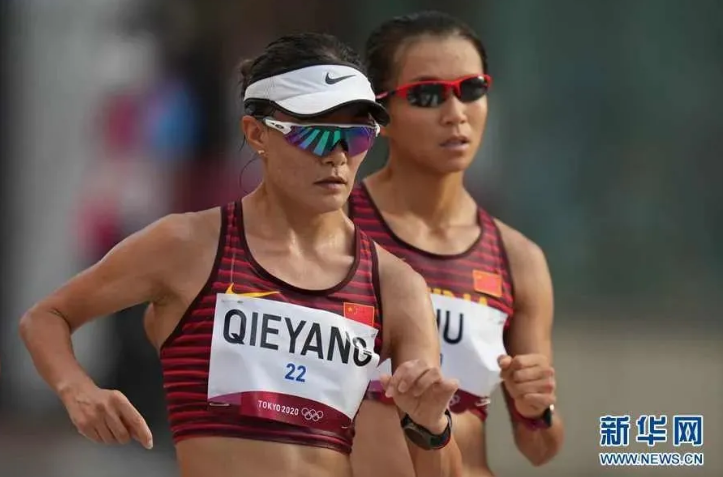 Ten years ago, Qieyang Shijie gained the honor of being the first Tibetan athlete to win an Olympic medal after claiming a bronze in the women's 20km race walking at the 2012 London Olympics.
She is now poised to turn that medal into gold after three Russian athletes had their results overturned due to doping.
The Athletics Integrity Unit said on Monday that race walker Yelena Lashmanova had been stripped of her Olympic gold medal for the event.
In 2016, Olga Kaniskina, who won the silver medal, also had her results canceled due to doping. In 2019, Anisya Kirdyapkina, who finished fifth during that race, also had her ranking canceled.
The International Olympic Committee officially modified the results based on those two punishments in June 2020, elevating Qieyang Shijie to silver medalist, and her fellow countrywomen Liu Hong to third place and Lyu Xiuzhi to fourth.
Monday's placings still need authentication by the IOC and World Athletics, the sport's governing body.
After hearing the news, Qieyang Shijie expressed mixed emotions on her Sina Weibo microblog account.
"It's been 10 years. When I was informed that I'd won the Olympic championship this way, I was both happy and sad," she said. "I feel happy that I can become the champion in my heart. But I feel upset at the same time that I could not get the feeling of being a champion. I did not get the aura of being an Olympic champion.
"Although the aura is temporary, I still want to have the aura of that moment. However, past is past."
Qieyang Shijie was born in Qinghai province's Haibei Tibetan autonomous prefecture in 1990.
In 2010, she was selected to become a member of the national race walking team. She finished fifth in the 20km race walking at the 2016 Rio de Janeiro Olympic Games and seventh at the 2020 Tokyo Games. She is now training in Italy for this year's World Championships in July and the Asian Games in September.