Hunter Biden's old emails linked to Ukraine labs
By HENG WEILI in New York | China Daily Global | Updated: 2022-03-29 09:30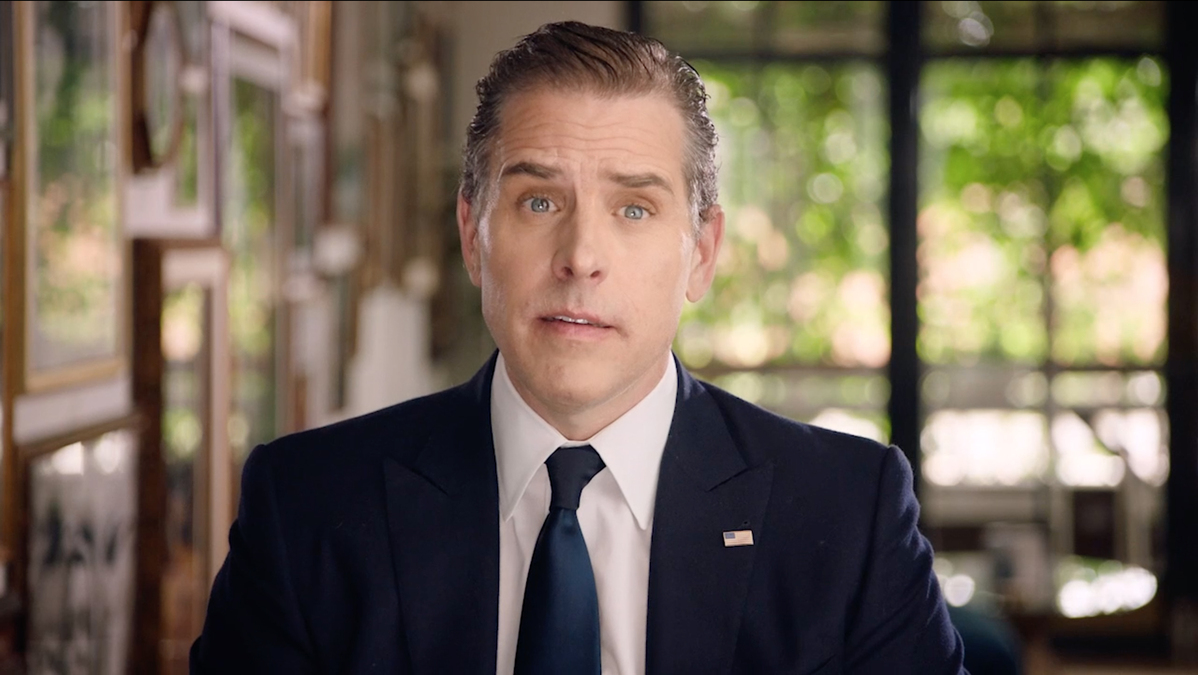 The much-scrutinized laptop computer of Hunter Biden includes emails that connect the US president's son to biological laboratories in Ukraine, according to allegations by the Russian government and recent media reports.
Moscow has claimed that secret American biological-warfare labs in Ukraine were a justification for its military incursion into its Eastern European neighbor last month. On March 24, the Kremlin alleged that the labs produced biochemical weapons.
"An investment fund run by … Hunter Biden funded research and the implementation of the United States' military biological program. It is obvious that Joe Biden, as his father and the head of state, was aware of that activity," Russian State Duma speaker Vyacheslav Volodin said, according to Russian media. Volodin called for a US congressional investigation and a White House explanation.
"Incoming material allowed us to trace the interaction scheme between US government agencies and the Ukrainian biolab," Igor Kirillov, head of Russia's Radiation, Chemical and Biological Defense Forces said at a March 24 briefing.
American intelligence officials had earlier dismissed Russia's claims as war propaganda, explaining that Ukraine's network of biological labs researching pathogens was not secret and had publicly received funding from Washington.
Russia's new claim, however, that Hunter Biden's investment fund was involved in raising money for biolab projects in Ukraine is accurate, according to emails first obtained by the New York Post and initially reported by the Daily Mail of London on March 25.
Rosemont Seneca Technology Partners invested $500,000 in Metabiota, a pathogen-research company headquartered in San Francisco, and raised millions more through firms that included Goldman Sachs, according to emails found on the computer, which was abandoned at a Wilmington, Delaware, repair shop in April 2019.
Rosemont Seneca is an investment firm based in Washington DC. It was founded in 2009 by Hunter Biden, Christopher Heinz and Devon Archer.
Heinz is the stepson of former US secretary of state and senator and current climate czar John Kerry. He is also the great-great grandson of Henry J. Heinz, founder of the international food processing company famous for Heinz ketchup. Archer is a businessman who was Heinz's classmate at Yale University.
The Post reported on the laptop after it received data from the computer from Rudy Giuliani, the Republican former mayor of New York and a legal adviser to Donald Trump, in October 2020. The story was denounced as Russian propaganda by former American intelligence officials and Democratic politicians shortly before the US presidential election, in which Joe Biden defeated Trump.
The Post's story was suppressed on social media and resulted in the newspaper's suspension by Twitter, which cited its "hacked materials" policy for not allowing the story to be distributed on its platform, a rule that the social media company has since eased.
The New York Times, in a March 17 story centered on a federal tax investigation into Hunter Biden's business dealings, reported that emails from the laptop were "authenticated".
"People familiar with the investigation said prosecutors had examined emails between Mr. Biden, Mr. Archer and others about Burisma and other foreign business activity," the Times reported. "Those emails were obtained by The New York Times from a cache of files that appears to have come from a laptop abandoned by Mr. Biden in a Delaware repair shop. The email and others in the cache were authenticated by people familiar with them and with the investigation."
Hunter Biden introduced Metabiota to officials at Burisma, the Ukrainian gas company where he was a highly paid board member, for a "science project" involving biolabs in Ukraine, according to the emails.
Metabiota says on its website that it "has over a decade of experience partnering with industry and governments worldwide to build resilience to epidemics and protect global public health".
Metabiota has worked in Ukraine for Black & Veatch, an American defense contractor with ties to military intelligence agencies, which built secure labs in Ukraine, according to the Daily Mail.
Metabiota's then vice-president Mary Guttieri wrote to Hunter Biden about geopolitical issues involving the company's research in the former Soviet republic in April 2014, two months after Russia annexed the Crimea region, according to the emails.
"As promised, I've prepared the attached memo, which provides an overview of Metabiota, our engagement in Ukraine, and how we can potentially leverage our team, networks, and concepts to assert Ukraine's cultural and economic independence from Russia and continued integration into Western society," her memo read.
Sam Faddis, a former senior CIA officer who reviewed the laptop's emails, told the Daily Mail that the offer to help drive Ukraine's independence was unusual.
"It raises the question. What is the real purpose of this venture? It's very odd," he said.
Four days after Guttieri's email, Burisma executive Vadym Pozharskyi wrote to Hunter Biden about an "as you called 'Science Ukraine' project".
"As I understand the Metabiota was a subcontract to principal contractor of the DoD (US Department of Defense) B&V [engineering firm Black & Veatch]," his email read. "What kind of partnership Metabiota is looking for in Ukraine?"
The US awarded $23.9 million to Metabiota later in 2014, with $307,091 allocated for "Ukrainian research projects", government spending records showed.
The younger Biden, 52, boasted to investors that his company organized funding for Metabiota and helped it "get new customers" including "government agencies", according to the emails.
B&V had been commissioned in 2010 by the US Defense Threat Reduction Agency to build a lab in Odessa, Ukraine, to "enhance the government's existing surveillance systems to detect, report and respond to bioterrorism attacks, epidemics and potential pandemics", the company's website said.
"The DoD position is that there's nothing nefarious here; this is pandemic early-warning research," Gaddis told the Daily Mail. "We don't know for sure that's all that was going on."
Hunter Biden remains under federal investigation for possible tax fraud. The probe was widened in 2018 to look into how his international business dealings as a lobbyist and investor coincided with his father's political career. He and the president have denied allegations of impropriety.