Pyrography lights fire in hearts of villagers
By SUN RUISHENG in Taiyuan and ZHOU HUIYING | China Daily | Updated: 2022-04-06 10:03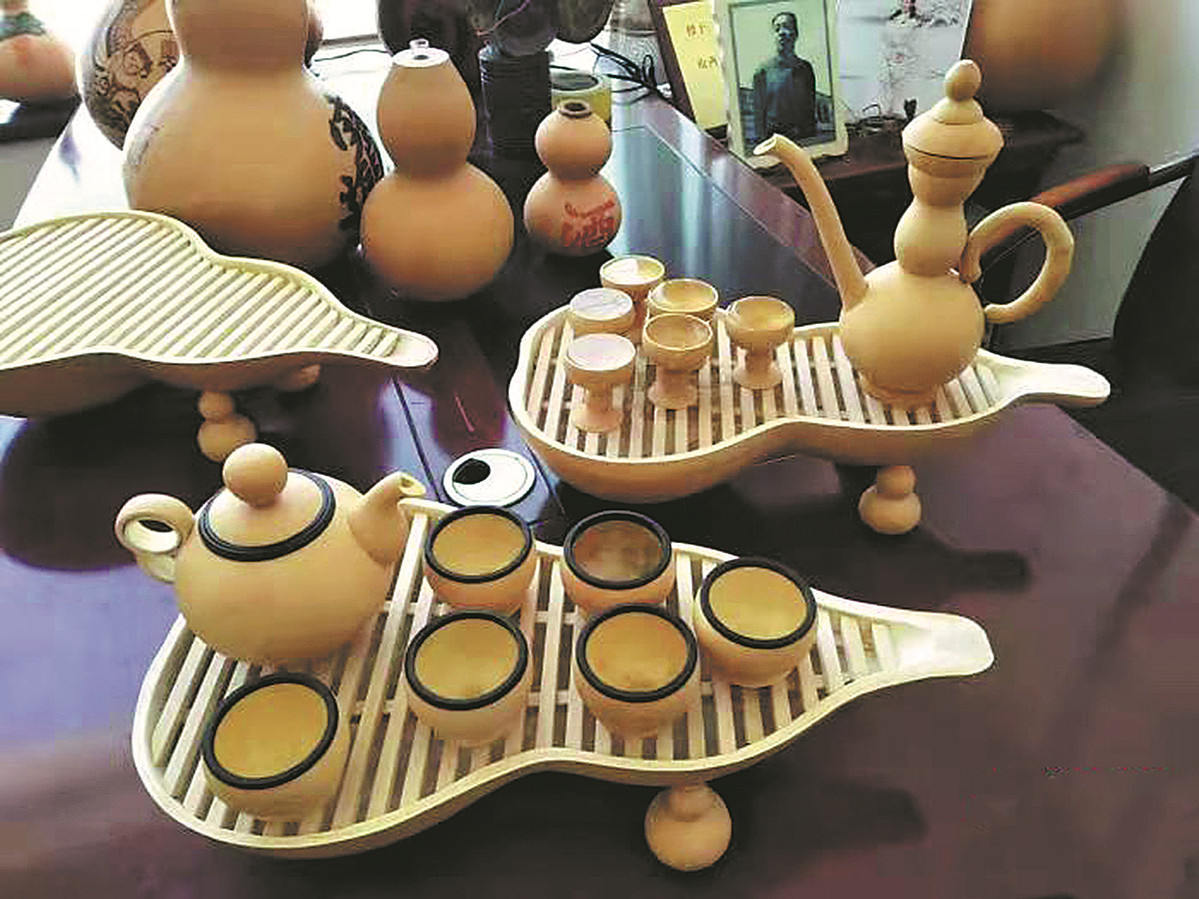 Xue also set up a gourd pyrography association and has taught more than 100 residents how to create pyrographic art for free.
Around 2010, as the popularity of gourd pyrography began to grow and gain the support of the Wenshui government, other products created by the villagers, such as water containers and musical instruments, began to draw attention at domestic exhibitions.
Gradually, their products piqued interest in overseas markets, including those in Japan and Singapore.
In 2013, a cooperative focused on the village's distinctive gourd industry was founded, and over 100 families joined.
"The cooperative provides members planting equipment, methods for field management and purchase and sales outlets. Now, we have developed more than 100 varieties of gourd products," Xue said.
"There are around 300 households in the village, and over 90 percent of the villagers are involved in growing gourds. Compared to other crops like corn, they have increased sales revenues from 15,000 yuan ($2,354) per hectare to 255,000 yuan per hectare."
Xue said that more young people have returned to the village, including her two daughters, 40-year-old Liu Lihua and 36-year-old Liu Wenli.
Both quit jobs in private enterprises in more developed cities and returned home to learn pyrography from their mother.
In 2020, Lihua and Wenli became city-level inheritors of the intangible cultural heritage.
"Young people have found brighter prospects in the gourd industry and are willing to work hard to reap a good harvest," Xue said.
Last year, Wucun gourd pyrography was listed as a form of national intangible cultural heritage, and Xue was named a national inheritor.
"In the future, I will introduce more scientific methods to improve the cultivation of gourds," she said. "I will also do more research into gourd pyrography and teach people to develop more products that better represent our region's styles and cultures.
"I hope to create a complete gourd industry chain, and show more people the charm of traditional Chinese folk arts and crafts."
Peng Ke'er contributed to this story.