Organ donation gaining acceptance
By ZHANG YANGFEI | China Daily | Updated: 2022-04-07 09:07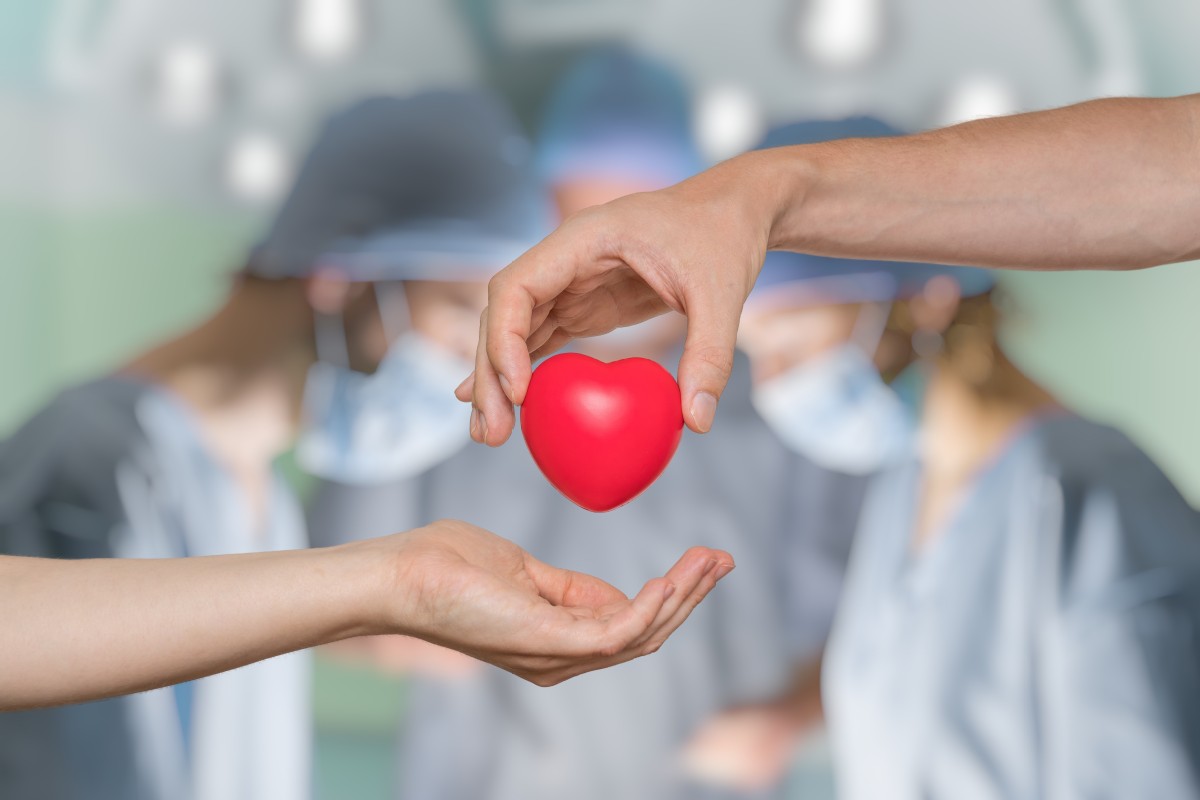 On Friday, four days ahead of Tomb Sweeping Day, families of organ donors, recipients and coordinators gathered at Chongqing Organ Donation Memorial Park in the city's Bishan district. Standing silently in the rain and laying wreaths in solemnity, they paid tribute to the deceased for their generous decisions.
"It was after hearing that one life was saved because of my father's donation that I realized the greatness of his heart and the true meaning of life. It feels like his life was extended in another way. He never actually left me," Jiang Huan, from a donor's family, said in a speech at the mourning event.
Organ donation and transplantation have been gaining steam in China in recent years, with data from the China Organ Donation Administrative Center showing that more than 4.62 million people have signed up for organ donation.
China launched a national pilot program for human organ donation in 2010 and made voluntary donation the only legitimate avenue for organ transplants in 2015, giving rise to an increasing number of organ donation coordinators-volunteers assigned by the Red Cross Society of China and hospitals-who are required to be present throughout each donation process.
They travel between intensive care units, morgues, funeral homes and cemeteries and are used to keeping their cellphones on 24 hours a day, rushing to hospitals in the middle of the night and even facing misunderstanding from donors' families.
"In our coordination efforts, we are sometimes subject to misunderstanding, rejection and even verbal abuse from families. But pictures of patients waiting for organ transplants in agony always come to my mind first," donation coordinator Zhou Lijuan in Chongqing said, adding that it was during those moments that she really felt the strong responsibility.
Zhu Jinlei, 38, from Zhengzhou Red Cross in Henan province, became a coordinator in 2015 and has coordinated more than 200 organ donations over the past eight years, changing the lives of nearly 700 people.
He remembered receiving his first assignment shortly after New Year's Day in 2015 to coordinate a mother donating her son's liver and kidneys. "The emotional impact of the elderly mother saying goodbye to the son was intense and I felt saddened. I didn't know what to say to the family," he told China News Service.
He said that in the many instances that families have cried in pain, he also couldn't help but burst into tears. But this selfless decision that allows another life to start anew and completes a relay of life is his fundamental motivation.
Zhong Ying, a coordinator in Tianjin, said it is a tough job asking if families would like to donate the organs of the deceased. When people are facing life and death and are at their worst emotionally, the first thing to do is to help, understand and empathize with the family, regardless of the outcome, she said.
For each organ donation, Zhong starts by showing the families her documents, explaining her intentions, and she accompanies and assists them until the funeral is finished.
"Challenges run through the entire process of the work, and each communication with the family may be different. More importantly, it connects two or even more lives," she said, adding that although it is not an easy job, coordinators like her have felt more accepted and supported.
Xinhua contributed to this story.