A question of status
By Zhang Kun | China Daily | Updated: 2022-04-08 08:28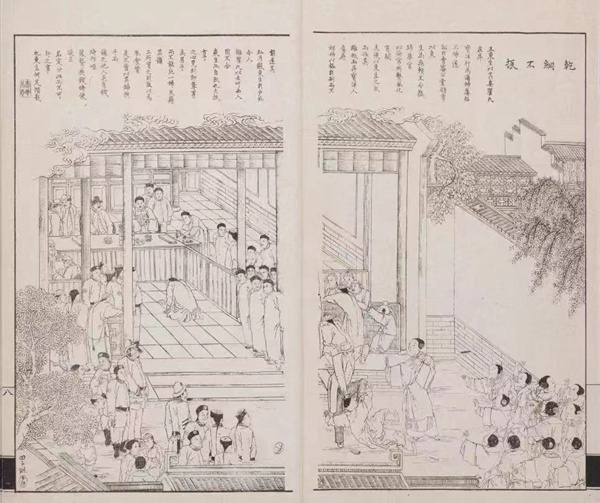 A Fudan University scholar's book focuses on women's position in both the family and law in Chinese history, Zhang Kun reports in Shanghai.
A 27-year-old woman, surnamed Zhang, in Anyi county, Shanxi province, was cooking when a man broke into her house, stabbed her from behind and killed her. The murder case in 1749 prompted Zhao Liuyang, a scholar of Fudan University, to turn his research on old legal practices to focus on marriage and women's status in Chinese history.
Zhao's new book, Women, Family and Legal Practice, was published by Guangxi Normal University Press in February, to public acclaim, and landed on lists for recommended books nationwide.
Literary critic Liu Yisi wrote about it for the "top 10 books of March" on Chinese technology company Tencent's website.
"Starting from the legal archives, the author explores women's legal status in Chinese family life from the Qing Dynasty onward," Liu wrote.
"He brings to light the stories of Zhang and other unknown women long buried in history," Liu added. "Instead of building a cliched discussion on historical anecdotes, the traditional social system and abstract theories, he presents the process of Chinese women from bearing heavy pressure to being liberated, and then he steps into a turbulent period of legal rights, illustrating the challenges and preciousness of the fight to protect women's rights."
Zhao, 35, writes in his book that the victim of the murder case from more than 250 years ago was married to a merchant named Cui Erheng for no more than four months when she was killed. Cui had paid 41 ingots of silver to Zhang Shizhen, the woman's father, who claimed his daughter was a widow and was ready to remarry. "Cui was quite satisfied because the 'bride price' was OK, and the young woman was capable of bearing children." However, it later turned out that she was not a widow and sold by her ex-husband Yan Hongting, the murderer. Yan killed her because she refused to run away with him as they had agreed beforehand.