Dialing up Latin America gains
By SERGIO HELD in Cajica, Colombia | CHINA DAILY | Updated: 2022-04-09 10:22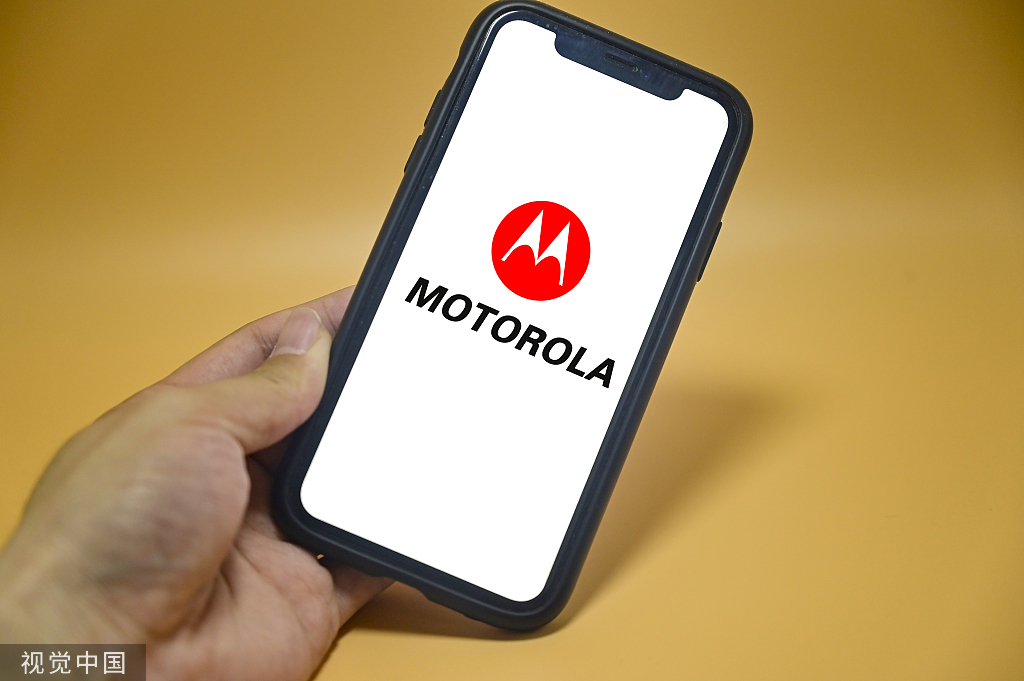 Led by Motorola, Chinese phone brands growing in region, with likely 5G boost
Chinese smartphones are becoming increasingly popular across Latin America, with major brands gaining widespread acceptance in the region.
Motorola, which is owned by Chinese tech giant Lenovo, is the second-largest seller of mobile phones in Latin America, after Samsung, while Xiaomi-which ranks No 1 in sales in Peru and Colombia-is in the third spot. Others include ZTE, Huawei, Oppo and Vivo.
"One of my favorite brands as a teenager was always Motorola," said Carlos Sanchez, a freelance social media manager in Lima, Peru.
Sanchez has owned multiple cellphones both in his native Venezuela and in Peru, where he now lives. After using Motorola handsets for many years, he has now shifted to Xiaomi.
"I like Xiaomi smartphones for their value for money. They have particularly good photographic performance, they come with exceptionally good processors, and this works quite well for me," he said.
According to Canalys Research, Xiaomi is growing its overseas business rapidly.
"(Xiaomi's) shipments increased more than 300 percent in Latin America (in the second quarter of 2021)... and as it grows, it evolves. It is now transforming its business model from challenger to incumbent, with initiatives such as channel partner consolidation and more careful management of older stock in the open market," said Ben Stanton, a researcher at Canalys.
"After Xiaomi, many have followed, such as Oppo, TCL, Vivo, and ZTE, among others," added Damian Leyva-Cortes, the Latin America region manager and senior mobility analyst at Canalys.
"Examples such as the rise of Oppo as the leading brand since the third quarter of 2021 in the $600-$799 price band in Mexico; ZTE scaling to the third place in the fourth quarter of 2021 by shipments in the Mexican market; or the rise of Vivo ... into the fourth-largest smartphone vendor in Colombia, showing a robust 438 percent growth year-on-year in the fourth quarter of 2021, could illustrate how well Chinese brands are doing in Latin America," Leyva-Cortes said.
Despite the strides made by its competitors, Motorola increased its market share in Latin America by 7 percent year-on-year, to almost 23 percent, in the fourth quarter of 2021, according to IDC Mobile Phone Tracker.
While Latin America is moving slower than other regions in deploying 5G networks, countries like Chile, Brazil, Argentina and Mexico are moving ahead, and 5G deployment is starting to influence the market for mobile phones.
In Mexico, Motorola is offering a broad range of options for people across 18 cities that can now benefit from a 5G network.
Elsewhere in the region, Xiaomi is expanding quickly in Chile, helped by flagship devices such as the Redmi Note 9.
"The Redmi Note 9 is a very good device. I'm now thinking on the possibility of acquiring a Xiaomi with 5G support," said Leonardo Carvajal, a computer software quality assurance analyst in the Chilean capital Santiago.
Leyva-Cortes said:"The success of Xiaomi in Latin America hasn't gone unnoticed by other Chinese smartphone vendors. In fact, since its successful incursion in the region, other brands such as Oppo and Vivo have followed."
The new Chinese vendors have made impressive strides, he said. ZTE captured about 4 percent of the Latin America market by the end of the third quarter last year, followed by Oppo with 3.4 percent.
As much of the world leaves behind the worst of the difficulties posed by the COVID-19 pandemic, these numbers could grow. According to Canalys, by the end of 2021, the global smartphone market had returned to pre-pandemic levels, with 1.35 billion new handsets shipped during the year.
"The next challenge (for Chinese brands) will be to penetrate protectionist markets-such as Brazil and Argentina-to continue expanding in the region," said Leyva-Cortes.
The writer is a freelance journalist for China Daily.