Plainclothes veteran always put work first
By YANG ZEKUN | CHINA DAILY | Updated: 2022-04-11 08:46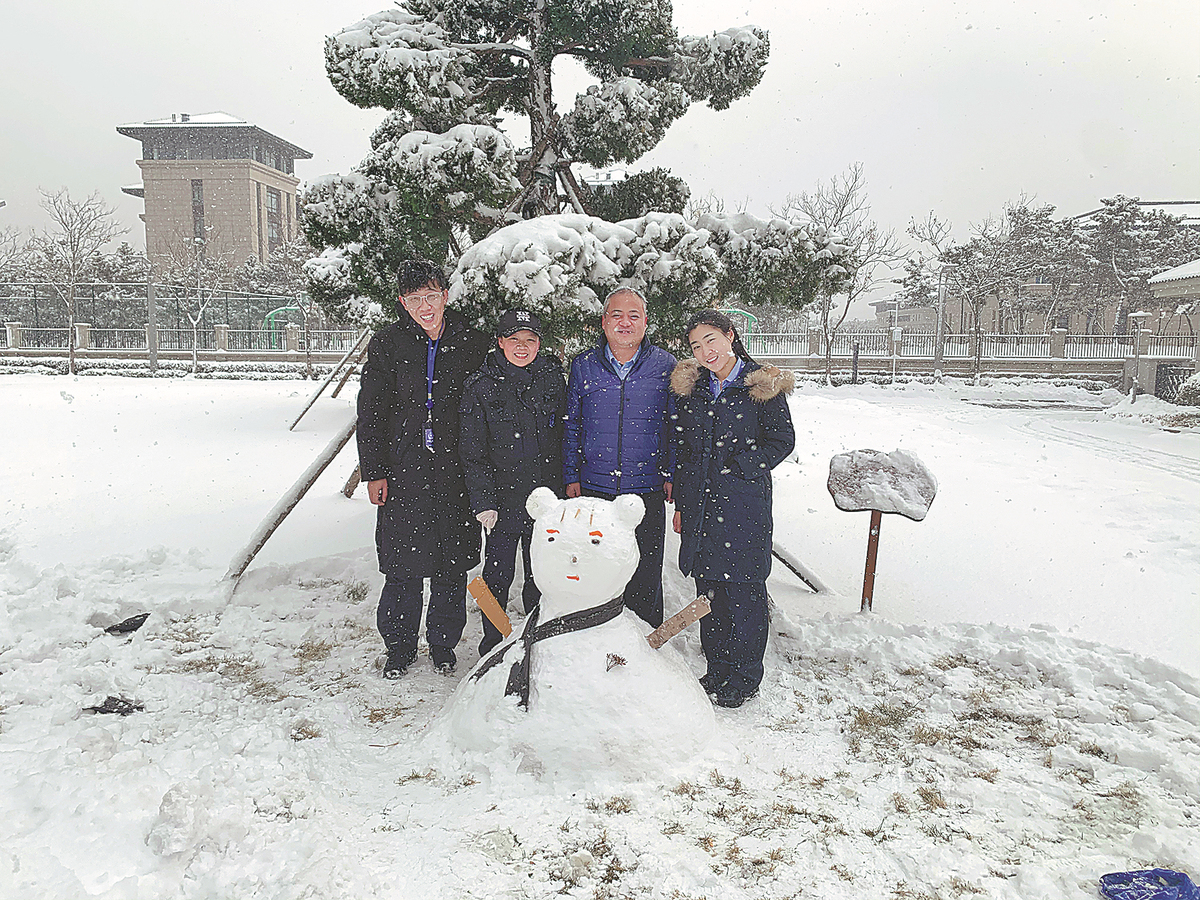 As a plainclothes police officer, and therefore rarely having the opportunity to wear a uniform or work on major cases, Jia Changquan saw himself as a security guard for the public.
The 40-year-old was a member of the special patrol department at the public security bureau in Weihai, Shandong province.
He had been a police officer for 21 years, during which time he served in different departments, including the traffic police, as a patrol officer and undertook plainclothes duties.
While other families reunited to celebrate Spring Festival on Feb 1, Jia stayed at his post as usual. However, he died after a cardiac arrest, despite attempts to resuscitate him.
The late officer once told colleagues that after he became a plainclothes officer, there was no longer a boundary between life and work. His family's understanding and support enabled him to focus on his job.
"I also want to spend more time with my family during the holidays, but thieves don't take breaks. Every time I see the happiness people get from stolen items being returned, I feel my efforts have been worthwhile," Jia said, according to colleagues.
During his five years as a plainclothes officer, Jia focused on pickpockets. He helped arrest 357 suspects, participated in the resolution of 556 cases and recovered stolen items and money worth 1.3 million yuan ($205,000).
Leveraging his experience, Jia made use of big data to crack down on pickpockets, which improved his work efficiency.
"A plainclothes officer may never encounter a big case, but every case involves the security of the public. The cellphones or wallets lost by people may not be worth much money, but if we allow cases to happen, people will lose their sense of security, so we must regard each case as a big deal," Jia said.
He often told his younger colleagues that plainclothes officers need to deal with thieves who hide among ordinary people.
Malls, bazaars and streets are their workplaces because when people are busy shopping or traveling, they present the best opportunities for thieves, he said.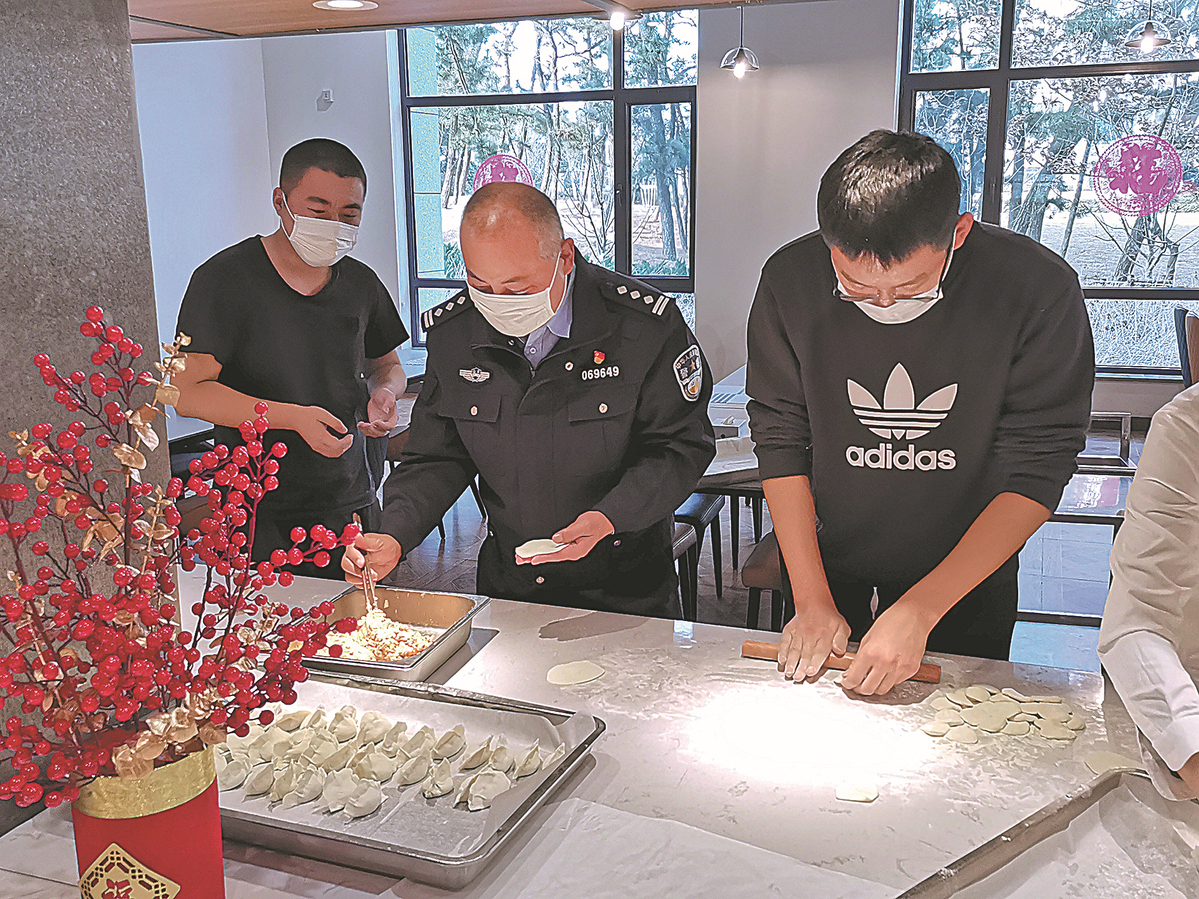 Jia said making an arrest is the most exciting and also the most dangerous part of the job, as officers have no time to consider whether the suspect has a weapon or even an infectious disease.
The officers' first reaction is to catch the culprit despite unknown dangers, and they depend on their colleagues.
Zhang Peng, who worked with Jia for 21 years, said Jia loved his job and was disciplined at work. Moreover, he constantly learned new skills to use in his job.
He recalled how Jia and some colleagues discovered four people stealing electric cables during a late-night patrol in December 2010.
The thieves fled in separate directions, and while Jia was giving chase, the suspect took out a knife and attempted to attack him. Undeterred, Jia tackled the man to the ground and restrained him, but another suspect picked up a flower pot and hit Jia on the head.
Zhang heard Jia calling for support on his walkie-talkie, and he rushed to the scene. Upon arrival, he saw that Jia's head was covered with blood, but he was still clinging to the suspect, subduing him. Later, the three other suspects were also detained.
Influenced by Jia's love of his job, his younger brother became a police officer in 2009.
"I remember that after my father died in 2006, my older brother was in charge of everything in our family. I used to consult with him when I encountered difficulties. Even though he was just 25 at the time, he shouldered many things," Jia Changbo recalled.
After he became a police officer, Jia Changbo often turned to his brother for advice when he ran into difficulties, but Jia Changquan rarely mentioned his own problems.
"The last time I saw him was in August 2020. We planned to take a photo in uniform with our family on Jan 10, National Police Day, next year. Sadly, that won't happen now," Jia Changbo said.