EHang gets big Indonesian pre-order for aerial vehicles
By Qiu Quanlin in Guangzhou | chinadaily.com.cn | Updated: 2022-04-12 18:25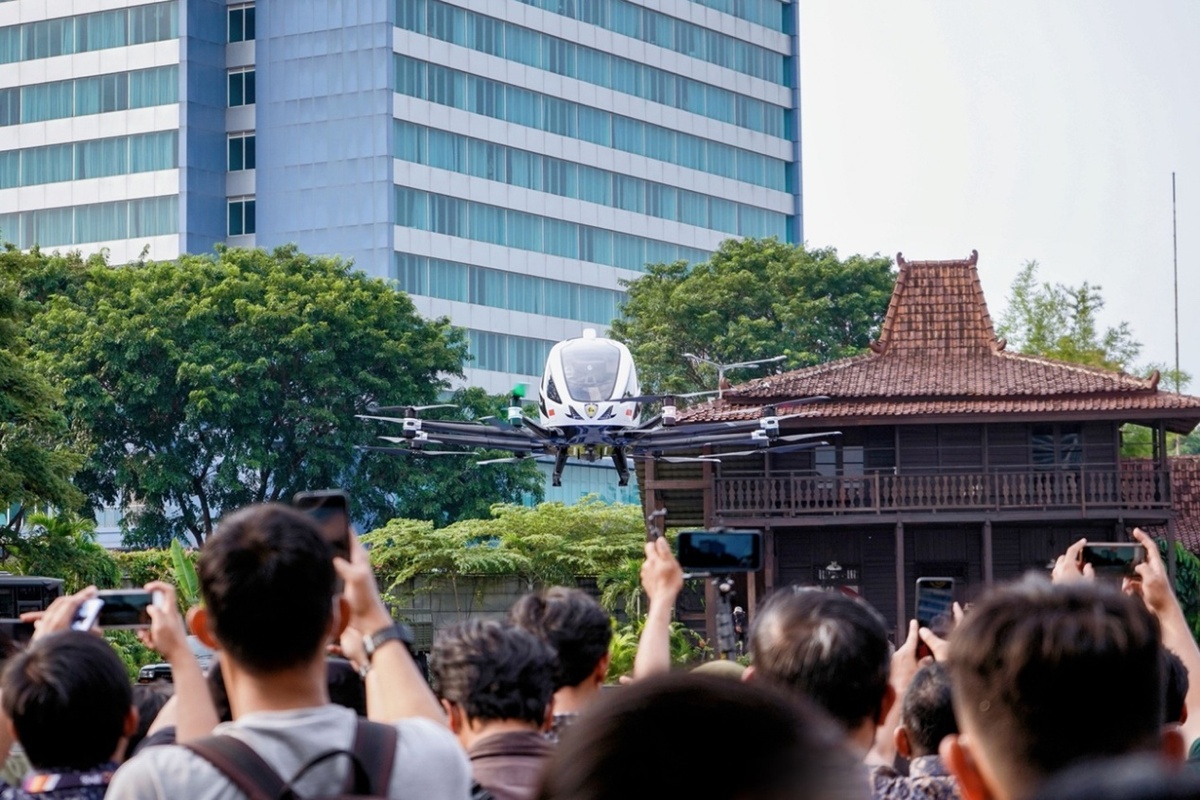 EHang Holdings Limited, an autonomous aerial vehicle (AAV) technology company, has received its largest-ever pre-order for its passenger-grade AAVs in Asia, company executives said on Tuesday.
The pre-order for 100 units of the EH216 AAV from Prestige Aviation, an Indonesian aviation company, was placed during a contract signing ceremony online, which was part of the Indonesia International Motor Show 2022 on Saturday.
The two parties jointly conducted a debut flight demonstration for aerial sightseeing in Bali, Indonesia, early in 2021. Back then, Prestige Aviation had purchased one unit of the EH216.
Bambang Soesatyo, chairman of the People's Consultative Assembly Republic Indonesia, said the pre-order would help promote a broader application of urban air mobility or UAM solutions in the Indonesian market.
"We hope to explore more possibilities to facilitate the implementation of UAM in Indonesia, seeking breakthrough in infrastructure, airworthiness certification and other related fields," Soesatyo said during the signing ceremony.
Rudy Salim, executive chairman of Prestige Aviation, said a new transportation mode that could facilitate inter-island mobility would undoubtedly help regional economies within Indonesia – an archipelagic country of more than 17,000 islands – to grow, given its low cost relative to conventional land routes. "We'll join hands with EHang to bring safe, efficient, economical and eco-friendly transport solutions to facilitate inter-island mobility and many other scenarios."
Hu Huazhi, founder, chairman and chief executive officer of EHang, said, "We believe that, as the Regional Comprehensive Economic Partnership brings favorable policies to international cooperation, we'll further accelerate the development of UAM in the Asia Pacific region."