Creation of filigree is fiddly, but a joy
By TAN YINGZI and DENG RUI in Chongqing | China Daily | Updated: 2022-04-13 09:22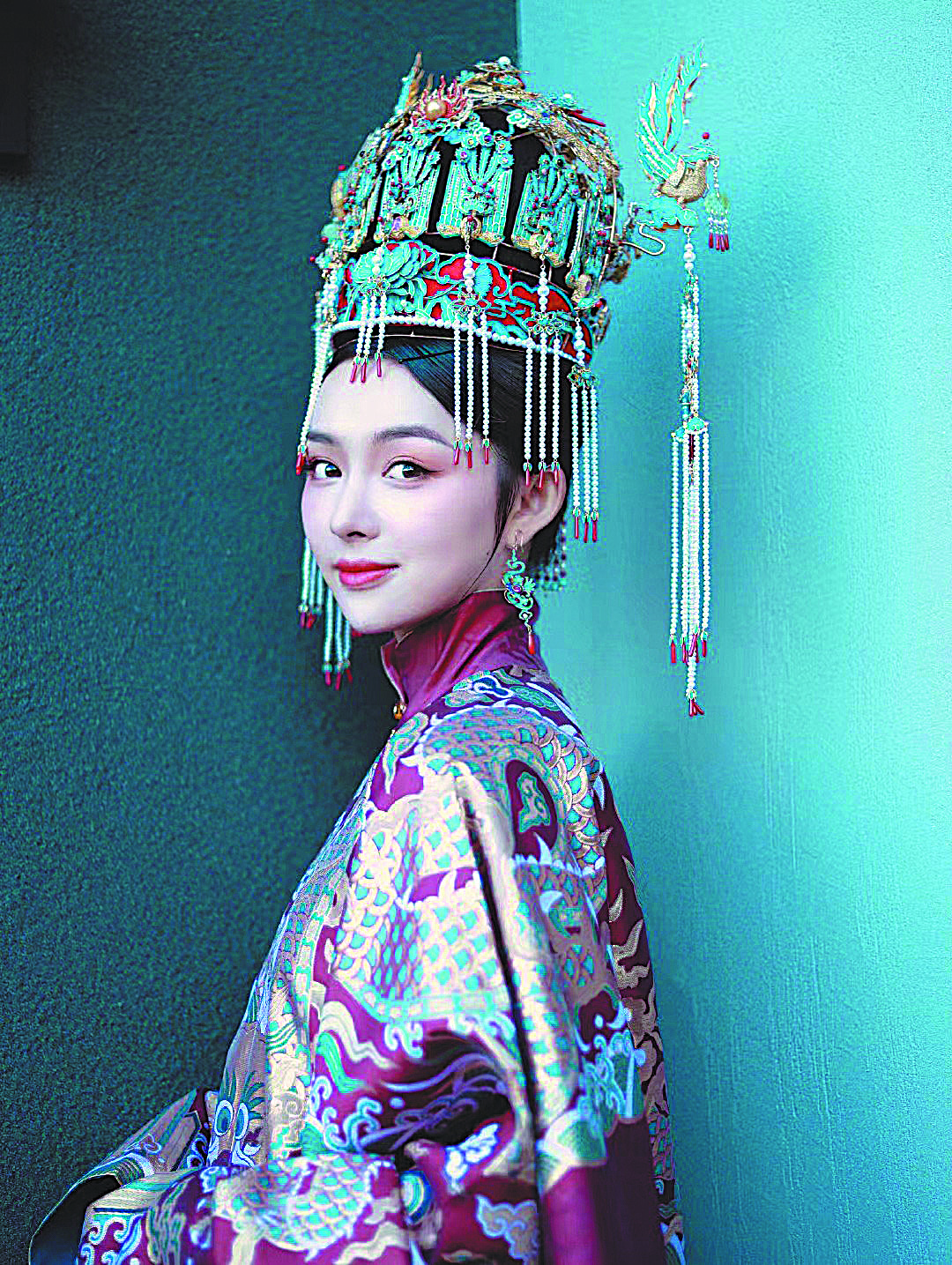 The renaissance in traditional clothing known as hanfu, created in recent years by popular TV dramas, has also helped breathe new life into the ancient craft, especially among the youth.
Gu said that competition is fierce, but his modern, trendy designs have built up a good reputation and given him a steady foothold in the industry. Shugong has since expanded and now employs 15 craftspeople.
Last year, 50 beautifully designed phoenix coronets, a bestselling item priced at over 10,000 yuan each, were sold to a group of hanfu models and aficionados who planned to take part in a show in the Hanfu Cultural Festival in Xitang, Zhejiang province. One buyer even bought 200,000 yuan in items.
"I am proud that my pieces are sold abroad," Yang Fan, a 48-year-old female craftsperson from Shugong, said.
"I want to be able to make fine art and pass on this ancient craft in the future, too."
Currently, Gu is focused on product design and promotion.
"Although most of our buyers were born in the 1970s and 80s, this ancient craft also appeals to younger generations," he said, adding that Shugong's very first livestream session on Kuaishou, a video sharing platform, got hundreds of likes, mostly from young people.
He is doing a series of online promotions and is optimistic about the future.
Recent statistics from Kuaishou show that every three seconds, a short video on intangible cultural heritage is created and more than 15 million registered creators have uploaded such videos. The videos created revenues of over 1.5 billion yuan ($23.73 million).
Of the 1,372 listed national cultural heritage items, 1,321 can be found in Kuaishou, or 96.3 percent of the total.
Last year, the social media platform launched online and offline activities to bring intangible cultural heritage creators together, with the aim of attracting more young people to traditional culture.
Gu said he plans to diversify his studio's products and upgrade from designing accessories to high-end jewelry, using better quality gems and 18-karat gold.
In his spare time, the quiet, gentle man enjoys going to traditional art exhibitions and collecting antiques.
Shugong is applying for designation as a creator of intangible cultural heritage.