South Korea gripped with fear over US bioweapons labs
Xinhua | Updated: 2022-04-13 17:37
STRUGGLE TO EXPEL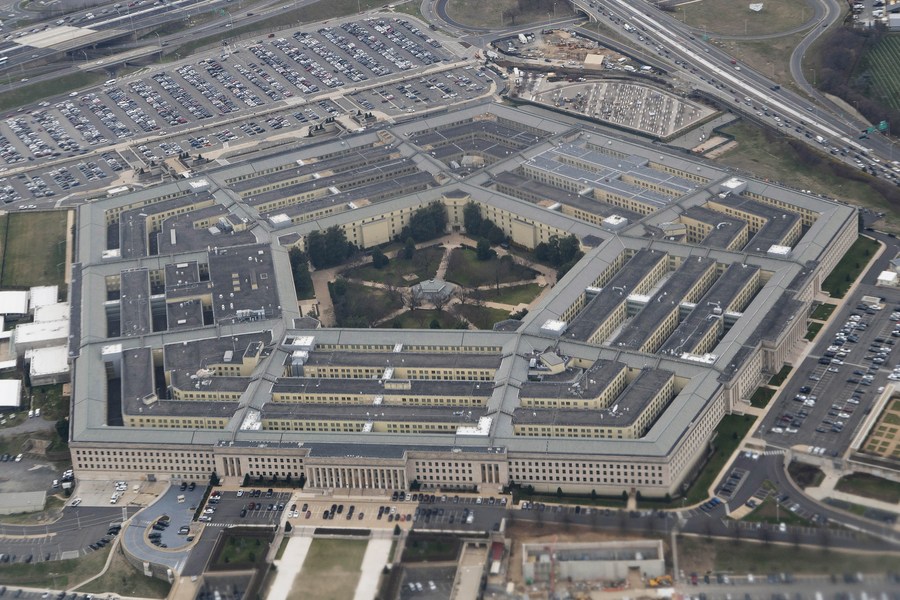 Despite the 2015 incident of live anthrax samples delivery, the USFK expanded biological labs into Busan Port's Pier 8 in 2016, Jeon Wi-bong, director of the Association to Push for Shutdown of US Biochemical Experiments in Busan Port Pier 8, told Xinhua.
Faced with public protest, the USFK said no experiments with biological agent samples would be conducted. Still, the claim proved false, as seen in the USFK report, where the importation of deadly inactivated toxins, including botulinum, into the Busan Port lab continued from 2017 to 2019, said Jeon.
Citing the Pentagon's fiscal year 2019 budget estimates, the local daily Busan Ilbo reported that 3.5 million US dollars were earmarked for the Jupitr project in Busan Port's Pier 8 alone that involves "live agent" tests.
The USFK claimed that the live agent tests were conducted in the United States, not South Korea. But civic groups and residents have raised doubts about the claim because of the project's repeated false explanations and opaqueness.
"Since 2015, the US military was supposed to give a prior notification to (South) Korea when carrying in germ samples, but there was no advance notification as Korea has no right to do a customs inspection on USFK goods," said Jeon.
"Highly toxic agents had been brought in for three years since 2017, but the Korean government did not carry out any investigation. Korea is the only country in the world to do such a thing," Jeon noted.
A group of civic activists and citizens toured the country for a week through Sunday to inform the public of the deployment of US biological weapons labs and other war weapons in South Korea.
"A person in charge of US military biological labs said Korea is friendly to operate such labs. I got infuriated when I heard that because it belittles my country severely," Choi Won-seok, who joined the tour, told Xinhua near the Busan Port's Pier 8.
"(The USFK) gave no prior notification and carried out no discussion with Busan residents to build these dangerous biological labs," said the 28-year-old college student, who expressed fear over the impact a slight leak could have on the city's inhabitants.
Protesters against the USFK's biological lab in Busan have had enough. "This land is our land," they shouted. "Leave this land with your extremely dangerous germ weapons" at once.