China not to blame for global grain price rises
China Daily | Updated: 2022-04-15 07:50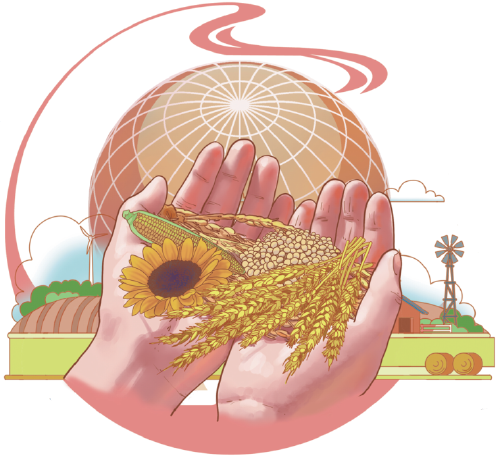 As the Russia-Ukraine conflict casts its shadow on the global food market, many countries are seeing sharp rises in grain and food prices.
Some foreign media outlets have recently claimed that China's "expansion" of its grain reserves have triggered "anticipation" of a conflict, leading to global grain price rises. They even called on China to release 20 percent of its grain reserves to save the European market, an argument that is absurd and untenable.
The rise in global food prices is not China's fault. On the contrary, China's self-reliance in feeding more than 1.4 billion of its people has contributed to global food security. Given that China's grain reserves protect it against emergencies, a drastic reduction in its grain stocks will seriously affect China's stable grain supply, trigger violent market fluctuations and affect national food security.
Grain reserves are an important measure for all countries to ensure food security; the United States, European countries, Japan and other developed countries, all have grain reserves. The size of a country's grain reserve varies with the degree of grain abundance they enjoy. The COVID-19 pandemic, extreme weather events and regional conflicts in recent years have undermined the global food industry and supply chains. In order to better ensure domestic food supply, some countries have increased grain imports.
China's central grain and local grain reserves have been complementing each other since the launch of reform and opening-up, playing an important role in stabilizing the food market. Since the beginning of this year, China's food prices have been facing increasing pressure because of the continuing epidemic, drought in South America and the Russia-Ukraine conflict.
By ensuring stable grain production and an output increase, China has met the nation's grain demand and kept domestic food prices stable. According to the National Bureau of Statistics, China's food prices even dropped 1.5 percent year-on-year in March, in sharp contrast to global food price rise of more than 30 percent.
But despite successive bumper harvests, abundant grain reserves and guaranteed grain supply, the tight balance between China's grain supply and demand has not changed. Severe shortages of some agricultural products such as soybeans and oilseeds are a potential threat to the country's food security. Therefore, China should do its best to ensure grain production and the supply of important agricultural products to cope with uncertainties in the international environment.