An iconic arena that's nestled in northern Beijing
By Rene Pastor | China Daily | Updated: 2022-04-15 09:20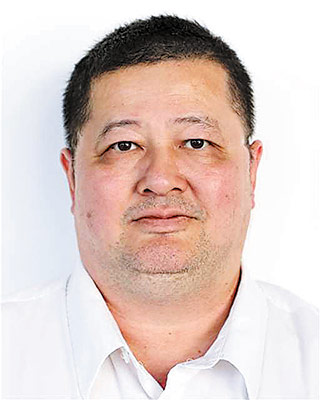 It was hazy, the kind of day that gave a hint of the warmth to come when summer reaches its height in the coming weeks.
We had taken a Didi to one of the gates that surround the Olympic Forest Park, scanned our health kit and walked in.
We could see the outline of the National Stadium, famously known as the Bird's Nest and began hiking toward it. We wove between trees and found ourselves on the wide road near the outer shell of the 91,000-seat arena.
It is the only stadium to have hosted both the Summer and Winter Olympic Games.
Swiss firm Herzog& de Meuron worked on it, assisted by Chinese architect Li Xinggang. The stadium was aspirational in that it had to inspire. On the practical side, the requirement was that it had to be able to withstand an earthquake.
The structure, according to its builders, can withstand a magnitude-8 temblor and can be evacuated in 8 minutes.
From a distance, the interlocking steel beams were saddle-shaped and looked like a lattice of twigs, which gave it the nickname Bird's Nest.
On the Sunday we visited, a smattering of people played in its shadow.
One father was tying the shoelaces of his young son. He wanted to get up but his dad urged him to sit still so he could lace him up properly.
He was huffing and puffing along as the child skated with nervous abandon, knowing no motorbike would run him over in that wide expanse.
About 200 meters away, teenage kids with helmets and elbow pads whizzed past on rollerblades, reveling in the relatively empty space they had to themselves.
Normally, the stadium would be packed with the city's denizens seeking space to stretch out without having to go on a day trip to a neighboring province.
The aquatic center was within easy walking distance, but we only wanted to take in the Bird's Nest.
For me, the only thing missing was a pterodactyl, a flying reptile of the late Jurassic period, with a long slender head and neck and a very short tail, landing gingerly on the Bird's Nest to tend its brood.
There were several concession stands around the area to quench the thirst of people who had been walking around for hours.
For my wife and I, it was a quiet weekend to go for a walk and not think about the next day or the coming week of work ahead.
We could empty our minds until it was time to look for lunch. We walked over to the Gate 6 entrance, ordered a Didi and went to a nearby restaurant for some dim sum.
We reviewed the pictures we had taken of the Bird's Nest and remained awestruck at the intricate steel edifice on the Olympic Forest Park.