A celebration of traditional music
By Chen Nan | China Daily | Updated: 2022-04-16 09:55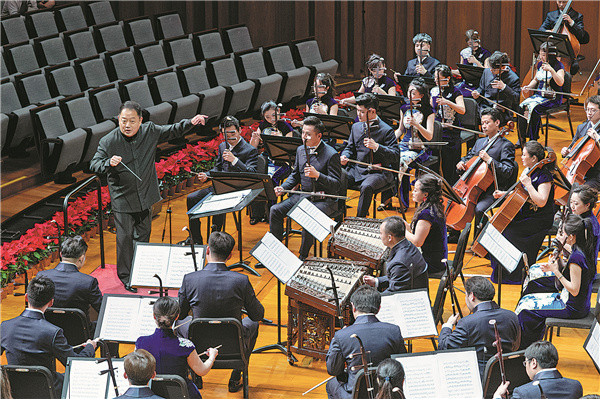 According to Wang Luli, deputy director of the NCPA's Program Management Department, the idea of launching the Spring of Traditional Chinese Music came from the NCPA's popular event the China Orchestra Festival, which has been held twice a year since 2008 and aims to showcase and promote symphony orchestras and Chinese music.
Wang says that the Spring of Traditional Chinese Music will also be held twice a year and will invite more conductors of symphony orchestras to work with traditional Chinese music orchestras.
"Nowadays, young people are drawn to traditional Chinese music thanks to the social media platforms, where many talented musicians showcase their traditional Chinese musical instruments. We've seen the trend and want to show them more about traditional Chinese music," says Zhao Cong, who is keen on promoting traditional Chinese music with creative approaches, such as livestreaming. "Though the musical instruments we play with are from ancient China, the sounds we make could be very pioneering, which deserve to be enjoyed by more people."