No lying down in battle against virus
China Daily | Updated: 2022-04-18 08:00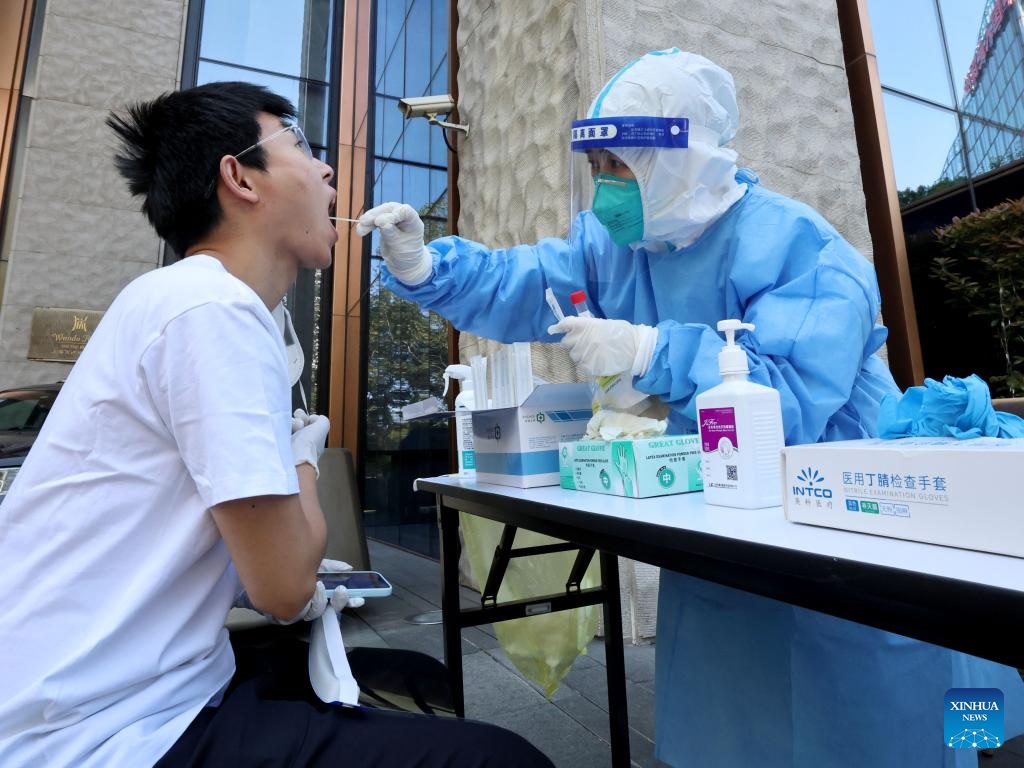 With clusters of novel coronavirus infections emerging in certain places, the prevention and control measures being implemented have inconvenienced people to various extents, leading to some residents complaining about them.
This has resulted in some people advocating "co-existence" with the virus or even "lying flat" and letting it spread uncontrolled. They claim that Omicron, the currently dominant variant of the COVID-19 virus, has low severity and mortality rate, and so the country should relax its prevention and control measures and let society get back to normal again.
Both "lying flat" and "co-existence with the virus" are the wrong strategies. The dynamic clearing policy might cause some inconvenience to residents in the short term, but it will ensure people's safety in the long run, and it is therefore the best and right choice for the nation right now.
Facts show that only with the virus effectively under control will the economy prosper. In 2020, China was the first major economy to curb the spread of the virus, on which basis its GDP growth rate in 2021 was 8.1 percent, among the highest in the world, which has much to do with it having largely controlled the virus.
All the facts point to one thing, namely that the dynamic clearing-policy remains the most effective way of both fighting the pandemic and ensuring economic growth.
About the claim that Omicron has lower severity and mortality rate, there is reliable data showing that the deaths it caused globally exceeded that of Delta, because it has an extremely high infection rate. That would be disastrous for China with a population of 1.4 billion, of which 264 million are senior citizens.
Therefore there is no way to loosen the pandemic control and prevention measures. What is needed is to implement the measures diligently and to swiftly introduce effective lockdowns of communities where infections appear, so as to cut the transmission chains and get the situation under control before it gets too severe.
If there is a fire, better extinguish it when it is still a small flame, not wait until it has grown into a major fire.