Huawei to expand further beyond handsets
By MA SI | China Daily | Updated: 2022-04-21 09:21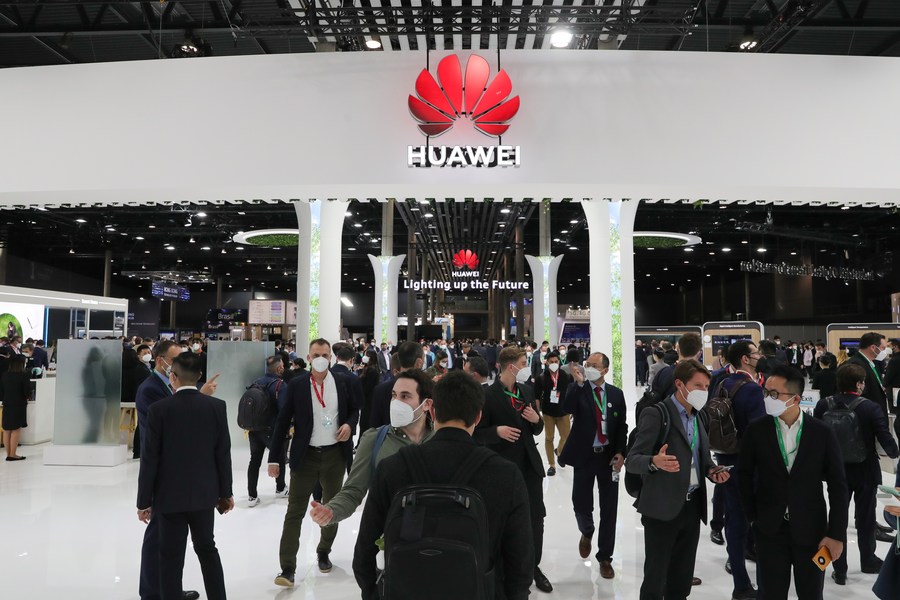 Huawei Technologies Co said on Wednesday it will step up efforts to expand its presence in the commercial hardware market in its latest effort to pursue new growth opportunities beyond smartphones amid foreign government restrictions.
Yu Chengdong, a member of Huawei's executive board, said: "The company has rebranded its consumer business group that includes smartphones, PCs and other consumer-oriented businesses, into a device business group, to showcase its determination to tap into enterprise-oriented businesses such as PCs used in offices, desktops and large displays for industry customers."
Huawei's new group will focus on providing office hardware and software solutions for key sectors including education, healthcare, manufacturing, transportation, finance and energy, Huawei said.
Huawei's consumer business group used to contribute the most to the overall revenue of the company. But due to tough US government restrictions on Huawei's access to crucial technologies including semiconductors, the company's smartphone sales plunged.
In the fourth quarter of 2021, Huawei's consumer business group revenue dropped nearly 50 percent to 243.4 billion yuan ($38 billion).
According to market research company Counterpoint, the company's global smartphone market share fell below 4 percent since the first quarter of 2021, compared with its peak of 20 percent in the second quarter of 2020.
Amid such a context, Huawei has been working hard to find new growth engines to offset its declining smartphone business.
At an online product launch on Wednesday, Huawei unveiled its latest commercial tablets, smart wearables and displays equipped with its self-developed HarmonyOS. Huawei also provides a customized full-scenario payment solution called Huawei Payment for government clients and small and medium-sized enterprises.
Xiang Ligang, director-general of the Information Consumption Alliance, an industry association, said sales channels constitute the biggest difference between consumer-oriented and enterprise-oriented businesses. The former relies on retail stores, while the latter depends on close partnerships with customers from industries.
Huawei's advantages in product performance, quality as well as research and development can still give it an edge in enterprise-oriented business, Xiang said, adding that Huawei has accumulated experience in targeting industrial customers in its 5G base station business.
Huawei is also continuing its drive for development of the OpenEuler operating system as part of its broader push to solve China's lack of homegrown operating systems for fundamental digital technologies.
OpenEuler is designed for enterprise customers and can be used in devices such as servers and cloud computing. Last year, Huawei donated its Euler operating system to the OpenAtom Foundation, a major open source foundation in China, to become an open-source OS.
Jiang Dayong, director of the OpenEuler Community, said the OpenEuler open source community has attracted more than 8,000 developers and 330 partners such as chip makers, software companies and hardware makers. At present, the cumulative installed capacity of OpenEuler stands at more than 1.3 million in industries such as finance, transportation and telecom, which means the system is ready for faster growth.
Jiang said he expects about 2 million new installations of OpenEuler in 2022.