Xi proposal to advance peace praised
By XU WEIWEI in Hong Kong, LIU HONGJIE,LIU HONGJIE and CHEN YINGQUN in Beijing | China Daily | Updated: 2022-04-26 07:33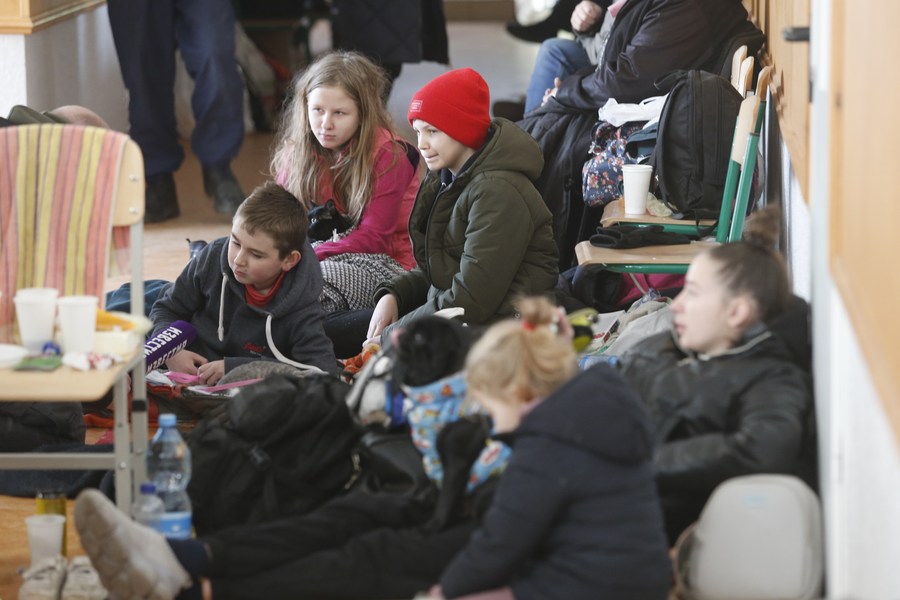 Chinese solutions to promote global security governance, experts say
The Global Security Initiative is another global public good offered by China, as it contributes Chinese solutions and wisdom for solving security challenges facing humanity, experts said.
The initiative was proposed by President Xi Jinping on Thursday when he delivered a keynote speech via video at the opening ceremony of the Boao Forum for Asia annual conference in Hainan province.
Bambang Suryono, chairman of the Indonesian think tank Asia Innovation Study Center, said that the initiative seeks common security, which underlines peace and cooperation.
It would help create an international order based on mutual respect, equality and mutual trust, he noted.
Dennis Munene, executive director of the China-Africa Center at the Africa Policy Institute, said: "Positioning Asia as an anchor for world peace, a powerhouse for global growth and a new pacesetter for international cooperation indicates Xi's quest to uphold regional security."
Guo Yanjun, director of the Institute of Asian Studies of China Foreign Affairs University, said the initiative would help build consensus and promote reform of the global security governance system.
Shakeel Ramay, chief executive officer of the Asian Institute of Eco-civilization Research and Development, said if the world wants to build a new security framework that is fairer and more equitable, it should act on the Global Security Initiative.
During his speech, Xi said that all countries need to "rise to challenges and build a bright future through cooperation". He said that the hardships and challenges "are yet another reminder that humanity is a community with a shared future where all people rise and fall together".
President Xi's keynote speech reinforced multilateralism, and "his announcement of the first of its kind global security initiative is telling because it calls for all nations to set a global security framework, which President Xi Jinping termed as a prerequisite for development", said Mustafa Hyder Sayed, executive director of the Pakistan-China Institute.
"I think that the reference to security is also with health security in the post-pandemic world order where all countries have to follow a principles-based approach, as opposed to a Cold War mentality where certain countries are more equal than others," he said.
The consistent policies of peaceful development, increased multilateral cooperation and economic growth are the fundamentals of Xi's vision for 2022 as well, as the world slowly comes out of the COVID-19 pandemic and navigates into the post-pandemic world order, he added.
Munene said that the politics of unilateralism are hindering the fight against the pandemic and the world need to commend Xi's constant pursuit of common and shared prosperity for all.
"Xi has shown that out of adversity comes opportunity," Munene said. "Thus, on defeating COVID-19, unity of purpose is fundamental".
Sudheendra Kulkarni, former chairman of the Observer Research Foundation think tank in Mumbai, said that the search by nations for common ground and common solutions to global problems is "the only way to go forward". He added that the world must accelerate globalization instead of pushing it back.
Xinhua and Pan Jie in Beijing contributed to this story.