China's industrial firms see profits rise 8.5% year-on-year
By Ouyang Shijia | chinadaily.com.cn | Updated: 2022-04-27 09:44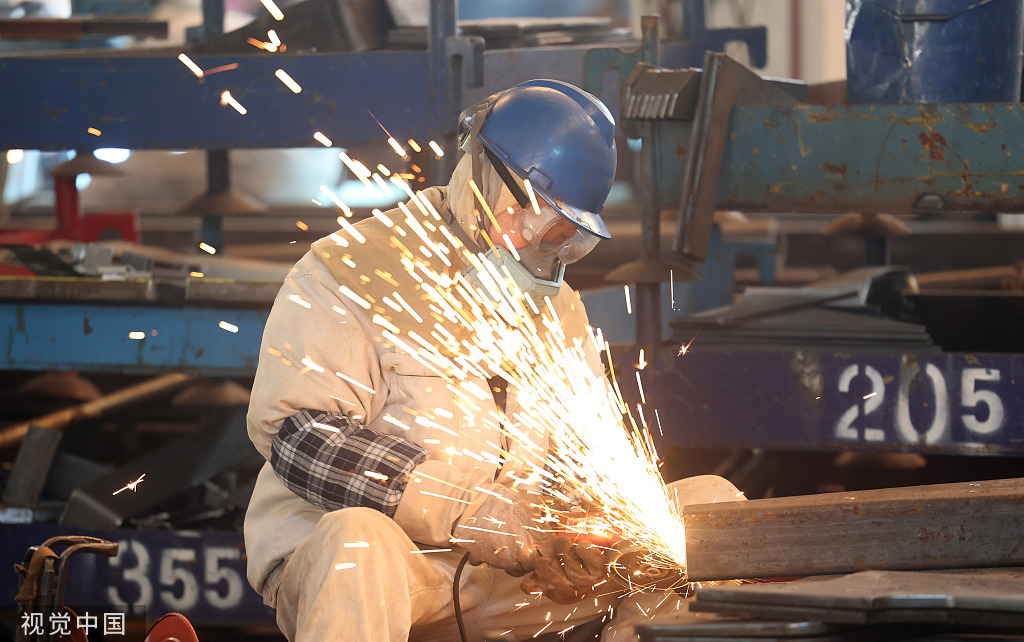 Profits at China's industrial firms rose 8.5 percent year-on-year in the first quarter of the year, the National Bureau of Statistics said on Wednesday, pointing to a steady start for the industrial economy to the year.
For January-March, the industrial firm's profits growth rate was 3.8 percentage points lower than that in the fourth quarter of 2021, according to the NBS.
Industrial firms' profits reached 1.96 trillion yuan ($300 billion) in the first three months, the NBS data showed. And the pace of profit growth quickened from a 5.0 percent gain reported in the first two months.
Zhu Hong, a senior statistician at the NBS, attributed the growth to the government's effective measures to cut taxes and fees and ease pressures on enterprise in the first quarter.
The NBS data showed the first-quarter industrial profit growth was mainly aided by profits registered by mining firms from rising commodity prices.
During the January-March period, profits at mining firms grew by 1.48 times. Profits earned by manufacturing dipped 2.1 percent in the first quarter, and the profit registered by power, heat, gas, water production and the supply firms dived 30.3 percent.
However, Zhu warned that industrial firms are facing multiple challenges from the resurgent domestic COVID-19 cases and intensifying imported inflationary pressures, saying more efforts should be made to ensure stable prices and supplies as well as smooth logistics services.
ouyangshijia@chinadaily.com.cn