Scientists recount US wrongly targeting them for ties to China
By LIA ZHU in San Francisco | chinadaily.com.cn | Updated: 2022-05-02 08:49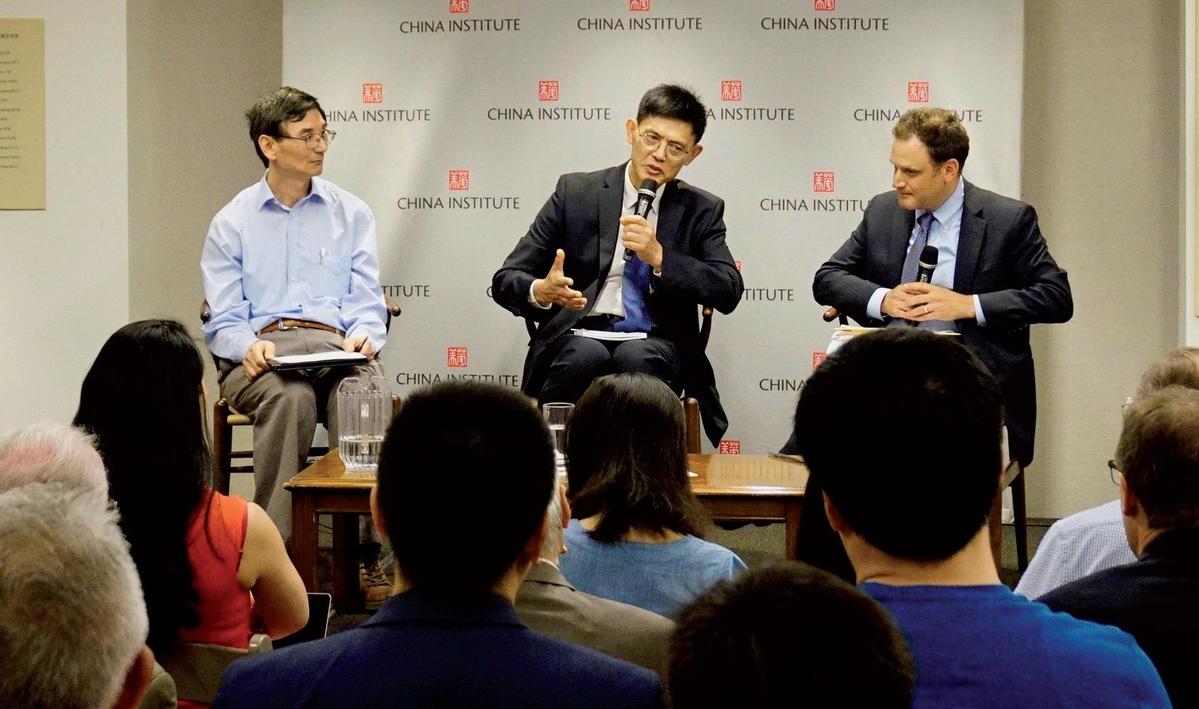 Following their wrongful arrests on spy charges, three Chinese-born scientists in the United States said their lives and careers have been destroyed, and the targeting of researchers with ties to China is having a "chilling effect" on academia.
"My ordeal started on May 21, 2015. FBI agents showed up at my house before seven o'clock in the morning. They pounded my door and put handcuffs on me when I opened it," said Xiaoxing Xi, a physics professor at Temple University in Philadelphia.
"They pointed their guns at my wife and two daughters and ordered them to walk out of their bedrooms with their hands raised. My younger daughter was only 12 at the time when they took me away in front of my family. I had no idea when I would see them again," he continued.
The professor, who made the remarks at a recent webinar hosted by the American Physical Society (APS), was arrested in May 2015 on charges of having sent restricted US technology to China. After experts signed affidavits testifying to his innocence, the federal government dropped the case before a trial in September 2015.
"One day I was a respected researcher and the department chair and enjoyed family time just like any ordinary American. Overnight, I was painted as a Chinese spy all over the news and the internet and faced the possibility of up to 80 years in prison and a $1 million fine. I would lose everything I had worked for over 30 years, career reputation and livelihood," said Xi.
Three years after Xi's case, the Justice Department launched the China Initiative, a program aimed to counter economic espionage.
Among the two dozen academics charged under it were Anming Hu, a professor in the department of mechanical, aerospace and biomedical engineering at the University of Tennessee, Knoxville, and Gang Chen, a mechanical engineer and nanotechnologist at the Massachusetts Institute of Technology (MIT).
Like Xi, Hu said he was awakened by heavy knocking on his door in the early morning of Feb 27, 2020, and then a few FBI agents burst into his house and arrested him in front of his family.
Hu was charged with wire fraud and making false statement. His case resulted in a mistrial after the jury deadlocked over concerns about the FBI's conduct in June 2021. Three months later, a judge acquitted Hu of all charges.
Following his arrest, Hu was fired by his university. "After the loss of nearly two years of my life and career," Hu said he went back to teach at his university on Feb 1, after the university was pressured to reinstate him.
"What happened to me is part of a broader pattern of this racial profiling of scientists and the researchers of Asian descent. They face investigation and criminal prosecution in similar situations," he said.
Chen, a widely respected professor at MIT, was arrested in January 2021 on charges of failing to disclose ties to China while receiving a federal grant. A year later, the Justice Department dropped all charges against him after realizing that it "can no longer meet its burden of proof at trial".
"They (FBI) never apologize. They use different excuses," said Chen at the webinar. Damage has been done to me," he said. "I had 15 students before (the arrest), and now I have one student. I lost critical continuity, and we cannot get rid of nightmares, and we are constantly fearful."
What happed to Chen also has affected his colleagues and friends. "A colleague of mine is leaving, and he said three of his friends who were professors had left the US, citing my case as the last straw. Another friend said 'everything they accused of you can be said of me'", he said.
Experts have warned that the China Initiative, which was ended in February under pressure from academics and civil rights groups, is having a chilling effect on the US scientific community.
"The wrongful arrests echo across the scientific community, and they do broad damage to the US," said Francis Slakey, chief external affairs officer with the APS).
The group has filed a brief in court to support Xi's lawsuit to hold the US government accountable for his wrongful arrest.
The APS' decision to file the support was because "wrongful arrests" are "hindering our nation's ability to attract talented international graduate students and scientists", said Slakey.
According to a recent APS survey, nearly half of international graduate students and early career scientists said they decided not to come to the US, because it is unwelcoming to foreigners.
Among those who came to the US, more than 40 percent said the US government's current response to research security made it unlikely for them to stay in the US. The survey also found that nearly 20 percent of physics professionals in the US have withdrawn from international collaborations due to federal research-security actions.
"Those results are devastating," said Slakey. "It's a clear indication that the US government's current approach has a negative impact on retaining and attracting international science talent" and is having "a chilling effect on international scientific collaborations", he said.