Tropical city to fly high soon for space fans
By Ma Zhiping | China Daily | Updated: 2022-05-05 10:32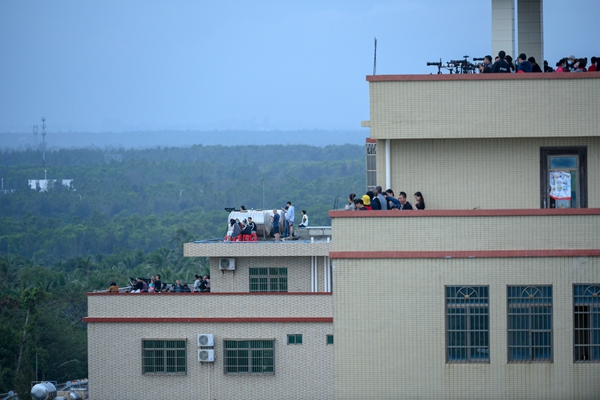 Though possessing rich historical and cultural resources, Wenchang, Hainan province, managed to keep a low profile for decades-that is until a series of spacecraft launches made this coastal city a hit among tourists over the past five years.
Wenchang will soon be in the spotlight again after the schedule for a new mission was officially released, surely exciting news for space fans one and all.
Tasked with carrying the Tianzhou 4 cargo spacecraft, the launch of the Long March 7 carrier rocket will take place soon from Wenchang Space Launch Center, according to the China Manned Space Agency.
The upcoming launch is one of six planned space missions in 2022 to complete in-orbit construction of China's space station. Facilities at the launch site are in good condition and preparations for all systems involved in the mission are proceeding smoothly, said the agency.
Below are some tips for space fans eager to tour the Wenchang region.
Transportation
Visitors from outside Hainan can arrive at Haikou Meilan International Airport in Haikou, the provincial capital, or at Sanya Phoenix International Airport at the southern tip of Hainan island, and then transfer to Wenchang via a high-speed loop railway, the only one that circles a tropical island in the world.
It takes bullet trains leaving Meilan, Haikou only 17 minutes to reach Wenchang station while a bullet train from Sanya Phoenix takes just over one hour.
Local travel agencies operate tourism routes that take visitors to officially designated viewing points and other natural and cultural attractions.
Visitors also have the option to turn to app platforms to rent vehicles to drive to the space launch site and other tourist destinations on the tropical island.
Accommodations
Reserve rooms well in advance as hotels and homestays are very limited, and check in one day ahead as there will be traffic restrictions hours before each mission.