'Peacock princess'
By Chen Nan | China Daily | Updated: 2022-05-09 07:50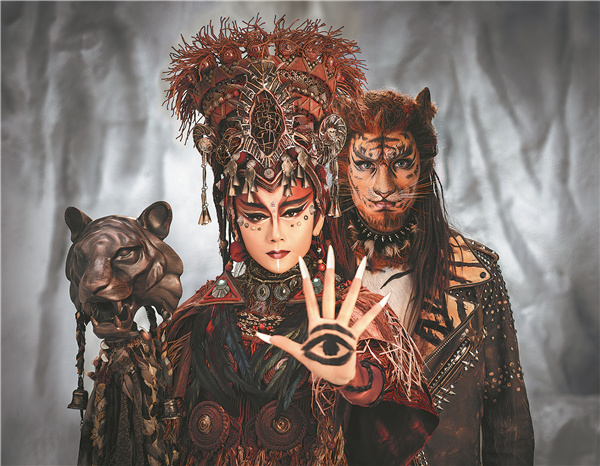 Yang Liping became known as the "peacock princess" after her 1986 award-winning dance piece, Spirit of the Peacock, a work inspired by the lithe and graceful hand movements of the bird-related dance of the ethnic Bai people in Yunnan province.
A Yunnan native and dancer releases her short film in the Year of the Tiger.
In 2021, Yang planned to celebrate her career spanning 50 years since she joined Xishuangbanna Song and Dance Ensemble in 1971 as a dancer when she was 13 years old. However, she had to postpone her plans due to the COVID-19 pandemic.
On April 27, two days before International Dance Day, Yang appeared in Beijing to attend a public event marking her career. Wearing a long pink dress with a hand-embroidered tiger in the front, Yang was overcome by emotion.
"So many things happened in the past 50 years and I don't know where to begin," Yang, 63, said when asked to review her career. "I will start with a song my grandmother sang to me every day when I was a little girl. It's the sound of my hometown, which lingers in my head wherever I go."
Born in a Bai family in Dali, Yunnan, she never received formal dance training but displayed a talent for dancing since she was a child.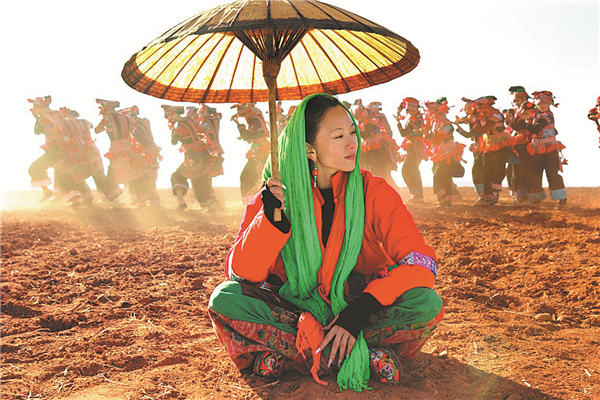 "I danced on the farmland as a child. My grandmother told me that dancing was a way to say thanks to the sun since it brings us warmth," recalls Yang.
In nature, she learned to dance by observing peacocks spread their feathers and ants march for food. She also danced to the sounds of birds chirping, leaves rustling and water running.
She left her hometown and performed at grand theaters and festivals in China and overseas, as well as winning a number of awards. In 2003, she decided to return to villages in Yunnan to study local dances and folk songs, which she calls "going back to her roots".
As an artistic director, a choreographer and leading dancer, Yang gathered folk artists from Yunnan, such as singers, dancers and instrumentalists, to perform in the theatrical production, Dynamic Yunnan, which has been staged more than 7,000 times. Later, she continued to choreograph more than 10 stage productions, including Tibetan Myth, Under Siege and The Rite of Spring.