Serbia pledges not to buckle under pressure
China Daily | Updated: 2022-05-09 08:41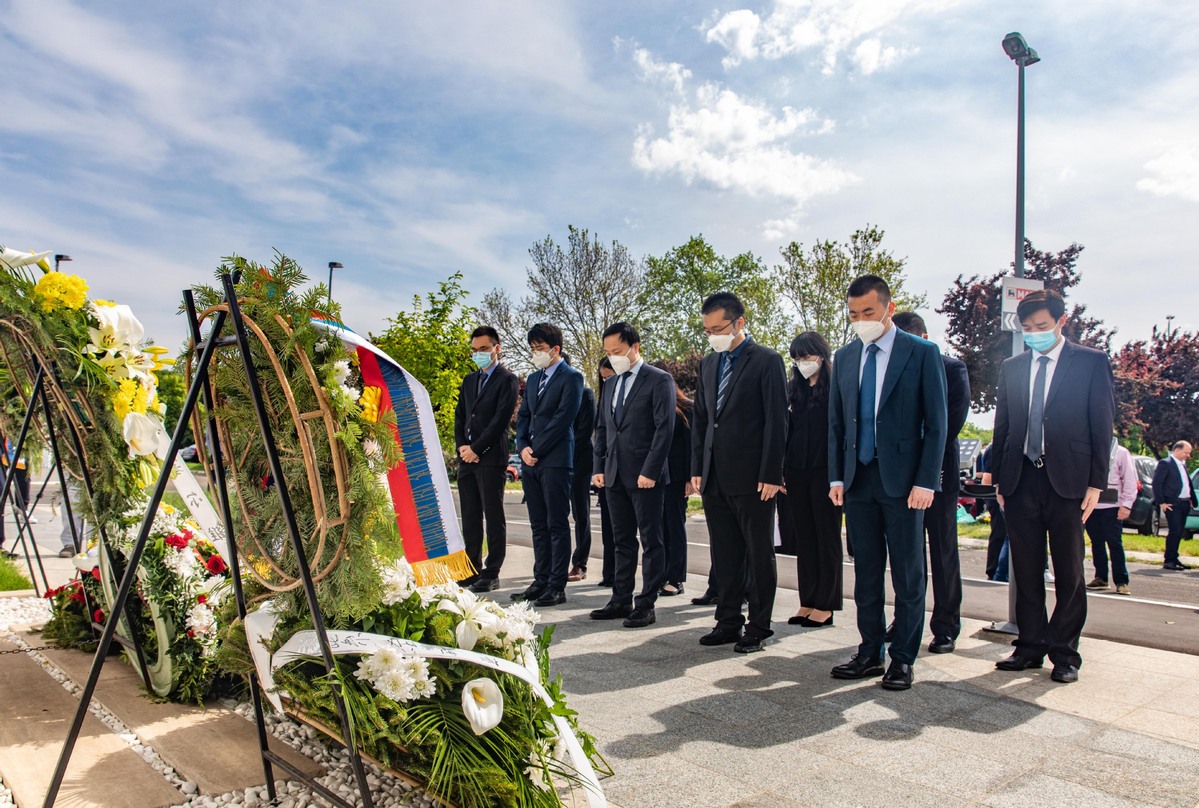 Among the officials present at the commemoration were Serbia's Interior Minister Aleksandar Vulin, the Minister of Labor, Employment, Veteran and Social Affairs Darija Kisic Tepavcevic, and Tian Yishu, the Charge d'affaires of the Chinese embassy in Belgrade.
"Chinese citizens who laid their lives here didn't even need to be here, but they chose to do so, in order to share the most difficult and saddest moments with us," Vulin said.
"Serbia will never stop asking for responsibility for crimes conducted by NATO during their aggression. Those (Western powers) which now ask from us to align with their policies should remember their statements from 1999."
Serbia and China "have a friendship made of steel, forged in the most difficult of times", he said.
This friendship is now playing a vital role "in the peace and economic recovery of this region", Tian said.
Xinhua