US 'spreading lies' to sour Sino-African ties
By WANG QINGYUN | CHINA DAILY | Updated: 2022-05-10 07:47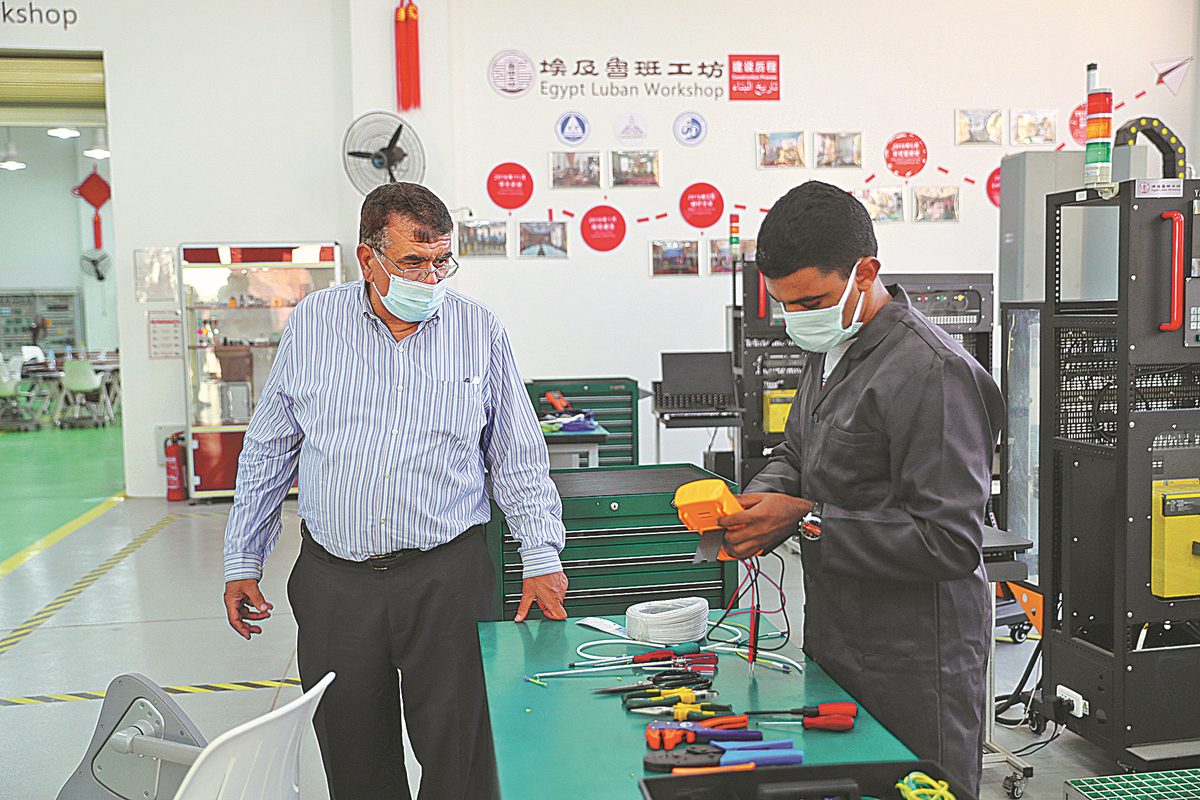 Chinese companies engage in mutually beneficial cooperation, says ministry
The United States is "spreading lies" about Chinese companies' operations in African countries in an attempt to undermine China-Africa cooperation, Foreign Ministry spokesman Zhao Lijian said on Monday.
Zhao dismissed as "totally groundless" claims related to sovereignty and transfer of data that were made by US Deputy Secretary of State Wendy Sherman on Friday in Libreville, Gabon, when she spoke about countries choosing to cooperate with Chinese information and communications technology service provider Huawei.
Chinese companies, including Huawei, have conducted mutually beneficial cooperation with countries in Africa and other parts of the world, and "there is not a single case of a cybersecurity accident, surveillance or wiretapping in the course of cooperation", Zhao said at a daily news conference.
He added that Chinese companies have improved communications infrastructure in African and other countries and have provided "advanced, quality, safe and inexpensive" services to local people.
"It is up to African countries and people to decide with whom they choose to cooperate. The US is in no position to pass judgment," the spokesman said.
The Chinese government has expressed its clear opposition to abusing information technologies in order to conduct mass surveillance of other countries, Zhao said, citing the Global Initiative on Data Security proposed by China in 2020.
In the initiative, China called on information and communications technology service providers not to install back doors in their products and services, and said countries should not obtain data located in other countries through companies or individuals without other countries' permission.
"If the US really cares about data security, it can publicly support the initiative or make a similar commitment while promoting its own companies and products," Zhao said.
Also, the US "has long conducted, planned and organized the theft of secrets and monitoring of foreign governments, companies and individuals, including those in African countries", Zhao said, questioning whether the US respects the sovereignty of African countries.
"African countries and other members of the international community have long understood that the US has never treated Africa as an equal partner or really cared about the well-being of people in Africa," Zhao said.
"We call on related US officials to respect African countries' sovereignty effectively and make concrete efforts to help their response to the COVID-19 pandemic and economic development, instead of spending time on spreading lies," the spokesman said.