Experts: Don't use crisis to smear China
By ZHANG YUNBI | China Daily | Updated: 2022-05-12 07:29
Editor's Note: China Daily presents a series of analyses to help readers around the world better understand the how and why behind China's views and decisions on the Ukraine situation. This is the sixth installment of the series.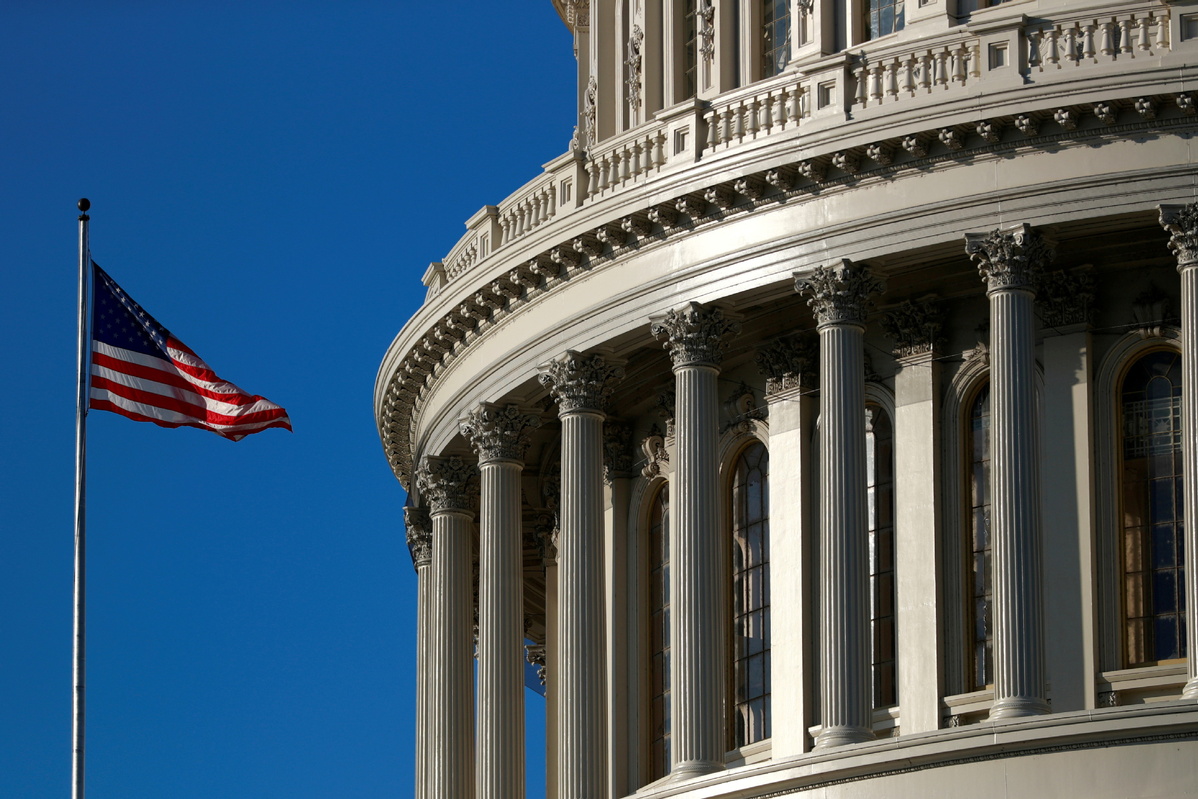 Over the past two-and-a-half months, the world has not only witnessed the Russia-Ukraine conflict continue but also seen Beijing push back hard against Washington's allegations that aim to discredit China's role in the crisis and on other issues.
The information war tactic helps Washington to attempt to shift blame away from itself for stoking the current turmoil, serves its long-term strategy of coercing China, sabotages global unity and further reduces the prospects of the United States and China making joint efforts to handle hot spot issues, officials and scholars said.
One recent case of Washington smearing China was a US State Department statement on its website on May 2 claiming that Chinese officials and media "convey biased Kremlin talking points to audiences "on the Ukraine issue.
The statement also attacked Beijing's recent criticism of the US for sponsoring biolabs in Ukraine, saying that China is "amplifying" Russia's disinformation.
Jia Qingguo, director of the Institute for Global Cooperation and Understanding of Peking University, said, "During the Trump administration, Washington deliberately launched an information war against Beijing" and China has no choice but to push back.
"Washington has its own share of responsibility for the worsening of the US public's attitude toward China and vice versa, and the negativity that clouds China-US official interactions is unlikely to dissipate in the short term," Jia said.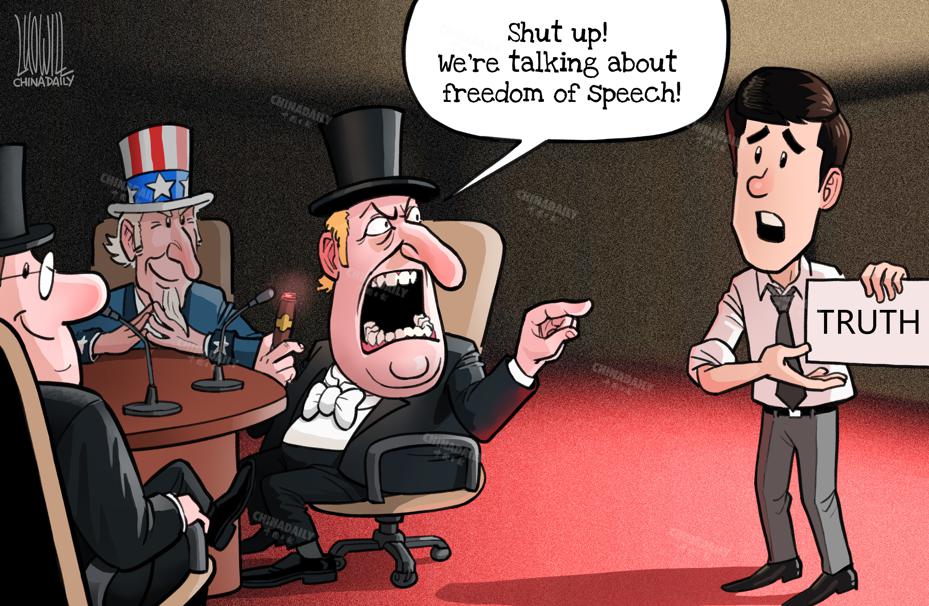 Singaporean Prime Minister Lee Hsien Loong sounded the alarm last month on Washington's recent China narrative regarding the Ukraine crisis, saying that the US-China relationship "is one of the things which will be complicated by Ukraine".
"America asks why China does not stand with it. You have to be very careful not to define the problem with Ukraine in such a way that automatically China is already on the wrong side," Lee said in a dialogue with the Wall Street Journal's editorial board on April 1.
Chinese Vice-Foreign Minister Le Yucheng recently lashed out at voices smearing China, such as those demonizing China-Russia cooperation or accusing China of "standing on the wrong side of history" for not joining US-led sanctions against Russia.
During a webinar on Friday, Le noted that in the ongoing Ukraine crisis, some people have ignored China's contribution to international security and have "tried to make China take the blame for their own actions".
By exaggerating the "friendship has no limits" quote from a recent China-Russia joint statement, some accused Beijing of having "prior knowledge" of Moscow's operations in Ukraine, and claimed it should be held accountable for these.
China is not involved in the conflict, and is still less the one who created it, "so how could China be responsible?" Le asked, adding that China "never sets any limit" on cooperation with various countries.
A major country "only wants to use Ukraine as 'cannon fodder' to wear Russia down and sacrifice Ukrainian lives to achieve its own hegemonic ambition and geostrategic goals", Le added.
The double standards displayed by the disinformation campaigns of the US and some of its allies throughout the Ukraine crisis have drawn criticism and backfired as many observers took a look at US' track record in earlier wars and conflicts.
Frank Gardner, the BBC's security correspondent, noted that "there is the accusation, shared by many, especially in Muslim-majority countries, that the West, led by its most powerful nation-the US-is guilty of hypocrisy and double standards".
"In 2003, the US and UK chose to bypass the UN-and much of world opinion-by invading Iraq on spurious grounds, leading to years of violence," Gardner wrote in an analysis last month.
"Since the outbreak of the Russia-Ukraine conflict, we have seen Washington-a warmonger who offered weaponry and added fuel to the lingering tension-increasingly blame China while portraying itself as a guardian of peace," said Xu Yicong, a researcher at the China Foundation for International Studies and a former Chinese ambassador to Cuba.
Washington has spent decades trying to contain Russia and China, and "throughout this conflict, the US is using disinformation tactics to further suppress China, undermine China's security and thus bolster its own hegemony", said Xu.
A survey published last month by the Pew Research Center shows that over 80 percent of Americans have unfavorable views of China, reaching a record high.
Chinese Foreign Ministry spokesman Zhao Lijian said "the unscrupulous and despicable attack on China by some US politicians is the reason behind this", and some media outlets and think tanks are also following suit and smearing China.
"We hope you can do more things that are conducive to enhancing China-US relations and refrain from being used as a tool by unscrupulous politicians to denigrate China," Zhao told reporters at a news conference on April 29.
Su Xiaohui, deputy director of the China Institute of International Studies' Department of American Studies, said, "Every country has the right to independently decide its own foreign policy."
"Driven by the Cold War era mentality, the US took the opportunity of the Ukraine crisis to smear China, and behind its attacks is the plan to stoke up bloc-based confrontation, boost its clique and create more divisions in the world," Su said.
Faced with groundless allegations and speculation, "China will not back down to any coercion or pressure from outside", and Beijing has repeatedly asked the US to stop shifting the focus and blame and rethink about its role in the Ukraine crisis, Su said.
Reva Goujon, senior manager at Rhodium Group, said recently in an article published on Foreign Policy magazine's website that, "the Biden administration is under growing bipartisan pressure to move beyond a cleanup of the Trump administration's policies to a more comprehensive containment strategy on China."
Last month, Washington confirmed that US Secretary of State Anthony Blinken would release the new US national strategy for China. However, Blinken tested positive for COVID-19 earlier this month and the strategy has yet to be released.
In a recent article published on the Foreign Affairs magazine's website, Yan Xuetong, distinguished professor and dean of the Institute of International Relations at Tsinghua University, said that "the United States would not soften its containment policy against China" even if Beijing changed its position regarding the Ukraine crisis.