Washington urged to do more to support ASEAN
By LI YANG in Beijing and ZHANG LI in Qinzhou, Guangxi | China Daily | Updated: 2022-05-12 07:44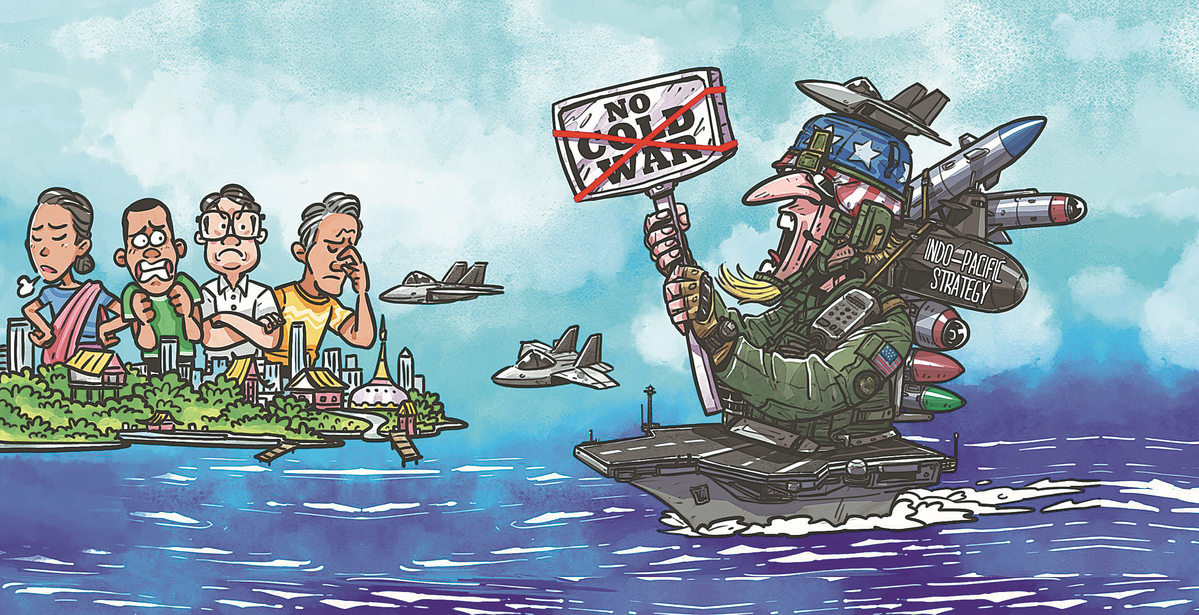 Appeals made ahead of crucial summit
Many observers have no doubts that the United States is ready to take advantage of a key gathering it is hosting this week to drive a wedge between the Association of Southeast Asian Nations, or ASEAN, and China.
Washington claimed in a statement before the US-ASEAN Special Summit, which is being held on Thursday and Friday, that the US is committed to advancing the building of a free, open, safe, connected and resilient Indo-Pacific region.
The US has been preparing for the summit for a long time, but the early stages did not go as smoothly as it hoped.
The timing of the gathering offers a clue. Washington had earlier announced that the summit would be held on March 28 and 29, but only Singaporean Prime Minister Lee Hsien Loong was visiting the US at that time. Later, the White House said the summit would be postponed indefinitely.
ASEAN leaders proposed several dates, but the US repeatedly changed them. Analysts said there were difficulties not only in coordinating the agenda between US and ASEAN leaders, but also over whether the two sides could overcome their differences ahead of the meeting.
The Indo-Pacific the US is dedicated to building might not be in line with the interests of ASEAN.
During the meeting between Biden and Lee on March 29, while the US leader repeatedly referred to the "Indo-Pacific", a geopolitical term Washington coined for its anti-China Indo-Pacific strategy, Lee referred to the "Asia-Pacific", a more neutral geographical term that is frequently used.
ASEAN has always stated that regional cooperation should be inclusive and open, carried out on an equal footing, and serve the common good of people in the region. This stance explains why the US' divisive efforts have met with a lukewarm response from ASEAN members since the administration of former US president Barack Obama proposed its re-pivot to Asia strategy, which ASEAN knows is aimed at integrating it into Washington's strategy.
Liu Chang, a researcher of US studies at the China Institute of International Studies, said that despite initially postponing the summit, the US was in such a hurry to hold the gathering that it subsequently decided on a date regardless of basic diplomatic protocol.
"Since the US badly wants to draw ASEAN countries to its side, which is not easy, it might touch upon some 'pragmatic' topics with ASEAN leaders at the summit," Liu said.
At the 16th East Asia Summit the US hosted via video link on Oct 27, Biden proposed an ambitious Indo-Pacific Economic Framework covering a wide range of emerging and non-traditional economic sectors.