China's gaming companies look across the seas to boost their revenue
chinadaily.com.cn | Updated: 2022-05-12 14:59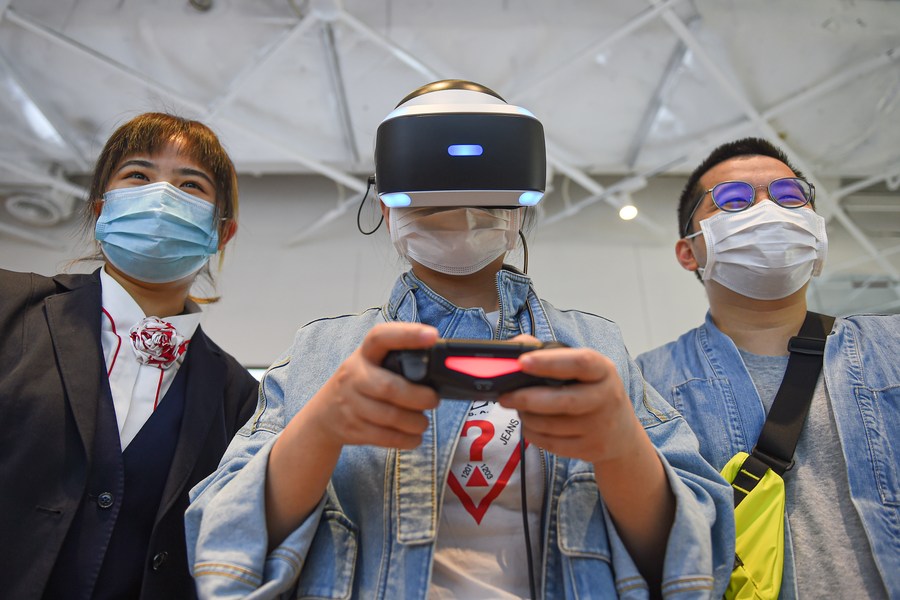 Among China's top 20 most profitable gaming companies, six saw declines in their revenue and 11 registered drops in net profit last year, Chinese financial media outlet Yicai reported Wednesday. Faced with a timid domestic market, some are expanding their global reach to seek out new development.
The threshold for China's top 20 listed gaming companies was 1.8 billion yuan ($266.58 million), Yicai said. Market leader Tencent's gaming revenue topped 174.3 billion yuan last year, claiming first place, while the remaining 19 companies' total revenue reached only 140 billion yuan.
Perfect World, a leading Chinese gaming and movie conglomerate, dropped out of the "10-billion-yuan club", with its revenue falling 16.69 percent to 8.52 billion yuan last year. Its net profit attributed to parent company tumbled 76.2 percent during the same period.
Perfect World said the company is under pressures from the transition period, such as weak connection between new and old games and high R&D investment resulting from fierce competition.
In 2021, China's gaming market raked in 296.5 billion yuan in sales revenue, up 6.4 percent year-on-year, a sharp reduction from the previous year's 20.7 percent growth, according to an industry report released by the Game Publishing Committee of the China Audio-Video and Digital Publishing Association.
Faced with slower growth in the domestic market, Chinese gaming companies are accelerating efforts to expand abroad to seek new growth opportunities overseas.
Taking Tencent as an example, in 2021, its sales revenue from overseas gaming rose 31 percent to 45.5 billion yuan. In comparison, its domestic gaming business only registered a 6 percent growth in sales revenue.
Other mobile game developers such as 37 Interactive Entertainment and Beijing Ultrapower Software Co also showed strong performances in the overseas market.
37 Interactive Entertainment has registered a more than 100 percent growth in the overseas market for two consecutive years. In 2021, the company's domestic sales revenue fell 6.7 percent to 11.44 billion yuan, while overseas business jumped 122.9 percent to 4.78 billion yuan.
37 Interactive Entertainment said overseas business has become the second driver for stable company development. In 2021, the company's monthly revenue of mobile games published in the overseas market surpassed 700 million yuan at its highest.
According to data from Sensor Tower, a US-based provider of mobile app market intelligence, Puzzles & Survival, a mobile game developed by 37 Interactive Entertainment, had generated revenue of more than 2.5 billion yuan last year, ranking fourth among the games which posted fastest-growing in global revenue.
China's self-developed games raked in more than $18 billion in sales overseas last year, up 16.6 percent year-on-year, according to a report released by CNG, a research institute on the gaming industry.
The United States, Japan and South Korea are the three major overseas markets for China-developed games, contributing to nearly two-thirds of all overseas revenue, the report said.
For Chinese gaming companies, there are more possibilities within the diversified overseas market, Liu Wuhua, CEO of Yangfan Chuhai, a service provider for Chinese internet firms' global expansion, told Yicai.
The diversified overseas market cannot be monopolized by one large firm, which leaves space and chances for other companies, Liu added.