S. Africa confident in Chinese tourism market
By Ndumiso Mlilo in Johannesburg, South Africa | chinadaily.com.cn | Updated: 2022-05-12 21:45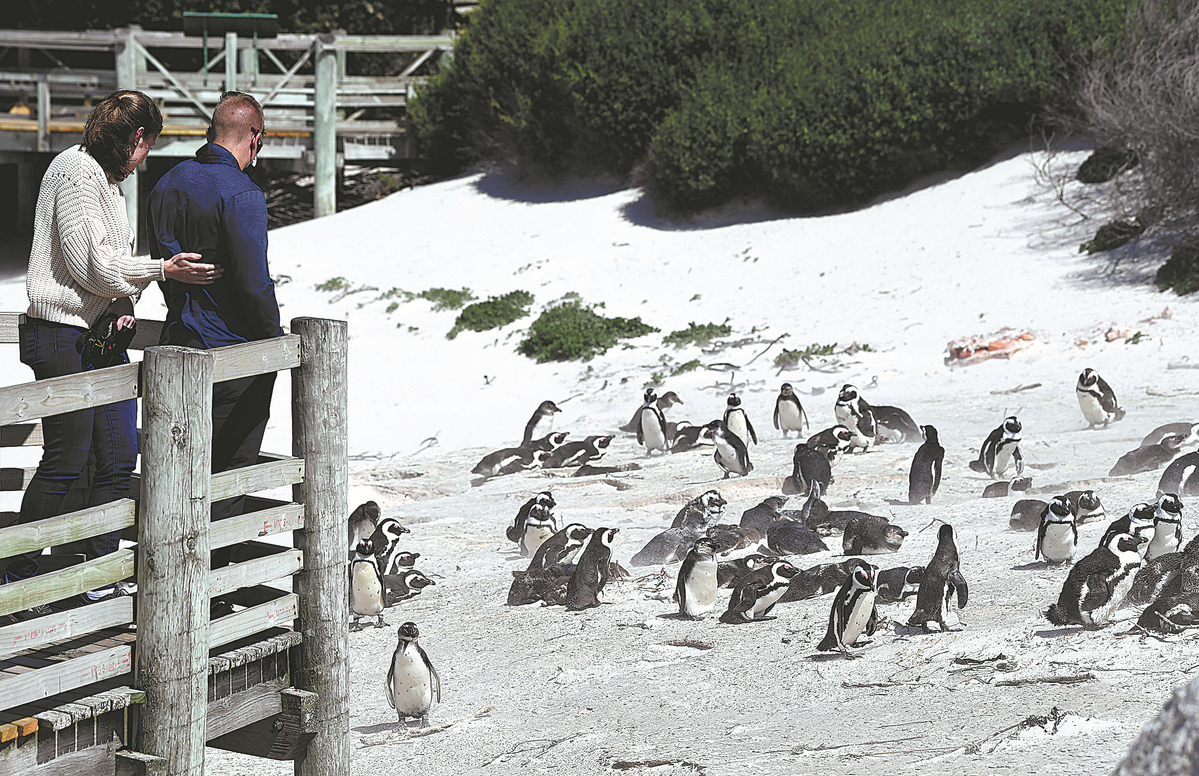 In an attempt to attract Chinese tourists to South Africa as the country recovers from the COVID-19 pandemic, South Africa Tourism has launched a smart content portal on the Chinese market.
The portal presents 150 points of interest from the country's provinces, and shows some buildings where people can choose cities to hold meetings and be led on suggested itineraries. It also allows users to explore what the country can offer in Mandarin language.
Mansoor Mohamed, head of the South African Tourism Asia Pacific Hub, said they are connecting trends between the Chinese tourism industry and South Africa. He said they have more confidence in the Chinese market, adding they will focus on promoting tours.
"China is projected to be a leading source market for arrivals by the year 2030. The target for the current year is to get about 100,000 core Chinese trade partners trained on the portal," he said. "Our plans to lure tourists from China include positioning South Africa in the Chinese market as a leading and safe tourism destination that offers excellent sustainable and culturally diverse experiences and breathtaking wildlife and natural beauty."
Mohamed said since the launch of the smart content portal, they are receiving positive feedback from China. China is South Africa's largest trading partner and recently celebrated 20 years of diplomatic relations, which Mohamed said they would also use to sell the country as a destination. He explained Chinese tourists love South African wildlife, natural beauty, food and wine. Mohamed said they are addressing some concerns raised by Chinese visitors.
He said: "The biggest concern expressed by Chinese visitors in a post-pandemic world is their health and safety. They want to know if the number of COVID-19 cases is low and whether the South African population has been vaccinated. Other issues such as lack of direct flights, distance and challenging visa application processes are being resolved. For example, an e-visa system has been launched and we are continuing to lobby airlines to introduce more direct flights."
South Africa's Department of Tourism has been, over the course of a year, training tourism role players on COVID-19 safety protocols. Mohamed said they will continue with "online and offline marketing campaigns", livestreaming, online roadshows and trade webinars to lure Chinese tourists.
Nellie Swart, associate professor in tourism at University of South Africa, said the country has the potential to have more visitors from China if they remove hurdles like visa problems, connecting flights and concerns about crime.
She said: "Overall my opinion is China is a key tourism destination in the overall recovery of world tourism. Over the past two years, we had very limited international tourism activity from the People's Republic of China. Once the lockdown and quarantine restrictions are eased we will see a faster global recovery, more new tourism products entering the market and greater competition among tourism product owners to make travel more affordable."
South Africa's key source tourism markets include Germany, France, Netherlands, Nigeria, United Arab Emirates and the United States.