Russian governor tells of deadly attack in village
By REN QI in Moscow | China Daily | Updated: 2022-05-13 07:42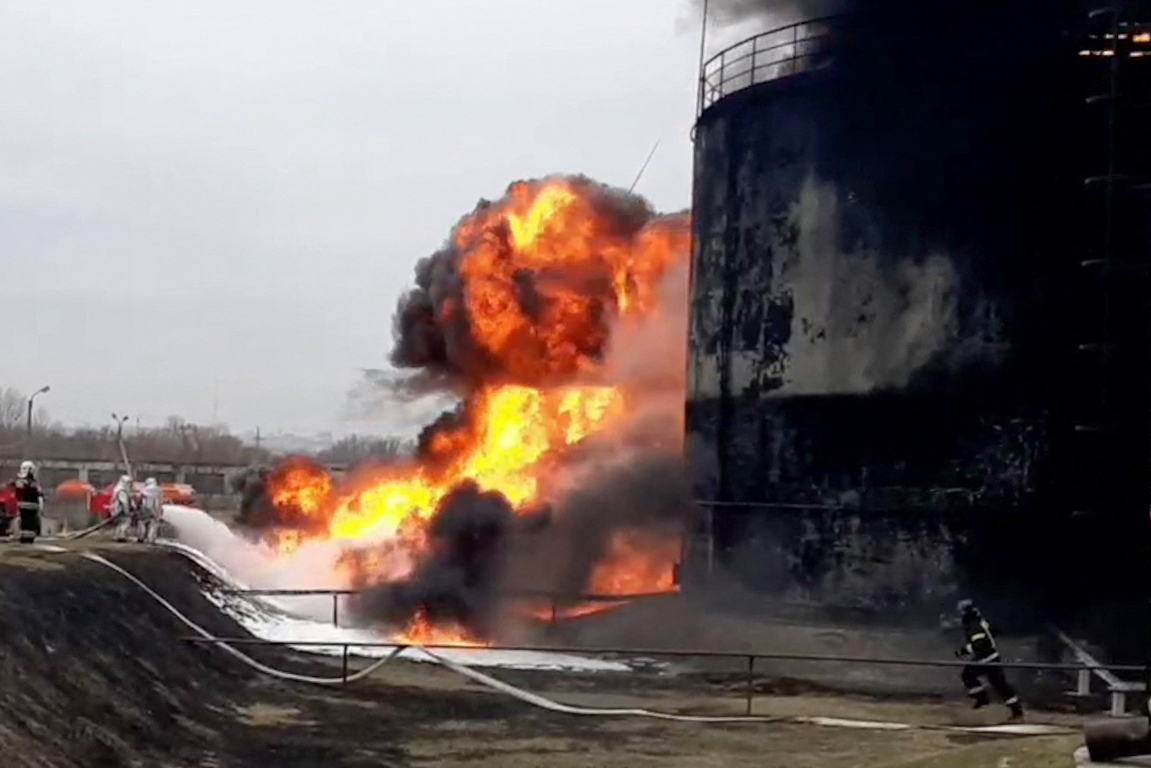 A senior Russian official accused Ukraine of targeting a Russian village in an attack in a border area that killed one person and injured seven others on Thursday.
The governor of Belgorod, a region in Russia's southwest near the Ukrainian border, said that in the Ukrainian forces' attack on the village of Solokhi, 17 houses and six cars were partially destroyed.
Vyacheslav Gladkov described the attack as the "most difficult situation "in his region since Russian President Vladimir Putin announced a "special military operation" in late February.
Authorities in Russian regions next to Ukraine have repeatedly accused Ukrainian forces of launching cross-border attacks. In April, Gladkov said Ukrainian helicopters carried out a strike on a fuel storage facility in Belgorod.
On a day that brought increasing anxieties in Russia's border areas, Finland's President Sauli Niinisto and Prime Minister Sanna Marin announced their support for joining NATO, moving the Nordic nation that shares an almost 1,300-kilometer border with Russia one step closer to membership of the military alliance.
Path outlined
The announcement on Thursday came after the Finnish government recently submitted a report on national security to the country's parliament that outlined the path to joining the alliance as one of Finland's options.
In the joint statement, Niinisto and Marin said: "NATO membership would strengthen Finland's security. As a member of NATO, Finland would strengthen the entire defense alliance. Finland must apply for NATO membership without delay. We hope that the national steps still needed to make this decision will be taken rapidly within the next few days."
Once parliament has approved the idea in principle and any other domestic legislative hurdles have been cleared, it is expected that NATO would invite Finland to negotiate its accession.
It is also expected that Sweden, Finland's neighbor to the west, will soon announce its intention to join the alliance through a similar process, the CNN network reported. Russia has warned both countries against joining NATO, saying there would be consequences.
European diplomats and security officials widely assume that Finland could join the alliance quickly once negotiations start, as it has been buying military hardware compatible with that of its Western allies, including the United States, for decades and already meets many of the criteria for membership.
Moscow by no means wishes to see a war in Europe, while the West keeps talking about the need for Russia to be defeated in the Ukraine conflict, Russian Foreign Minister Sergey Lavrov said.
On the economic front, Moscow has imposed sanctions on the owner of the Polish section of the Yamal pipeline that carries Russian gas to Europe, as well as the former German unit of the Russian gas producer Gazprom, whose subsidiaries service Europe's gas consumption.
The entities on a list of affected firms on a Russian government website on Wednesday were largely based in countries that have imposed sanctions on Russia, most of them members of the European Union.
Agencies contributed to this story.