Designing a sense of cheer
By HE QI in Shanghai | China Daily | Updated: 2022-05-13 07:55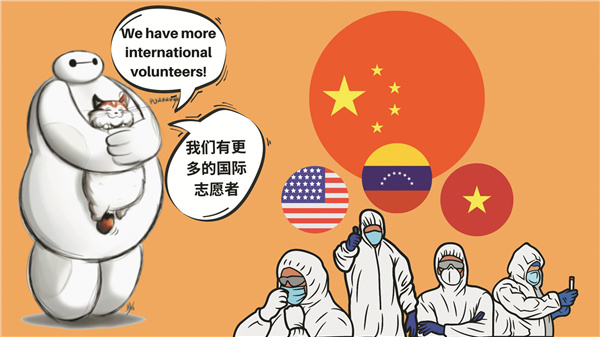 Housemates make posters to lighten the mood amid the challenges of the ongoing COVID-19 outbreak.
Posters featuring a character that resembles the Disney robot Baymax have been making rounds on the internet and drawing praise from netizens for lightening the mood amid the epidemic.
Made by Chen Mengying, 32, and her American housemate Stacey Klinge, 33, the posters also feature humorous phrases related to lockdown life. The duo, who live in Difang Tianyuan housing community in the city's Putuo district, say they came up with the poster after realizing how tense the mood in their community had become as it faced lockdown challenges. According to Chen and Klinge, their community, which has been under closed-loop management since April 1, has had problems procuring daily essentials, and this sparked several disagreements between residents and the compound management.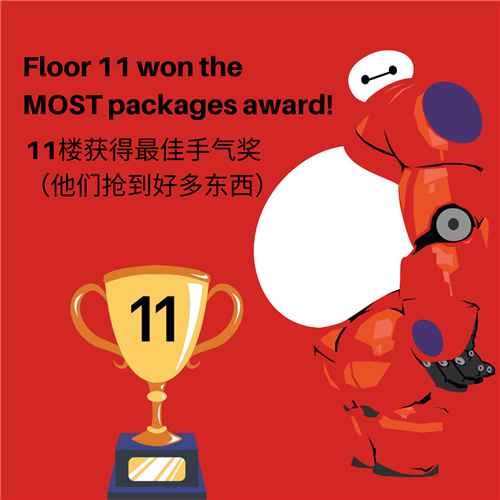 Eager to help lighten the mood, the two sought to spread some cheer using their artistic skills.
Klinge says she was initially confused with her housemate's suggestion to create a character based on dabai, a Chinese reference to pandemic workers in white protective suits. Chen says she was thinking about Baymax from the animated film Big Hero 6. Seeing how Baymax and the workers both play the role of protectors in their respective worlds, the duo decided to use the character for their posters. Their posters, which contain multilingual updates about the latest pandemic measures and announcements for residents, have helped infuse their compound's WeChat group with a sense of optimism.